Bakery category navigates gluten-free, keto lifestyles
Bakery category navigates gluten-free, keto lifestyles
From fortification and diet-specific demands to taste trends and sustainability metrics, bakery consumers want it all—and ingredient suppliers are delivering.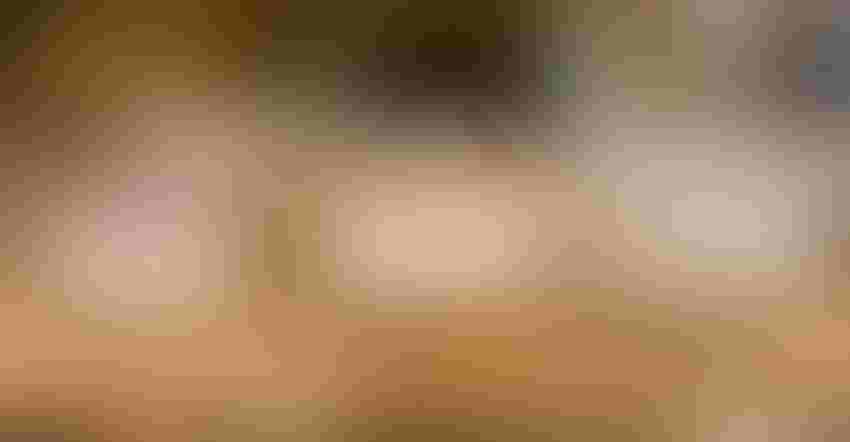 Specialty diets have reached mainstream proliferation and carry a health halo that appeals to consumers across the board. Baked goods are no exception, and ingredient suppliers are offering new solutions to meet demand.
Brands can expect continued interest in gluten-free claims, with Mordor Intelligence projecting sales of gluten-free baked goods to grow at a compound annual growth rate (CAGR) of 11.24% between 2019 and 2024. Drivers include the health halo that surrounds gluten-free eating, as well as the number of consumers who are turning to a gluten-free diet to manage weight. What's most important for formulators, pointed out Steven Gumeny, product manager for rice ingredients at BENEO Inc., is that these products match the texture found in conventional baked goods.
At BENEO, rice starch is the solution of choice for gluten-free baking, since it can prevent breakage in biscuits and serve as a partial substitute for wheat flour in cakes and breads. What makes rice starch and flours particularly beneficial for soft gluten-free baked goods like cakes, cookies and bars is that they promote water retention during the baking process, Gumeny explained, leading to enhanced crumb structure, volume and moistness. "Unlike other food starches commonly used in the food industry," he added, "rice starch is unique in its small starch granule size, making it an ideal starch when it comes to improving dough workability and crumb structure in gluten-free bakery items." Plus, he elaborated, micronized rice flour can provide more available starch compared to dry milled flour, which can improve oven spring and volume in cakes. It also has excellent stability, thanks to its unique molecular structure of both amylose and amylopectin polymers, which can come in handy for applications where shelf life or freeze-thaw stability are important.
Beyond rice products, corn, oat, almond, coconut, hemp seed, chickpeas and sweet potatoes are emerging ingredients for gluten-free bakers, said Eugenia Erlij, vice president of marketing and communications for Innophos. "Gluten-free products may also be positioned as keto or paleo," she reminded, opening the door for cross-marketing with other trending diets.
The biggest challenge bakeries will face in creating gluten-free offerings, of course, is that a key piece of the recipe is missing. "Without gluten, the dough could lose its viscoelastic structure, and it will have poor machinability, major handling issues and poor yield," detailed Anita Srivastava, senior bakery technical services manager at Kemin—not to mention dry and brittle mouthfeel and a bitter aftertaste. At Kemin, hydrocolloids together with plant protein provide a suitable solution for dough texture challenges. For example, citrus fibers, bamboo fiber and other vegetable fibers used in conjunction with lentil proteins have been able to achieve similar structural integrity to conventional dough.
Tangential to the gluten-free trend is the keto trend, which can have a major impact on bakery since it calls for the elimination of many of the category's key ingredients such as sugar, carbs and some fats.
Of these, low-sugar claims are going to be incredibly important for bakery brands going forward, as ADM Outside Voice research showed that 8 out of 10 consumers intentionally avoid or reduce sugar in their diets and, of those, 70% find sugar reduction to be most important for baked goods. At the same time, Kerry research showed that nostalgic and sweet flavors are trending. Peggy Dantuma, business development director of bakery at Kerry, recommended balancing these demands by offering "acceptable sweetness," leveraging ingredients like banana, brown sugar, coconut sugar, dark chocolate, date, fig, honey and maple. At Cargill, a reduced-sugar corn or tapioca syrup might fit the bill if the goal is to reduce added sugars on a product's label.
BENEO's chicory root fiber can also reduce sugar as well as fat content, since it can stabilize water into a creamy structure to mimic fat (which is important for fillings), Gumeny said. "It is soluble and comes with a mild and natural taste, which enables smart sugar reduction while maintaining taste and texture and also increasing the fiber content," he added.
As for the low-carb aspect of the keto trend, SPINS data indicated increased interest; sales of low-carb bread and baked goods grew about 26% since last year. The biggest challenge is that baked goods are traditionally high in carbs, and when bakers try to create low-carb or low-net-carb products, they are typically met with production challenges that require complete product reformulations or unacceptable changes to a product's taste or texture.
After more than a decade of formulating, Ardent Mills recently introduced its new Low Net Carb Flour Blend, which can replace conventional flour without compromising taste, texture or functionality. Matthew Schueller, director of marketing insights and analytics at Ardent Mills, said it's also made without the addition of nuts or nut flour, allowing food manufacturers to run on their current equipment without any changes. The blend is keto certified by the Paleo Foundation, non-GMO certified, dairy-free and vegan, has no added sugar and contains fiber.
The healthy fats component of the keto diet has driven interest in baked goods with less saturated fat and more mono- and polyunsaturated fats. Andrea Weis, scientist II at AAK USA Inc., suggested while soybean and sunflower oils offer greater levels of oleic acid and can improve ingredients panels, their usage also requires some additional formulation considerations, as liquid oil more efficiently coats the gluten strands and creates a more tender and fragile baked good. To meet demand, AAK developed a reduced saturated fat bakery shortening called Essence 8633, made from canola and palm oils. It contains just 24% saturated fat, representing a 50% reduction compared to traditional shortening. AAK also offers Cisao 82-85 Baker's Margarine, formulated with a blend of palm and soybean oils, which contains just 49% saturated fat compared to butter's 63% saturated fat, and can be used to substitute all or a portion of butter in a bakery product.
This excerpt is from a longer feature in the "Fresh baked: Blue ribbon strategies for the bakery aisle" digital magazine. Click the link to access the issue, and select "Expectations rising for center-of-store baked goods" on the TOC to read more.
Melissa Kvidahl Reilly is a freelance writer and editor with 10 years of experience covering news and trends in the natural, organic and supplement markets. She lives and works in New Jersey.
Subscribe and receive the latest insights on the healthy food and beverage industry.
Join 30,000+ members. Yes, it's completely free.
You May Also Like
---