B Corp. model helps food, beverage brands survive COVID-19
B Corp. model helps food, beverage brands survive COVID-19
As food and beverage brands continue to struggle with the COVID-19 pandemic, the guidelines followed by certified B Corporations could be a vital blueprint.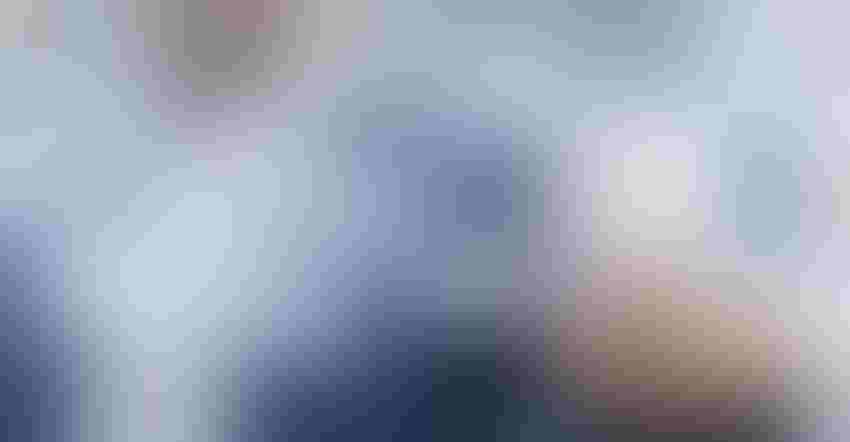 It's been two months since the World Health Organization (WHO) declared COVID-19 a global pandemic, and though some parts of the U.S. and abroad have begun to relax social distancing and other preventative measures, a return to normalcy is still far off.
The food and beverage industry continues to be hit hard by the pandemic and resulting economic shutdown, from restaurant closures to supply chain issues to disruption of retail channels. While every business within the industry has been affected in one way or another, not every business will, or even has the ability to, respond in the same way.
No business could realistically prepare itself for such an unprecedented event; however, how a business conducts itself during "normal" times can certainly impact its ability to react and adapt during decidedly uncharted times.
Certified B Corporations have not only committed themselves to a purpose beyond profit but they have proven that commitment in tangible ways. According to the B Corporation website:
"Certified B Corporations are businesses that meet the highest standards of verified social and environmental performance, public transparency, and legal accountability to balance profit and purpose. B Corps are accelerating a global culture shift to redefine success in business and build a more inclusive and sustainable economy."
In a recent interview with Forbes, Anthea Kelsick, co-CEO of B Lab U.S. & Canada, brought up an interesting point; following the 2008 financial crisis, "B Corps. were 64% more likely than other businesses of a similar size to make it through the downturn." Kelsick went on to comment, "the silver lining of the COVID-19 pandemic is that, now more than ever, the B Corp. model is relevant."
"Being a B Corp. is kind of like getting your entire business certified, much like you would maybe an ingredient," Daniel Kurzrock, CEO and co-founder, ReGrained, told Food & Beverage Insider in a recent interview. "Getting a B Corp. certification applies a very rigorous and extensive set of standards about your business and its relationship to what's referred to as the triple bottom line, which is profit, the environment and people."
Kurzrock explained by being a B Corp. and following the guidelines and metrics necessary to obtain and retain certification, it forces a company to "care about long-term thinking" rather than simply quarter-to-quarter profits. He likened a B Corp. to an ecosystem, a set of guidelines affecting all aspects of a business, from hiring to supply chain to employee relations.
"The second I learned about what [becoming a B Corp.] entailed, I was like, 'we need to do that,'" Kate Flynn, CEO & Founder, Sun & Swell, told Food & Beverage Insider. "As a B Corp, you commit to meeting certain standards when it comes to all stakeholders who are involved in your business. So that can include employees, suppliers, the environment—basically anybody or anything that is interacting with your business."
Flynn likened Sun & Swell's certification to a set of guardrails helping to guide the business in all its decision-making. As an example, she noted the suppliers for their organic ingredients. Sun & Swell sources its dates from local farmers; though they have received countless inquiries from other sellers offering similar ingredients at lower prices, they have stuck with the supplier they have, strengthening the bond between the two.
"By being a B Corp., you get scored on length of supplier relationships," Flynn explained. "So, are you switching suppliers every six months, or are you working with suppliers for years? You get credit for having longer supplier relationships, and they encourage you to work with businesses that are local to you. It really has helped make decision-making easier for me as we grow."
While bargain shopping for ingredients may help a company's bottom line in the short-term, it is those strong supplier relationships that allow a business to maintain supply chains during a crisis like the one we are experiencing now.
That same close supplier relationship has helped another B Corp. not only maintain its business but continue to make an impact beyond its bottom line. The Soulfull Project recently donated more than 250,000 servings of oatmeal to local food banks, but when told how high the current demand is, felt they could do more. The company reached out to its supplier and was able to quickly and efficiently organize an even larger order.
"The speed and the response and the collaboration from our suppliers in the middle of this while they're facing unprecedented demand [stood out]," said SoulFull Project co-founder Megan Shea. "That was a huge benefit, and that does come back to the [B Corp.] model."
In addition to fostering deeper relationships with suppliers, the B Corp. model allows businesses to be more adaptive and flexible, key traits to adjusting to an unprecedented disruption.
"A lot of these variables that go into being certified as a B Corp. are things that make you more resilient as a business," Kurzrock said. "A big focus is on building a resilient organization that can last the long-term, so it stands to reason that when a super acute shock to the system like COVID-19 comes onto the scene, the businesses that have been thinking really holistically are potentially better-suited to adapt and to respond."
Shea shared the same idea, noting how B Corp. guidelines have allowed SoulFull to constantly evaluate itself and bring about change when it's needed.
"I think what B Corp. does really well is it forces you to know your partner and who you're doing work with," Shea said. "And with that, it allows us to go in and constantly reevaluate our model."
Flynn also mentioned flexibility as a key trait to any business. When asked what advice she would give a new company, she noted the importance of "thinking of the bigger purpose of what you're trying to do and then aligning things under that and giving yourself permission to be flexible."
There is no perfect framework for guiding a business, and even if there was it likely couldn't have predicted a global pandemic that essentially shuts down the economy for months. But the B Corp. model encourages the kind of business practices that make companies resilient: deep relationships with suppliers and employees, long-term planning beyond quarterly profits, concrete goals that still allow for flexibility in how they are achieved.
"If your first idea isn't working, for whatever reason, you can adjust and pivot within that" while "still achieving the same mission," Flynn said.
Only time will tell which businesses make it through this crisis, but those following the B Corp. model should be primed to adapt, survive and—ultimately—thrive.
Subscribe and receive the latest insights on the healthy food and beverage industry.
Join 30,000+ members. Yes, it's completely free.
You May Also Like
---