Most-favored flavor profiles provide product inspiration
Most-favored flavor profiles provide product inspiration
From citrus and savory to indulgent and international, food and beverage flavor trends are running the gamut.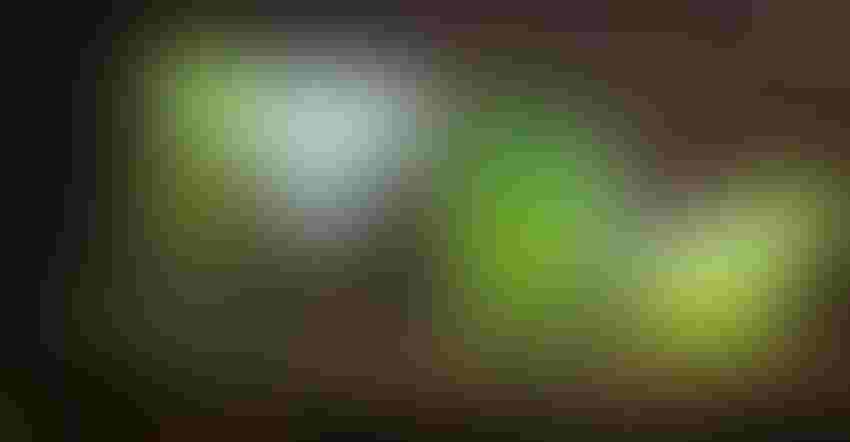 Health-and-wellness-inspired flavors are piquing consumers' interest as a result of the pandemic, asserted Philip Caputo, marketing and consumer insights manager at Virginia Dare. This means antioxidant-rich dark berries like acai, elderberry and gogi, as well as ginger and mushrooms, are increasingly finding themselves in the spotlight. "By integrating wellness flavors into their applications, brands can underscore their focus on targeted nutrition categories such as immunity, brain health, aging and digestion," he said. "If a protein bar is flavored with wellness-centric flavors like elderberry, turmeric, ginger and tart cherry, that can connote that the product has certain health benefits."
At ADM, citrus flavors can signal that a product is a rich source of vitamin C. Similarly, berry flavors like acai, acerola, blackcurrant, cranberry, elderberry and maqui berry communicate a superfruit quality. And, they're flexible enough for most applications. "These delicious flavorings can be used in any food and beverage category, from baked goods to frozen treats and sparkling water to energy drinks," said Marie Wright, president of creation, design and development and chief global flavorist at ADM.
In beverages, specifically, a survey from Mintel found berry and citrus flavors tied for first place among consumers when asked which flavors they'd include in their ideal nonalcoholic beverage, each garnering over half of consumer favor. These topped the desire for tropical (coconut, mango, etc.), sweet (chocolate, vanilla, etc.), herbal (basil, mint, etc.), and spiced (chai, cinnamon, etc.) flavors. But there's still room for creativity.
On the one hand, sweet and indulgent natural flavors appeal in certain segments of the market. "Being in the nutrition and sports nutrition space, we currently see a lot of demand for candy, dessert, exotic and alcohol-themed flavors," shared Perrin Gerber, head of product development at Sensapure Flavors. "Basically, our consumers want to feel like they're having a healthy treat." This is supported by Mintel research showing that, at least when it comes to beverages, the largest proportion of consumers choose a flavored beverage to treat themselves (44%) and over one-quarter are interested in beverages inspired by cocktail flavors like mojito and margarita.
Grapefruit, specifically, is one natural, cocktail-inspired flavor on the rise in the beverage space. Not surprising, considering palomas increased 32% as an offering on U.S. beverage menus between 2018 and 2021, and 20% of Millennials and Gen Zers reported grapefruit is their go-to cocktail flavor, according to Mintel's "US Menus: Growing Flavors and Ingredients." So when it comes to nonalcoholic drinks, 43% of consumers have already tried and are enjoying grapefruit flavors.
On the savory side, formulators are seeing increased demand for global flavors. According to Kevin Barasa, global extracts product manager at Sensient Flavors & Extracts, "Taste bud travel is a response to consumers not traveling for myriad reasons." He noted a rise in rooibos, cassia, clove and mint flavors, to name a few. ADM's Wright has also seen travel-inspired flavors rise in popularity, including spicy flavors like harissa and chile de arbol, as well as amba, baharat and garam masala.
Doug Ressh, director of commercial marketing at T. Hasegawa USA, backed up the movement: "Globally, indigenous flavors like sweet chili, curry chipotle or even ingredients like peanut have universal application and strong ties to popular sauces in international cuisine."
But flavors don't have to be international to be inspiring. Barasa has also noticed that products with provenance such as hops from the Pacific Northwest or chili extracts from New Mexico can help connect consumers to the location where the food originates.
Mushroom flavors are also on the rise, with Mintel's "US Menus" data reporting a 57% menu increase for truffles between 2018 and 2021, and 68% of consumers saying they've tried and enjoy mushroom as a flavor at restaurants. The result? Increased demand for more pungent and bitter earthy flavors; in fact, Mintel reported 24% of consumers are eating more earthy flavors as compared to a year ago. To help formulators work with these rich flavors and deliver a consistent profile, T. Hasegawa USA recently introduced Bootstract, a natural flavor modifier that adds or enhances kokumi, increasing richness of taste while maintaining flavor balance.
Going forward, Wright predicts top natural flavor trends will merge to yield combinations of adventurous spices with more familiar fruit flavors, "such as pear and cardamom quick bread, bittersweet dark chocolate and heat-inducing cayenne pepper, or a tropical smoothie with pineapple, mango, turmeric and coconut milk," she offered. "Consumers are hungry for new flavors and taste combinations that encourage their sense of adventure. Formulators continue to innovate by activating multiple taste receptors in one sip or bite."
Editor's note: This article was excerpted from "Next-generation colors and flavors offer natural brands the best of both worlds" in "The real deal: Natural color and flavor solutions" digital magazine. Click the link to read the full feature.
Melissa Kvidahl Reilly is a freelance writer and editor with 10 years of experience covering news and trends in the natural, organic and supplement markets. She lives and works in New Jersey.
Subscribe and receive the latest insights on the healthy food and beverage industry.
Join 30,000+ members. Yes, it's completely free.
You May Also Like
---