Conscientious consumers drive dairy alternatives and hemp industry market
Conscientious consumers drive dairy alternatives and hemp industry market
As consumers become aware of the environmental and animal welfare impacts of their dietary choices, support for dairy alternatives and the hemp industry continues to rise.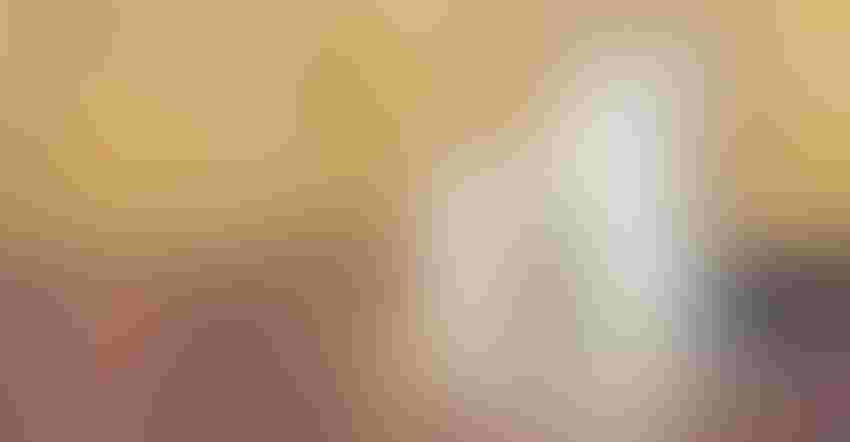 Consumers are becoming increasingly conscientious not only of the health benefits of what they are putting into their bodies, but also the environmental and animal welfare impacts of their dietary choices. Within the past decade, documentaries such as Forks Over Knives (2011), Cowspiracy (2014), What the Health (2017) and The Game Changers (2018) have sought to enlighten consumers as to the detrimental environmental impacts and animal welfare issues of the animal agricultural industry while providing science-based evidence on the overwhelming health benefits of plant-based alternative diets.
As consumers become more knowledgeable on these issues, there is a demand not only for alternatives to dairy but transparent advertising to ensure companies that boast humane animal agricultural practices are holding true to their word.
The conscientious shift to dairy alternatives has proven to be quite profitable. As reported by the University of Virginia, worldwide sales in the past decade doubled between 2009 and 2015 to US$21 billion in response to consumer demands for a wider variety of plant-based alternatives, while the impact on dairy consumption has seen a 13% drop between 2013 and 2018.
In an apparent response to this decline, in 2018,  FDA took public comment to determine if non-dairy "milk" products could continue to advertise with the word "milk," a push from the dairy industry in an attempt to preserve the market space under the guise of consumer protection from confusion. However, no final rules from FDA have been issued on this potential labeling restriction, and the sky's the limit for the dairy alternative market; Arizton's March 2019 Global Outlook and Forecast for 2019-2024 estimates this animal-free industry is receiving over 14% rate of return on investments and global revenues are estimated to exceed $38 billion by 2024. 
Dairy alternatives
While dairy-free comfort foods such as ice cream and cheese pizzas are welcome options, many consumers are seeking healthy alternatives to dairy and turning to soy, nuts and hemp as a source of protein, calcium and satisfaction of their cravings for creamy milk-based dishes and desserts.
Legume-based milks
Soy Milk is a great source of protein (8 g per cup, comparable to that of cow's milk), contains all the necessary amino acids and had been the staple go-to for dairy alternatives since the 1950s.
Grain-based milks
Oat Milk has a similar consistency to 1% skim milk and is low in calories, cholesterol, and saturated fat while being high in fiber; it alsocontains iron, vitamin E and folic acid. Oat milk also boasts 4 g of protein per cup and is a good alternative for those with soy and dairy allergies. Rice Milk is a sweeter alternative but is low in protein and high in carbohydrates. The main concern with daily rice milk use is the presence of arsenic, which could potentially build up, causing consumers to move on from this alternative.
Nut based milks
Almond Milk rose in popularity as a dairy- and soy-free alternative, but is low in protein at approximately 1 g per cup. Cashew Milk does require water for its processing yet is sourced from places, typically overseas, where water is not as scarce as in California where most almonds are gown. Coconut Milk has been found to be best for cooking, and not drinking as a straight dairy alternative due to its high concentrations of calories (445) and fat (48 g) in one cup.
Seed-based milks
Flax Seed Milk is low in calories and while it has very little protein, it contains approximately 1,200 mg of plant-based omega-3 fatty acids per cup. It can also be fortified with calcium, vitamin D, and vitamin B12, and even enriched with pea protein. Hemp Milk is a good alternative for the consumer avoiding gluten, nuts, soy and estrogen. It is made from the seeds of the cannabis sativa plant, which do not contain any tetrahydrocannabinol (THC) to give consumers a "high" feeling but does has an "earthier" flavor than other dairy alternatives.
Hemp industry
Hemp cultivation, which has been federally decriminalized and encouraged throughout the states with the passage of the 2018 Farm Bill, is one of the most environmentally sustainable of the agricultural products. Hemp grows in a variety of climates and soils, is naturally resistant to pests, thereby reducing or eliminating the need for pesticides, and grows in tight spaces, allowing for more productivity in smaller plots.
With nearly every state in the U.S. either seeing hemp products or engaging in state hemp cultivation, this is a market to keep an eye out for therapeutic and environmental benefits. It will come with a great profit as well, as the global hemp market is expected to exceed $10.5 billion by 2025
Market opportunities
Conscientious consumers are turning to plant-based alternatives to dairy for health, environmental and ethical reasons, and the trends indicate consumption of plant-based alternative will continue to rise and become profitable as dependency on the animal agricultural industry decreases. Brands considering entering the dairy alternative market must keep in mind consumers want transparent advertising and information to make the most informed purchasing decision.
To read this article in its entirety, check out the Formulating for success in the dairy alternative aisle – digital magazine.
Heidi Mehaffey, Esq. is an animal, cannabis, and environmental lawyer licensed to practice law in Colorado, Florida and North Carolina. Heidi is an avid animal welfare advocate and proponent of environmentally sustainable practices, as well as a vegan, and is part of the Hemp Regulatory Team with Hoban Law Group.
Subscribe and receive the latest insights on the healthy food and beverage industry.
Join 30,000+ members. Yes, it's completely free.
You May Also Like
---