Breaking down dietary fiber intake
Breaking down dietary fiber intake
Despite widespread and long-term awareness that fiber intake is beneficial for health, most Americans are still not consuming enough.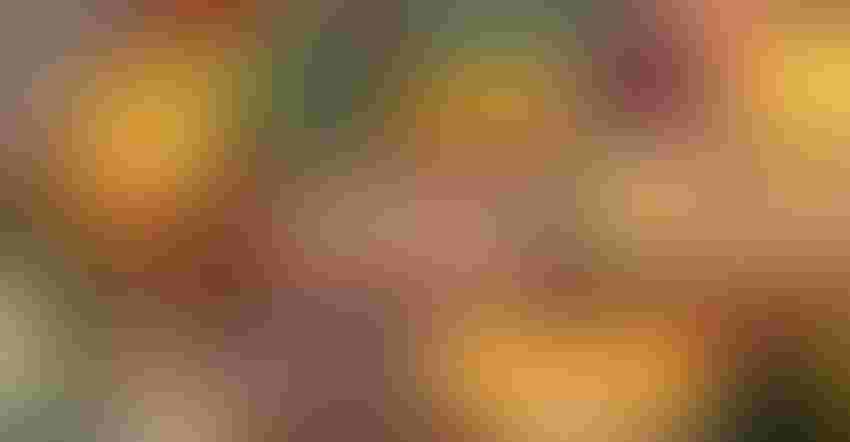 The recorded health benefits of fiber have been recognized since 300 B.C. Hippocrates reported that bran intake was associated with larger fecal output and larger stools, which was linked to improved health outcomes (Nutr Rev. 2020;78[Suppl 1]:6-12).
According to the Institute of Medicine (IOM), the modern-day dietary reference intake (DRI) for dietary fiber is based on studies assessing the relationship between diet and risk of cardiovascular disease (CVD). Recommendations for dietary fiber are based on the amount of fiber (14 g/1,000 kcal) found to be protective in these studies and are expressed per calorie intake. The recommendations are 38 g/d for adult males and 25 g/d for females. The new Nutrition Facts label on products will use 28 g/d as the daily value (DV) for fiber, because it is based on a 2,000-calorie diet. The previous DV for fiber was 25 g/d; therefore, products that previously made "good" or "excellent" source of dietary fiber claims are required to increase the fiber content under the new FDA labeling regulation.
Despite widespread and long-term awareness that fiber intake is beneficial for health, why are most Americans still not consuming enough? Recent trends to decrease carbohydrates via a high-fat or keto-type diet may be responsible. It has also been suggested that awareness is lacking regarding exactly what fiber is, other than cereal and bran.
While it may seem like a straightforward concept, defining and measuring fiber has been challenging, and debate continues. Dietary fibers have been defined based on structure (degree of polymerization), solubility (soluble or insoluble) and health benefits. FDA recently adopted the following definition for dietary fiber "(1) nondigestible soluble and insoluble carbohydrates (consisting of three or more monomeric units), and lignin, that are intrinsic and intact in plants, and (2) isolated or synthetic nondigestible carbohydrates (with three or more monomeric units) determined by the FDA to have physiological effects that are beneficial to human health."
This excerpt is from a longer article, "Fiber: A story worth telling," from the "Gut check: Fiber fuels innovation" digital magazine. Click the link to read the whole piece, as well as other related content.
Susan J. Hewlings is director of scientific affairs at Nutrasource/GRAS Associates.
Subscribe and receive the latest insights on the healthy food and beverage industry.
Join 30,000+ members. Yes, it's completely free.
You May Also Like
---