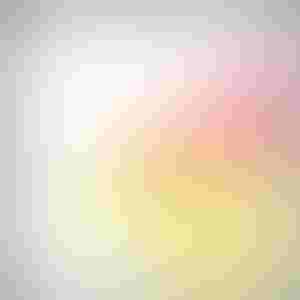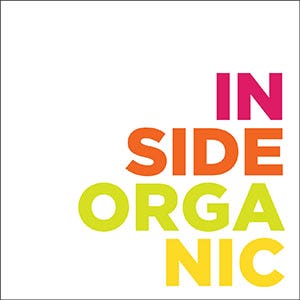 Let's elevate organic, together.
Ashland: an experienced partner for organic formulations – article
Ashland: an experienced partner for organic formulations – article
When it comes to formulating organic products, having the right solution-focused partner who understands the unique characteristics of organic ingredients is critical to product integrity, quality and success.
Imagine taking a leisurely stroll through the dietary supplement or personal care aisles of your local store. Amidst the neatly stacked shelves and vibrant packaging, it's easy to overlook each small step that led to the creation of these products. Ashland, a global leader in market-focused additives and specialty ingredients, with expertise in nutraceuticals, pharmaceuticals and personal care is one of those often-unseen forces behind the product shelves. And these days, there's a lot going on behind the scenes.
With a diverse portfolio of bioactive and functional ingredients, Ashland not only sources quality ingredients and develops formulations to be used in health and wellness products, the company also fills in the gaps by innovating what can't be found. Whether it's formulating a coating, reducing a tablet size, reducing dusting or meeting a label content claim, Ashland cares about "how to transform the efficacy, usability, allure, integrity and profitability of customer's nutraceutical products and applications." As the company tagline suggests, Ashland is "always solving" for its clients, by providing mindful and creative innovations through science. And they do all of this with sustainability in mind.
"We prioritize not only environmental, social and governance (ESG) factors but also safety and quality without compromising on our standards. We are dedicated to delivering what our customers expect, ensuring that our products meet their requirements," says Maxine Weber, the Global Director of Marketing for Health & Wellness at Ashland. "At Ashland, we never cut corners or take shortcuts, giving our customers the confidence that they are receiving a top-quality product."
The organic difference
Not taking shortcuts is critical when it comes to offering solutions that meet USDA organic certification standards. Because of stipulations of the National Organic Program standards, it's not always straight forward to convert conventional products, ingredients and additives to organic formats. This is where Ashland's technical and custom formulation services set them apart as a comprehensive solution provider that can cater to the specific needs of customers. By understanding the intricacies of formulation and manufacturing, Ashland can make sure that the organic products they create deliver the same optimal performance as their non-organic counterparts and meet the desired outcomes.
Weber sheds light on the challenges faced when converting conventional products, additives and functional ingredients to organic. "Organic ingredients may have different tastes, appearances and levels of hygroscopicity [microscopic water absorption on their surfaces] compared to their conventional counterparts," she explains. "These differences can dramatically affect the functionality and performance of the final product, requiring careful consideration during formulation."
Functional ingredients, which are distinguished from bioactive ingredients, play a crucial role in ensuring a product's performance and manufacturing compatibility. While bioactive compounds may be the stars of the show in a product on shelf, functional ingredients serve as the unsung heroes that contribute to the overall functionality and quality of the product. They are responsible for factors such as tablet cohesion—the ability of ingredients to stick together in a tablet form—or flowability, which is how ingredients are able to flow through the manufacturing equipment. Functional ingredients also provide a product protection against moisture absorption or other elements that might degrade it, ensuring that a product maintains its integrity and efficacy from formulation to the final shelf.  Ashland has developed some unique, patent-pending functional ingredient products specifically for organic solutions.  "In order to make these products efficacious, we used our knowledge of specific organic ingredients, particle characteristics and our proprietary processing, to have these products perform better than simple blends," says Weber.
"There's a whole host of challenges that can arise when converting a formula made with conventional ingredients to one made with organic ingredients. It's crucial to partner with someone who understands the manufacturing process and can provide guidance," says Weber. At Ashland, Weber explains, experts understand that achieving adequate binding and compression in organic tablet formulations may require the use of specialized binders. The conversion to an organic product may also introduce problems like swelling, necessitating special organic coatings for ingredient protection.
These hurdles underline the need for specialized functional ingredients that can address the unique manufacturing and performance requirements of organic products. "That's where our expertise and technical support come into play," explains Weber. "We have focused our innovation efforts on bringing organic solutions to customers for various types of binders and coatings for various supplement formats.  Two of our newest ingredients­—nutrapress™ bnd organic tablet binder and nutrapress™ chw organic chewable base—make it easy for formulators to create organic products with good functional performance."
Sourcing
Take Ashland's aloe vera products, for example: The company's commitment to organic harvesting and regenerative farming practices ensures the quality and sustainability of its aloe vera production. Working in partnership with organic producers who use regenerative farming and waste recycling practices, Ashland produces quality aloe vera while supporting the environment by returning organic waste back to the fields as fertilizer. In turn, Ashland supplies aloe vera ingredients and custom formulations to the dietary supplement, food and beverage and cosmetic markets, including inner leaf, decolorized leaf, liquid concentrates and powders.
The sustainability factor
Ashland's commitment to organic and nature-derived products stems from its alignment with ESG principles and sustainability. The company's own commitment to the Paris Climate Accord and Science Based Targets, as well as the United Nations Global Compact and Sustainable Development Goals, allow it to not only provide complete transparency, but to align its resources to maintain cutting-edge innovation strategies while also helping to solve some of the world's most complex challenges.
"Being able to offer sustainable solutions is a critical part of creating innovative, science-backed products today. We're really on top of what a lot of the up-and-coming trends are, and we spend a lot of effort connecting with our customers to make sure that we're seeing what they're seeing in the marketplace," says Weber. Whether working to make sure an organic tablet stays intact or offering a natural weight-loss solution, Ashland actively incorporates these trends into their product portfolio, providing customers with innovative and sustainable options.
Ashland's commitment to innovation in science, customer needs and organic solutions sets them apart in the marketplace, enabling them to deliver custom formulation and technical support that addresses the unique challenges of organic product development. Weber sums it up perfectly as she says, "We're able to provide a depth of understanding and expertise that surpasses traditional ingredient-focused companies."
Subscribe and receive the latest insights on the healthy food and beverage industry.
Join 30,000+ members. Yes, it's completely free.
You May Also Like
---