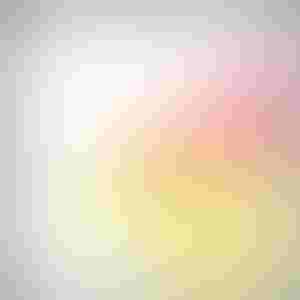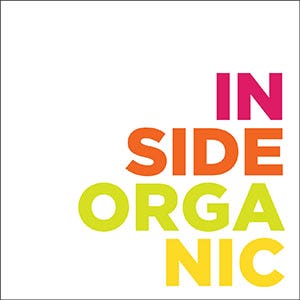 Let's elevate organic, together.
Meet the new organic shopper – article
Meet the new organic shopper – article
As more consumers become increasingly focused on the health of people and the planet when making product purchases, organic shoppers, too, are focusing on brand attributes related to sustainability and social responsibility.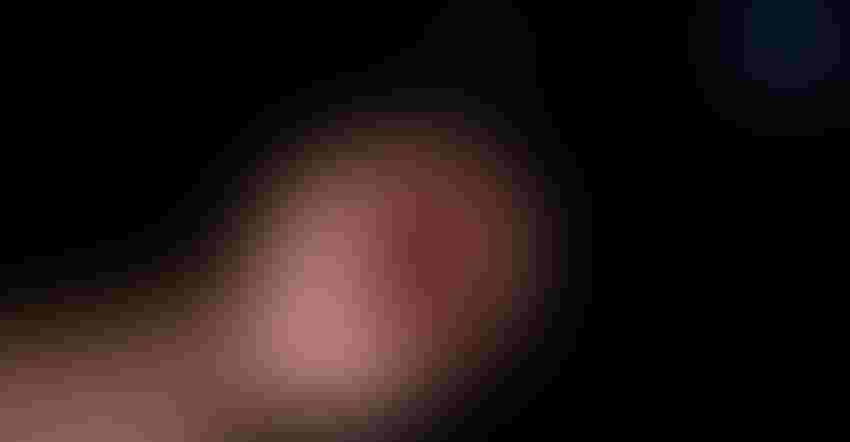 Organic products have been steadily rising in popularity over the past 10 years, growing to a $63.3 billion industry in 2021 as reported by the Organic Trade Association. While we might have traditionally thought of the organic shopper as a young mom or a green tea-sipping young woman headed to yoga class, as organic has moved from a niche market to mainstream, the typical organic consumer is evolving too. As the pandemic accelerated a renewed focus on personal health, and climate change and sustainability become more top of mind, the lens through which the organic consumer makes purchases is changing. And new data from NielsenIQ is helping to define today's organic consumer.
"Ultimately, many consumers are organic shoppers and that's really exciting," says Sherry Frey, VP of Wellness at NIQ. "One of the most fascinating things we have seen in our sustainability research is that organic is one of the attributes most penetrated across categories, other than recyclable, when we look at attributes associated with sustainability and environmental care. So, the reality is that while there are heavy organic shoppers, there is also truly something for everyone, as organic products are penetrating the entire store. Organic is becoming mainstream, and consumers are starting to find products that work for their lifestyle."
Driving attributes
As shoppers across the spectrum begin to purchase more organic products, there are a number of attributes driving purchases. During the pandemic, consumers began to focus on personal health and things they could control, like what they are putting on or in their bodies. This is tied to other trends and brand attributes such as clean label, no artificial ingredients, sustainability and using food as medicine. With such a rapid increase in claims around sustainability, some consumers are beginning to look more to certifications.  As the only federally regulated label, the USDA Organic seal provides the transparency, integrity and ingredient parameters they seek to feel good about the products they are using or eating.
Of course, Frey outlines that when looking at what organic shoppers want from brands, everyone appreciates good value for the money, product quality and price. But beyond that, 49% of consumers surveyed by NielsenIQ noted that how the product was manufactured or grown was a factor they considered, too. Social responsibility, sustainable farming, environmental sustainability, sustainable packaging and animal welfare are all attributes consumers are seeking that are on the rise. "Consumers are looking for transparency around how products are grown, produced and manufactured. Especially younger generations, they are interested in the social sustainability of products," says Frey. "It's just not enough to have a great product. It needs to check more boxes than before."
Organic by the numbers
This expanded set of attributes consumers are looking for is showing up in the data. Sales of organic products in the last three years have outpaced non-organic growth—non-organic sales increased by 22% compared to three years ago, while organic products increased by 27% according to NIQ data. Products with a USDA organic certification are rising even more, at 28% compared to three years ago.
Yet, although sales are increasing, organic is not immune to the financial crunches caused by this inflationary climate. NIQ data found that between August 2021 and 2022 organic product sales softened. Not surprising, given that the consumer price index rose 9.1% year-over-year ending in June 2022, and inflation was up 7% in 2021 and 6.5% in 2022. Still, reported growth remains strong compared to pre-pandemic growth. While consumers are minding their pocketbooks, NIQ data shows that unit sales of food and beverage with organic positioning were +9.5% versus three years ago, and in beauty and personal care, products with organic positioning were +36% versus three years ago. It's clear that consumers still consider organic products as a key part of their overall wellness.
NIQ data further shows that, compared to other wellness-related claims, organic products have a high household penetration across all categories. Between August 2021 and 2022, the Fair Share Index (FSI) found that some of the fastest-growing organic categories were alcoholic beverage mixers, cookies and crackers, frozen beverages, feminine care, sun care, and diet and nutrition—categories that span the entire grocery store. "We're seeing growth in categories beyond the typical produce and dairy aisles," says Frey. "It's exciting to see strong interest in categories such as organic health and recovery drinks, dog food, organic bath preparations/body wash, and even baby food, which has experienced a 37% increase in online searches."
Brands paying attention to these consumer trends are finding success, as NIQ data shows that over the past three years, sales of products with animal welfare (+34.1%), environmental (+28%) and social responsibility (+37%) outpaced growth of total food and beverage sales (+27%) and brands that mentioned sustainable farming claims rose 20.9%.
Finding success at retail
As shoppers look for full transparency from brands, certifications are becoming a popular way for consumers to easily decipher which products meet their needs. Gluten-free, vegan, regenerative, cruelty-free, Fair Trade and more are popping up on everything from sparkling water to cheese puffs. In a world full of greenwashing, consumers can find security in the regulations that back the USDA organic certification. In fact, distributors and retailers have noted success in product sales of seals put together with organic such as gluten-free paired with organic. Yet another NIQ report published in partnership with McKinsey & Company, that looked at products bearing ESG-related claims (including organic) and whether consumers are really putting their dollars toward sustainably focused products, found that products carrying multiple claims grew about twice as fast in sales than those that did not make any claims.
In this changing retail atmosphere, brands are finding success when they lead with transparency and authenticity, says Frey. "How ingredients are grown is becoming intertwined with a brand's message. Brands are leaning into the story of 'how' as a key part of messaging to consumers, and we're seeing so much more focus on authenticity," says Frey. "Tying ingredients back to farms and farmers…it's much less ambiguous and more tangible. When consumers hear 'soil health' they can understand exactly what that means, because it's tied back to a story. It's powerful." For organic brands, this is good news as most organic brands are already experts at this type of storytelling, because the 'how' and 'why' are central to all things organic.
Subscribe and receive the latest insights on the healthy food and beverage industry.
Join 30,000+ members. Yes, it's completely free.
You May Also Like
---