USDA critics make legal arguments for invalidating GMO labeling standard
USDA critics make legal arguments for invalidating GMO labeling standard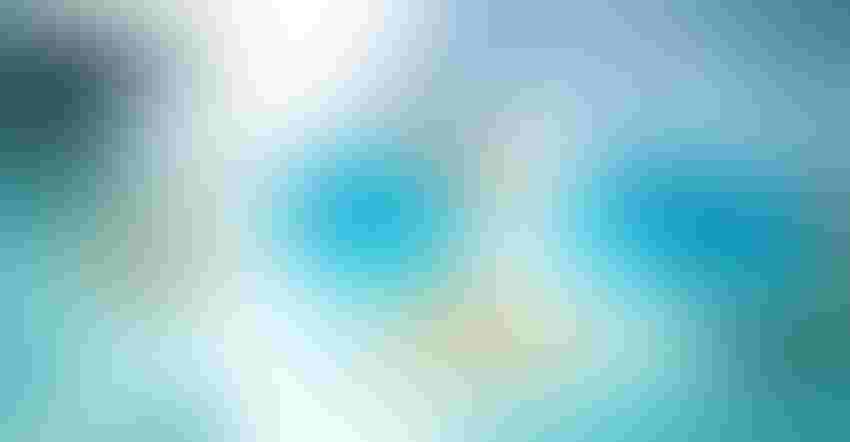 Critics of a national labeling standard for genetically engineered foods requested last month that a federal court declare the rule invalid.
The U.S. Department of Agriculture in December 2018 adopted a national mandatory standard for disclosing foods that are or may be bioengineered, and regulated entities must comply with it by Jan. 1, 2022.
In a Nov. 23 motion for summary judgment, the Center for Food Safety, Natural Grocers and other plaintiffs who sued USDA in 2020 described why the disclosure standard is allegedly unconstitutional and runs afoul of the National Bioengineered Food Disclosure Act ("Disclosure Act") enacted by Congress in 2016. Plaintiffs also have argued the standard violates the Administrative Procedure Act.
The lawsuit is concerned, in part, with nomenclature—specifically USDA limiting the use of the term "bioengineered" when making required disclosures on food packages. According to plaintiffs, USDA prohibited the use of "GE" and "GMO" in on-package text or symbol labeling, despite those terms being widely used and understood by the public.
USDA's rule for bioengineered food "falls far short of fulfilling the promise of meaningful GE food labeling," according to the plaintiffs' summary judgment motion. "Instead, the disclosure standard excludes most GE foods from mandatory disclosure, limits the applicable labeling terminology to the obscure 'bioengineered,' and allows disclosure in a form never before approved in a federal label—electronic Quick Response (QR) codes—that the agency itself determined would conceal the disclosures from many Americans."
The disclosure standard further restricts retailers' "constitutional rights to speak clearly and plainly to their own customers about GE foods using familiar means and terms," the court filing asserted.
Plaintiffs' summary judgment motion alleged USDA's disclosure standard violates retailers' First Amendment rights to truthful, non-misleading speech about GE foods in their stores, according to a Nov. 29 press release announcing the court filing. Plaintiffs also claimed the Disclosure Act violates the Tenth Amendment to the U.S. Constitution by infringing on states' rights to pass legislation labeling GE seeds.
"It's critical to shoppers that they know what ingredients are in their food and how they were produced," said Heather Isely, executive vice president of Natural Grocers, in the plaintiffs' press release. "Hiding the presence of genetically engineered products from consumers is a blatant attempt to hide agricultural practices that continue to destroy soils, biodiversity, communities, and public health. Education is part of our core mission and we refuse to misinform our customers."
The plaintiffs' motion for summary judgment was filed before Judge James Donato of the U.S. District Court for the Northern District of California in San Francisco.
USDA referred a media inquiry to the U.S. Department of Justice, and a DOJ spokesperson said it would let its court "filings speak for us." Meredith Stevenson, an attorney with the Center for Food Safety, said she anticipated USDA would file its response to the plaintiffs' summary judgment motion in February.
USDA has addressed some of the plaintiffs' criticisms in the national disclosure standard itself. For instance, while USDA's Agricultural Marketing Service (AMS) acknowledged concerns raised by commentators to its draft rule that the term "bioengineering" could confuse the public, the agency disagreed.
"AMS considered similar terms to bioengineering as permitted … but ultimately determined that bioengineering and bioengineered food accurately reflected the scope of disclosure and the products and potential technology at issue," AMS stated in the final rule.
AMS acknowledged most commenters did not support the use of electronic or digital link disclosure instead of on-package labeling, and it cited concerns raised that QR codes would discriminate against consumers without access to smartphones.
However, the agency said a regulated entity that choses to use such technology to reveal information about bioengineered food must also provide an option for a person to access the information by calling a phone number. Electronic or digital link disclosure is among the options for regulated entities to reveal the presence of bioengineered food. 
AMS concluded in the final rule that "requiring the option to call a telephone number will provide BE [bioengineered] food information in an accessible and understandable manner."
Subscribe and receive the latest insights on the healthy food and beverage industry.
Join 30,000+ members. Yes, it's completely free.
You May Also Like
---