Allergens inspired these successful CPG businesses
Allergens inspired these successful CPG businesses
Woman-owned businesses continue to rise in popularity, especially in the food and beverage industry. Three founders discussed the keys to success when founding their allergen-free CPG food companies.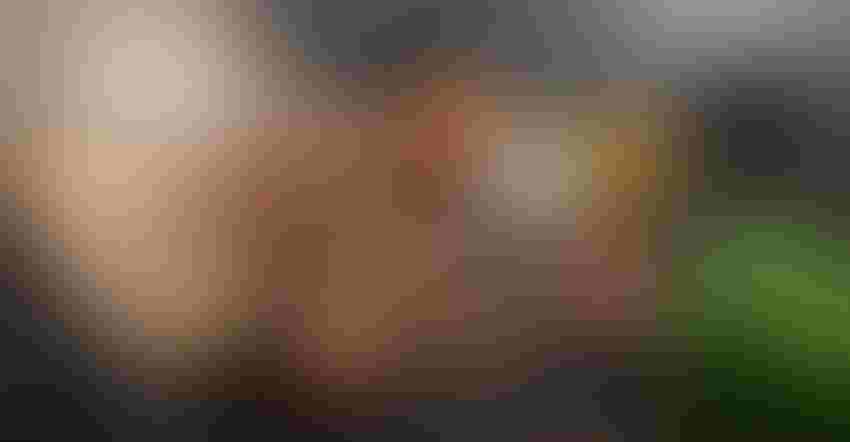 Women F&B founders are taking advantage of growth opportunities of allergen-free food companies, farming and other businesses, motivated by personal experience and financial potential. The exact number of women-owned, allergen-free food companies is unknown; however, the global allergen-free food market was projected to surpass a valuation of $46.4 billion at the end of 2020, per a Future Market Insights (FMI) report.
"The industry is well positioned to register at least a 4% higher growth rate than the overall food and beverage sector," the report noted. With the expansion of online channels, FMI suggested the allergen-free food market offers "incremental growth opportunities, enabling the market to reach $108 billion by the end of 2030."
Throughout the years, new companies like Annie May's Sweet Cafe, Major's Project Pop and Fusion Jerky—helmed by Annie May, Chauniqua Major-Louis and KaiYen Mai, respectively—have entered the market. Here are three additional female founders who underwent a similar process in developing CPGs that addressed their dietary needs.
Good Food For Good
Richa Gupta of organic food company Good Food For Good noted allergies are one of the main reasons why people follow a restricted diet.  She was one of the certified USDA organic exhibitors at Natural Products Expo East 2021.
"The first thing we need to look at is how food nourishes us and not anything else," Gupta explained. "I questioned why food is loaded with things that aren't really food."
Good Food For Good offers sauces like ketchups, barbecue and Bolognese without allergens or sugars. For her recipes, Gupta and her team restricted their food scientists from adding ingredients like mass-produced citric acid, which is often made with the aid of Aspergillus niger (Crit Rev Microbiol. 2020;46[6]:727-749).
"Since we were trying to source organic ingredients for our products that have not been used in mass [production], there weren't many suppliers supplying it," Gupta said.
For example, it took Gupta three years to source organic date paste because she only found two suppliers who were certified organic. In addition, only one supplier offered a specific certified organic spice she wanted to use in the Indian sauces.
"I learned, created, tested and moved on," Gupta said. "But in the end, I feel good about what we created because I get emails from consumers who couldn't eat dairy, for example, and now they can enjoy the flavor without the allergies."
Drench
Something clicked for Karen Akouri of Drench salad dressing when she began to read the labels of the ingredients in her food.
"There are so many ingredients allowed in the United States that are not allowed in other countries," she said. "There's a direct correlation between our bodies, how we feel and the food we're eating."
For example, Drench draws upon the Middle Eastern recipes Akouri's family enjoys, never uses soybean oil, canola oil or concentrated juices, and are free of most common allergens, she said.
Akouri also wanted to use sea salt instead of regular salt. On mayoclinic.org, registered dietitian Katherine Zeratsky said sea salt is normally promoted as healthier than table salt because it is produced by the evaporation or saltwater lakes. It's less processed than table salt and retains trace minerals. Researchers at the Mayo Clinic, however, found that sea and table salt have the same basic nutritional value and contain comparable amounts of sodium weight.
Nevertheless, Akouri said omitting table salt, soybean and canola oil, and concentrated juices made it difficult for some suppliers to source her products.
"I love to use ingredients that are better for you," she said. "They are all my recipes based on trends in the market and flavors I love."
Bossa Bars
Julie Gordon White wanted to unveil the hidden conversation about typical menopausal symptoms like brain fog, sudden irritability and unexpected weight gain—while also developing a delicious, nutrient-rich snack.
She created Bossa Bars, "female-formulated energy bars that help energize and empower" women during midlife.
High-fiber, plant-based protein and organic maca powder are the trifecta of Bossa Bars. Each bar has a half-day portion of antioxidant-rich organic vegetables, which may potentially have a positive influence on menopausal symptoms (Menopause. 2020;27[5]:593-604). In addition, maca root has shown to aid in balancing hormones to potentially ease depression and anxiety and boost energy (Int J Biomed Sci. 2006;2[4]:375-394).
"I took all my needs and went to a professional to formulate it," said White, who started the company at age 55 during the global Covid-19 pandemic.
She also went to a co-packer to directly source the ingredients less expensively. Supply chain issues regarding spinach and kale—two of the bars' main ingredients—forced White to change the product's initial taste profile.
It took three iterations to achieve the flavor, texture and smell White wanted, which ultimately improved the products. "There is a gap in midlife that we fill to support us with our energy, provide fiber and feel good," White said.
Subscribe and receive the latest insights on the healthy food and beverage industry.
Join 30,000+ members. Yes, it's completely free.
You May Also Like
---