Blueberries may confer post-meal metabolic benefits
Blueberries may confer post-meal metabolic benefits
One cup of blueberries consumed before a large, high-fat, high-carb meal showed beneficial metabolic effects for up to 24 hours in a recent study.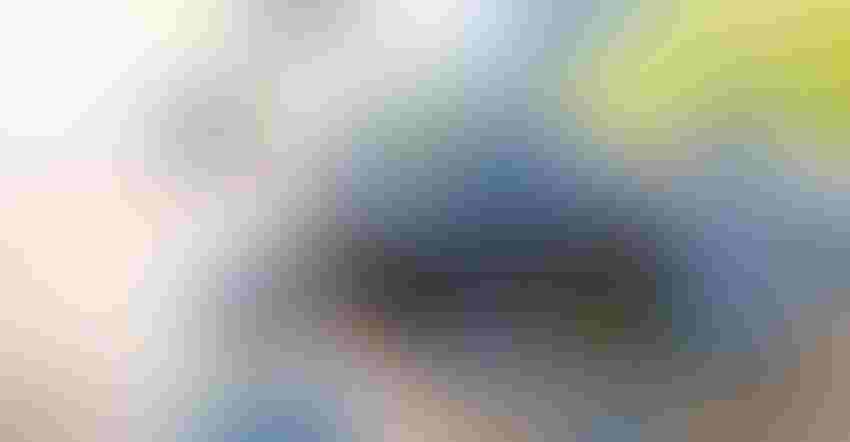 A study recently published in Clinical Nutrition indicates blueberries may reduce the acute cardiometabolic burden of energy-dense foods (2022; 41[1]:165-176). In other words, eating blueberries before a meal may be good for your heart and other metabolic measures.
The study, which was supported with funding from the U.S. Highbush Blueberry Council with oversight from the USDA, showed that consumption of 1 cup fresh blueberries per day (or 26 g frozen/freeze-dried blueberry) in conjunction with a high-calorie, high-fat or sugar meal, may result in improved biometrics post-meal.
For the study, 45 participants with metabolic syndrome were selected and randomly assigned to an energy-dense blueberry or placebo intervention, which included a meal-replacement drink consumed after an overnight fast. All participants restricted consumption of blueberries and other anthocyanin-rich foods for 21 days prior to the study. The blueberry group consumed 26 g blueberry powder (104 calories, 0.6 g fat, 23 g carbs, 1.1 g protein) added to a 500 g milkshake-like drink consisting of 969 calories, 64.5 g of fat and 84 g of carbs. The authors noted this meal-replacement drink was of similar nutritional value to a cheeseburger, French fries and a medium soft drink. The other group received the same meal-replacement beverage with a placebo powder of similar nutritional content. Blood samples were collected prior to the meal consumption, then again after 30, 60, 90, 120 and 360 minutes, then again after 24 hours. No additional food was consumed until the 360-minute assessment.
After analyzing the samples, the data showed the blueberry group had improved metabolic measures compared to the placebo group. Specifically, blueberry consumption before a meal resulted in reduced insulin and glucose levels, lower total cholesterol, and improved "good" HDL cholesterol and related lipoproteins in the 24 hours following the meal. In addition, the authors wrote, "As anticipated, total anthocyanin-derived phenolic acid metabolite concentrations significantly increased in the 24 h[ours] after blueberry intake; especially hippuric acid (6-7-fold serum increase, 10-fold urinary increase).
"For the first time," the authors concluded, "in an at-risk population, we show that single-exposure to the equivalent of 1 cup blueberries (provided as freeze-dried powder) attenuates the deleterious postprandial effects of consuming an energy-dense high-fat/high-sugar meal over 24 h; reducing insulinaemia and glucose levels, lowering cholesterol, and improving HDL-C, fractions of HDL-P and Apo-A1."
The authors also noted that, because this study was conducted with what they described as "a pragmatically selected stable, homogeneous freeze-dried powder," future studies including whole, fresh blueberries would be prudent. Because, as the authors write, "elevated postprandial glucose/impaired glucose tolerance increases CV [cardiovascular] disease risk," further study into the effects of blueberries and their active compounds would be of wide benefit to consumers.
Subscribe and receive the latest insights on the healthy food and beverage industry.
Join 30,000+ members. Yes, it's completely free.
You May Also Like
---