Study: Long-term walnut consumption thwarts CVD risk
Study: Long-term walnut consumption thwarts CVD risk
New research found people who regularly eat walnuts early in life have better diet quality and a better CVD risk profile later in life compared to people who don't.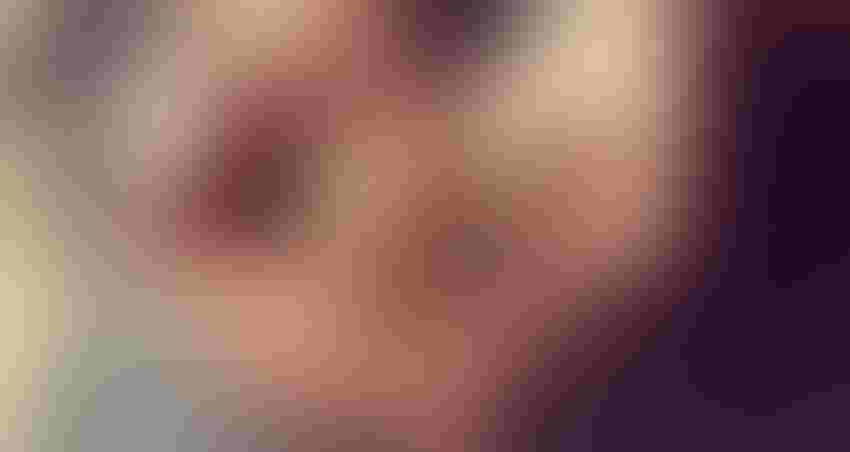 Heart disease is the leading killer of men and women in the United States, causing about one in 5 deaths in 2020, according to Centers for Disease Control Prevention (CDC). Heart disease is also the leading cause of death worldwide, killing 18 million people in 2019 and accounting for one-third of all global deaths, according to the World Health Organization (WHO).
Walnuts, which were recently dubbed a superfood, have been studied for their heart healthy effects. One study found eating five or more servings of walnuts per week lowered the risk of dying from cardiovascular disease (CVD) by 25%, compared to people who didn't eat walnuts.
New research builds on these findings, looking specifically at how long-term walnut consumption is tied to CVD risk factors, compared to consumption of other nuts or no nuts at all (Nutr Metab Cardiovasc Dis. 2022;S0939-4753(22)00302-7).
For the study, published in Nutrition, Metabolism & Cardiovascular Diseases, researchers tapped data from 3,092 young adults who were enrolled in the Coronary Artery Risk Development in Young Adults (CARDIA) study, a long-term study that aims to identify CVD risk factors that start early in life. Over 20 years, information about the participants' dietary intake, including walnut and other nut consumption, was collected, and CVD risk factors were measured at multiple exams. Researchers evaluated the linkages between consumption of walnuts, other nuts or no nuts with CVD risk factors over 30 years of follow-up.
Compared to people who eat other types of nuts, those who eat walnuts had significantly higher Healthy Eating Index (HEI) scores, indicating their diets closely followed the Dietary Guidelines for Americans. Specifically, walnut consumers ate more servings of whole grain products, fruit, vegetables, legumes and fish, and fewer servings of refined grain products, red meat and processed meat. Further, walnut eaters had a lower body mass index, waist circumference and triglyceride concentration compared to people who eat other nuts.
Overall, researchers found walnut consumers had a better CVD risk factor profile compared to the other groups, even after they accounted for the higher diet quality seen in walnut eaters.
Walnuts are nutrition powerhouses, wielding 4 grams of protein, 2 grams of fiber, 45 milligrams of magnesium and 2.5 grams of essential omega-3 alpha-linolenic acid (ALA) per 1-ounce serving. Walnuts, in fact, are the only tree nut that serves as a valuable source of ALA. This nutritional profile, researchers contend, could be the reason behind the heart health-boosting effects.
"A rapid beta-oxidation of ALA was observed in human studies compared with other fatty acids, and this trait of ALA may play a role in improving insulin sensitivity by decreasing the accumulation of lipid in skeletal muscle and liver, which would explain better blood pressure as well as glucose metabolism in addition to the influence of melatonin," the researchers explained.
Based on the findings, researchers support the health claim to include walnuts as part of a healthy diet.
Rachel Adams joined Informa's Health & Nutrition Network in 2013. Her career in the natural products industry started with a food and beverage focus before transitioning into her role as managing editor of Natural Products INSIDER, where she covered the dietary supplement industry. Adams left Informa Markets in 2019.
Subscribe and receive the latest insights on the healthy food and beverage industry.
Join 30,000+ members. Yes, it's completely free.
You May Also Like
---