Online grocery shopping leaving some consumers missing key info
Online grocery shopping leaving some consumers missing key info
Online grocery shopping has rocketed since the COVID pandemic hit, but are consumers getting all the information they need from retailers?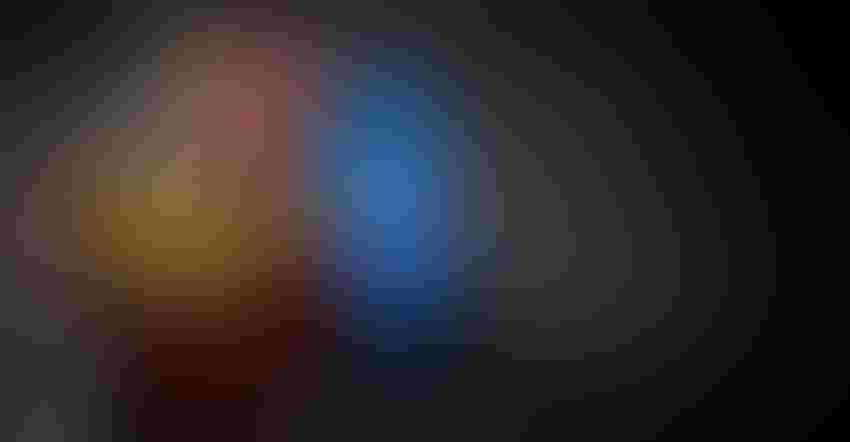 As the COVID-19 pandemic has interrupted life across the globe for more than two years now, consumers and retailers alike have found themselves adapting to new ways of life. One of the biggest impacts has been seen in how consumers buy their food and beverage, both in terms of dining occasions and grocery purchasing.
A study from the CPG sales and marketing firm Acosta in August 2021 indicated nearly half (45%) of consumers do more online grocery shopping now than they did pre-pandemic, and 30% indicated they go to supermarkets in-person less often than they used to. Delivery, specifically, has increased most, with 46% of consumers indicating they utilize grocery delivery services more often now than before the pandemic; 40% indicated they use online ordering with at-store pickup more often.
While the ability to shop for groceries online and either have them delivered or pick them up curbside is both convenient and helpful in limiting the spread of COVID-19, it has had an unintended effect on shoppers, according to the recent study. As consumers increasingly skip the store to do their grocery shopping online, much of the nutrition and other on-package information shoppers rely on is lacking (Public Health Nutrition, 1-9).
For the study, the authors "performed a limited scan of ten products across nine national online retailers and conducted legal research using LexisNexis to analyze federal regulatory agencies' authorities." The authors scanned for the presence, conspicuousness and legibility of Nutrition Facts panels, ingredient lists, common food allergens and percent juice for fruit drinks in all products; this information is required and should be easily accessible to all consumers. However, the authors found some or all of this information missing from the online retailers.
The required information was "present, conspicuous and legible for an average of only 36.5% of the products surveyed, ranging from 11.4% for potential allergens to 54.2% for ingredients lists," the authors wrote. In fact, voluntary, nutrition-related panels were more common, found on 63.5% of products.
"Information regularly provided to consumers in conventional settings is not being uniformly provided online," the authors concluded. "We also found differences in the provision of required information even among similar products. Notably, in our study, allergen warnings were the least consistently provided in the online retail environments, rendering it potentially unclear whether the information is missing (e.g. Honey Nut Cheerios) or not required due to lack of a common allergen (Cheerios)."
The authors' findings led them to consider several questions regarding the current online grocery shopping landscape that must be considered moving forward. From the study:
Why is nutritional information not sufficiently available, and why do differences exist across both products and retailers?

How does lack of legally mandated information influence consumer purchasing decisions?

Does the variation by product and retailer lead to consumer confusion to determine whether key information (e.g. allergens) is missing or not applicable to that specific product?

And, are these deficiencies and differences merely random waypoints in a still-evolving online landscape, or do they reflect strategic differences in how companies wish to present different products (e.g. perhaps failing to clearly show information for less healthy products) or distinguish themselves from competitors?
As the COVID-19 pandemic enters its third year, and with new variant strains continuing to wreak havoc on daily life, it is likely online grocery shopping is not going away. In fact, even long after the pandemic's effects are gone, the convenience of online grocery shopping (combined with retailers' increased focus on this avenue) is likely to keep it a more popular choice than it ever was pre-pandemic. This, however, cannot and should not come at the expense of consumers who wish to educate themselves on the foods and beverages they are buying.
"The failure of online food retailers to consistently disclose required information may implicate health and safety concerns for consumers who depend on it, as in the case of allergens, [sodium, or sugar]; and others who may benefit from its provision," the study's authors concluded. "In the absence of uniform requirements, retailers may obscure nutrition information or highlight health or nutrition claims for less healthful products. Therefore, at a minimum, the entire required nutritional information panel should be made conspicuously and immediately visible and legible under ordinary purchase conditions online."
Subscribe and receive the latest insights on the healthy food and beverage industry.
Join 30,000+ members. Yes, it's completely free.
You May Also Like
---