Study finds allergen labeling lacking
Study finds allergen labeling lacking
A new study shows precautionary allergen labeling is lacking for some consumers.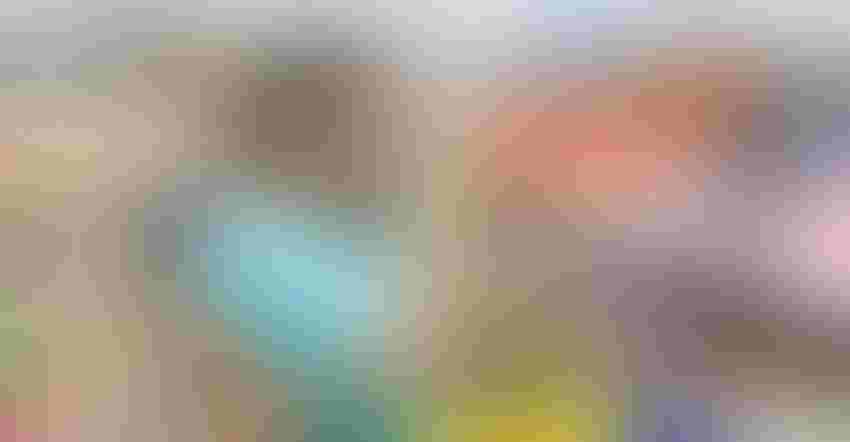 Food allergies affect more than 11% of U.S. adults and 8% of U.S. children, according to the organization Food Allergy Research & Education (FARE). Childhood allergies especially have become a trending concern in food and beverage, with the number of children affected by allergies rising 50% from 1999 to 2011, according to FARE. This has also meant increased focus among researchers, with recent studies linking allergies to everything from maternal diet to the microbiome.
A new study recently published in the Journal of Allergy and Clinical Immunology, however, indicates brands could still do more when it comes to catering to allergy sufferers, especially when it comes to packaging their product (2021;9[1]:254-264).
The study, led by Ruchi Gupta, MD, director of the Center for Food Allergy & Asthma Research, noted, "The United States currently lacks clear requirements for the use of precautionary allergen labeling (PAL) on packaged foods, such as 'may contain' or 'made on shared equipment.' This lack of specific governmental policy results in inconsistent labeling practices and confusion."
Current labeling laws require manufacturers to note the presence of any of the "top 8" allergens—milk, eggs, fish, shellfish, tree nuts, peanuts, wheat and soy—in their products; however, statements such as "May contain" and "Made in the same facility as" are not currently required to warn of possible accidental contamination. With this in mind, the authors sought to understand current knowledge and preferences for PAL among food allergy sufferers.
Based on a sample of just over 3,000 respondents, it was clear current PAL is not sufficient nor well understood for many consumers. Only about one-quarter (24.4%) of respondents were able to correctly answer a four-question quiz about current PAL policies, leading to a conclusion that "explicit PAL policies are needed to allow customers to easily identify safe foods."
In addition, respondents overwhelmingly signaled a desire for, and gravitation toward, clear, concise labeling of allergen-containing products. When asked about the best allergen label wording, top preferences included "Not suitable for people with [blank] allergy" (29.3%) and "May contain [blank]" (22.1%). Consumers also indicated a preference for allergen labels to appear on the front of a package as well as below the ingredient list.
"Coming to consensus on a single PAL statement is a crucial next step to improve labeling policy for individuals and families with food allergy," noted senior author Lucy Bilaver, PhD.
The study authors do expect Congress to address some issues related to allergen labeling in the coming months. Both houses of Congress unanimously passed legislation in recent months that would require sesame be added to the list of allergens to be noted on packaging, but no law was signed before the end of the congressional cycle.
Subscribe and receive the latest insights on the healthy food and beverage industry.
Join 30,000+ members. Yes, it's completely free.
You May Also Like
---