Food and beverage brands discuss COVID-19 impact, response
Food and beverage brands discuss COVID-19 impact, response
As businesses large and small continue to grapple with the pandemic, Food & Beverage Insider spoke with representatives from several food and beverage brands – Ethan's, GO BIG, RIND, LION Dandelion Tea and RISE Brewing Co. – to better understand how these businesses have been affected by COVID-19.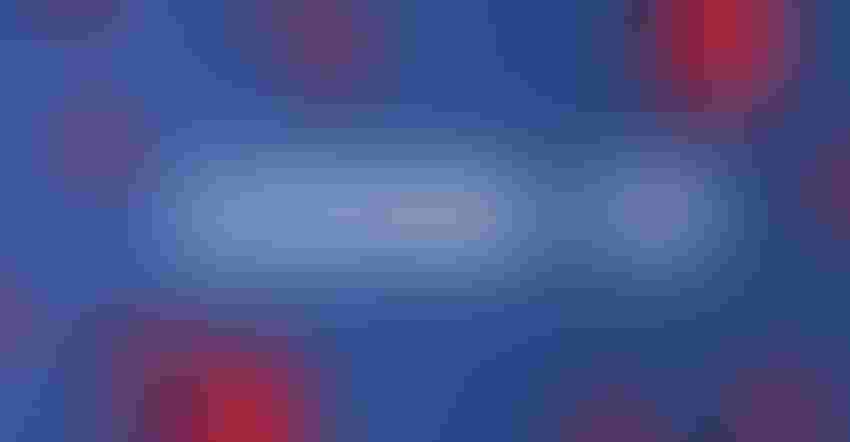 The COVID-19 pandemic continues to disrupt all aspects of the food and beverage industry, from event cancellations to supply chain concerns and restaurant closures.
As businesses large and small continue to grapple with the pandemic, Food & Beverage Insider spoke with representatives from several food and beverage brands – Ethan's, GO BIG, RIND, LION Dandelion Tea and RISE Brewing Co. – to better understand not only how these businesses have been affected by COVID-19 and ensuing shutdowns in the industry, but also how they are working to navigate the current landscape and move forward.
Food & Beverage Insider: How has COVID-19 impacted your business?
Ethan Hirshberg, founder, Ethan's: The biggest challenge we're facing as a young brand is having new distribution canceled. Stores are understandably focused on keeping essentials in stock and have deprioritized new product launches, which is detrimental to young and ascendant brands. We were set to double our total retail store count in April 2020 alone, so we've had to adjust our expectations a bit and focus on what's within our control.
We've pivoted marketing and production efforts toward our products for which there is specific need and demand at this time. In our case, that's manifested with an emphasis on our immunity and wellness items instead of our energy products. We have a unique opportunity to provide something that people really need and want, so we want to lean into that as much as possible.
Ben Koren, co-CEO and co-founder, GO BIG: We have partnered with many gyms to sell our energy shots, and that side of the business has altogether vanished as gyms are facing mandated closures. However, we've seen an incredible boost in our online sales. GO BIG's a cross between an energy and a wellness shot, and wellness (particularly immunity) is something that's in high demand.
Matt Weiss, CEO, RIND: The continuity of our supply chain is the greatest challenge we face during this time of significant uncertainty and widespread closures across various states. Thankfully, our supplier partners operate in essential sectors of their state economies such as food cultivation and manufacturing and have thus been able to remain open. 
Ray DeRosa, founder, LION Tea: Retail sales are down with all the supply chain issues. Unfortunately, buyers aren't thinking about their customers stocking up on dandelion tea. Online sales, on the other hand, are up tremendously. As a drink with health benefits, we're here to support however we can.
Food & Beverage Insider: Did you have a business interruption contingency plan? If so, how did it help mitigate losses?
Hirshberg: We were manufacturing in Naples, Florida when Hurricane Irma hit, which killed our operations for almost two months. Having been through that, we had the foresight to mitigate damages by building inventory the second we saw the situation developing. One advantage of being a small company is maneuverability, which has been a huge asset in handling this situation.
Koren: Thankfully we haven't had any supply chain disruptions, but we do plan for disruptions and have at least two suppliers lined up for every ingredient.
Melissa Kalimov, COO, RISE Brewing Co.: We definitely did not see this coming beforehand—but we are a startup and accustomed to pivoting strategy quickly where it makes sense. This one has been a particularly big challenge, but our team is rising to the occasion and working hard.
Food & Beverage Insider: What lessons should the industry take away from this period?  
Hirshberg: I think we have collectively enhanced our understanding of what happens under these circumstances: what people want/need, where they go, how retailers and distributors respond, etc. I have been really impressed by the cross-functional coordination and adaptation across our industry. There is very much a spotlight on the food segment, and I'm proud of the way the brands, manufacturers, distributors and retailers have been able to respond.
Koren: I think this will further accelerate brands' focus on the online channel. And I do think there will be a lot of soul searching and contingency planning on the supply chain side by our entire industry in the future.
Weiss: I've been pleasantly surprised by how quickly and creatively brands have been able to adapt and find ways to thrive in challenging moments. Instead of panicking or pausing growth initiatives in our business, we have found that our team is actually more focused than ever before to grow through this crisis and emerge stronger.
DeRosa: I don't think anyone will ever be prepared for this to happen, and in the future you can't. We're high-growth companies expected to scale exponentially every month, year and quarter. It goes against everything you would do to plan for a scenario like this. I think it's time to realize what's important to your business, to your team and to your consumers. My hope is that this brings us closer together on all three.
Kalimov: Our hope is that some of the creativity and strategy that is coming out of our rapid responses have legs and carry forward into the future. Figuring out how to effectively "touch" people and get physical samples to people affordably via digital outreach would be powerful inside or outside of this crisis—and the same line of thinking is valid with figuring how to serve an increasingly remote workforce.
Subscribe and receive the latest insights on the healthy food and beverage industry.
Join 30,000+ members. Yes, it's completely free.
You May Also Like
---