Frozen food sales remain elevated following pandemic spike
Frozen food sales remain elevated following pandemic spike
The number of frozen food products sold in 2022 remains elevated compared to pre-pandemic levels, indicating increased demand for frozen foods driven by the pandemic is holding steady.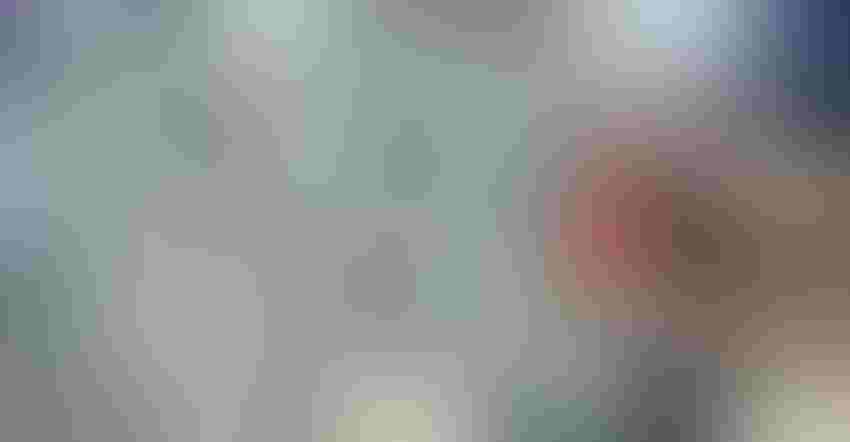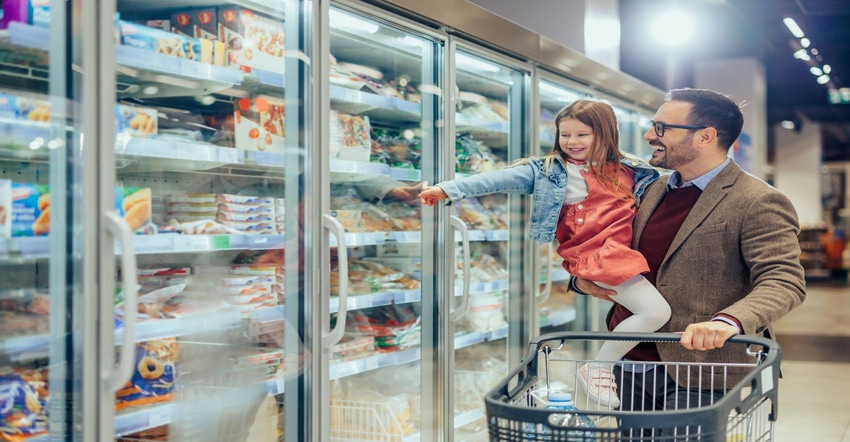 The American Frozen Food Institute (AFFI) reported frozen food sales increased 8.6% to reach $72.2 billion in 2022. Unit sales decreased during that time but remained 5% above pre-pandemic levels.
The frozen food category saw immense growth in 2020 during the height of the pandemic. According to AFFI's data, sales increased 22% in 2020 to reach $65.8 billion, compared to a 2% increase in sales totaling $54 billion in 2019.
Between 2018 and 2022, frozen food dollar sales increased a whopping $19.4 billion, underlining the impact of the pandemic on the category's growth.
While frozen food dollar sales have consistently climbed since 2018, unit sales decreased in both 2021 and 2022 by 3.2% and 5.1%, respectively, highlighting the potential impact of inflation on frozen food costs. Despite the decreases, unit sales remain elevated compared to pre-pandemic levels, indicating continued demand for frozen foods.
This is particularly true for frozen processed meat, frozen snacks and seafood, which have seen double-digit increases in unit sales compared to pre-pandemic levels.
Frozen processed meat, such as chicken nuggets and sausages, saw an increase in unit sales of 21.8% compared to 2019, while frozen snacks and frozen seafood saw unit sales increases of 25.5% and 12.4%, respectively.
Compared to pre-pandemic levels, frozen processed meat saw the greatest increase in dollar sales among frozen food categories. Dollar sales for the category clocked in at $4.9 billion in 2022 and achieved 74.3% growth, compared to 2019.
Frozen snacks sales increased 58.5% compared to 2019 to reach $3.5 billion in 2022, while frozen seafood sales increased 36.9% to reach 7.1 billion.
Unit sales decreased across the board from 2021 to 2022, with frozen seafood taking the hardest hit: a decrease of 12% and the only category to see a double-digit decrease in unit sales compared to 2021. Frozen seafood was also the sole category to see a decrease in dollar sales in 2022 compared to 2021, with a decline of 2.9% during that time.
Frozen processed meat and frozen snacks held onto double-digit dollar sales increases in 2022, with growth of 21.6% and 12.7%, respectively, compared to 2021.
AFFI data indicate several reasons consumers may be keeping frozen food items on their grocery lists following the pandemic.
Inflation, which has heavily impacted the grocery category, is driving consumers to take steps to eliminate or reduce costly food waste. AFFI data show 77% of consumers said the short shelf-life of fresh foods is a contributor to waste.
What's more, 29% of consumers reported they've expanded their freezer capacity since the onset of the pandemic, AFFI reported.
Rachel Adams joined Informa's Health & Nutrition Network in 2013. Her career in the natural products industry started with a food and beverage focus before transitioning into her role as managing editor of Natural Products INSIDER, where she covered the dietary supplement industry. Adams left Informa Markets in 2019.
Subscribe and receive the latest insights on the healthy food and beverage industry.
Join 30,000+ members. Yes, it's completely free.
You May Also Like
---