More protein during weight loss improves diet quality
More protein during weight loss improves diet quality
New research shows people who eat a diet high in protein while losing weight also eat healthier foods, and fewer unhealthy ones.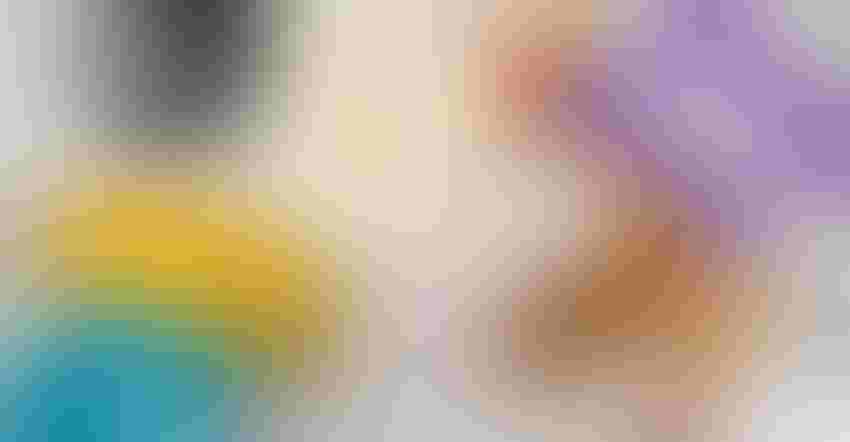 Overweight people who ate more protein while trying to lose weight also ate more green vegetables and fewer refined grains and added sugars, according to a new study (Obesity. 2022;30[7]:1411-1419). 
Obesity is a common disease in the United States and around the globe—one that's linked to serious health conditions, such as heart disease, diabetes and stroke. The Centers for Disease Control and Prevention reported 42% of the U.S. population was obese between 2017 and 2020. The number of people considered obese continues to rise, up from 30% of the U.S. population in 2000. 
A new study, published in Obesity, offers good news for consumers who want to lose weight. The study, which explored how protein intake during weight loss affected diet quality, found eating more protein may have additional benefits for calorie-restricted dieters.  
For the study, researchers pooled data from multiple weight loss trials to assess 207 overweight or obese adults before and during six months of caloric restriction. During caloric restriction, the high-protein group consumed 79 grams of protein per day, and the low-protein group consumed 58 grams per day. The low-protein group consumed more carbohydrates compared to the high-protein group, but dietary fat intake and physical activity levels between the groups were similar.  
The researchers measured body composition and assessed diet quality using the Healthy Eating Index (HEI). The HEI uses a scoring system made up of 13 components that reflect the food groups and recommendations outlined by the Dietary Guidelines for Americans. For example, fruits, vegetables and whole grains will increase the HEI score, while saturated fat, refined grains and added sugars will decrease the HEI score. 
The results showed participants who followed a high-protein diet improved the quality of their diets more than those who followed a low-protein diet. Specifically, the high-protein group ate more green vegetables and less refined grains and added sugars compared to the low-protein group, boosting their HEI scores.   
"We found that individuals with higher protein intake (79 g/d), compared with lower protein (58 g/d) intake, during caloric restriction had a greater improvement in diet quality," researchers wrote. "In addition, change in protein intake in the high-protein compared with the low-protein group resulted not only in greater total protein and dairy scores (as expected), but also greater intake of dark green vegetables and reduced intake of refined grains and added sugar."  
While both protein groups lost a similar amount of weight and fat mass, researchers noted a greater decrease in lean body mass in the low-protein group compared to the high-protein group.  
"Overall, weight loss in individuals consuming higher compared with lower protein intake attenuated loss of lean body mass, which was somewhat expected, but also altered low- or zero-protein foods, which improved diet quality," researchers wrote.  
Subscribe and receive the latest insights on the healthy food and beverage industry.
Join 30,000+ members. Yes, it's completely free.
You May Also Like
---