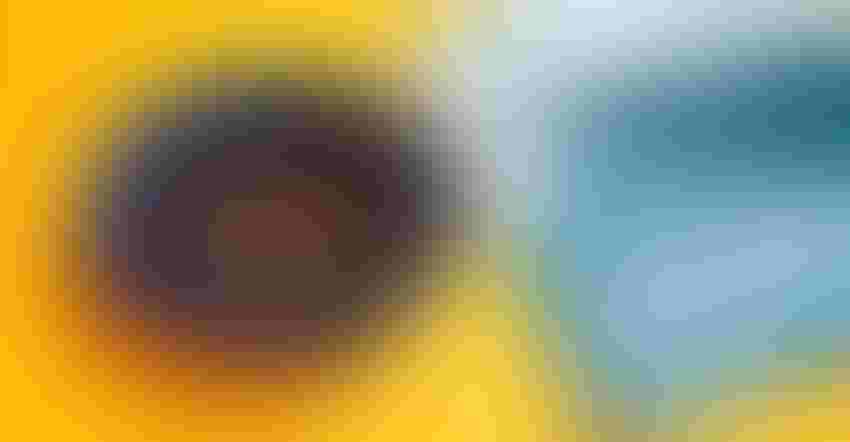 About 32 million Americans have food allergies, including 5.6 million children under 18, according to nonprofit Food Allergy Safety & Education (FARE). The top 8 allergens—milk, eggs, fish, crustacean shellfish, tree nuts, peanuts, wheat and soybeans—were identified by the Food Allergen Labeling and Consumer Protection Act (FALCPA) of 2004.
Ashley Kohn, CEO and founder of Prevail Jerky, is one of the 32 million Americans who suffers from severe food allergies, along with her two young children. After being diagnosed with celiac disease in 2004, it prompted her to take a "deep dive into food" and take her health into her own hands.
"My allergies stem from soy, dairy, wheat, corn—the list is endless—so my husband Glen and I adopted a paleo lifestyle. It was really difficult for me to find a high-protein, low-sugar, low-sodium snack on the go," Kohn said.
An avid home chef, Glen started making homemade beef jerky for Kohn to bring on her work trips. "If I didn't bring it with me, I'd be stuck in the airport eating a hard-boiled egg and banana, and I thought, 'There's got to be something better than this.' I was really tired of having to settle for bland, boring food just because I had food allergies," she explained.
According to proprietary NielsenIQ data, jerky accounted for almost $2 billion of meat snack sales in the United States as of Oct. 1. That's almost half of all meat snack sales for 2022 ($4.49 billion) so far.
After exploring more than 100 different types of jerkies on the market and perfecting Glen's homemade creation, Prevail Jerky was born. It's a top 8 allergen-free jerky with all-natural and organic ingredients.
"We are offering a clean label, cherry wood smoked jerky with no additives, preservatives or natural smoke flavoring," Kohn explained of the product that carries paleo, gluten-free and keto certifications. "We sweeten [our jerky] with coconut sugar, which is lowest on the glycemic index, and keep the sodium low. It's full of flavor, from the natural, grass-fed, grass-finished beef from New Zealand with organic spices to the matcha tea, which is a functional ingredient."
Standing out from the pack
Unlike most jerky snacks on the market, which incorporate soy—a top 8 allergen that 1.5 million American adults are allergic to, according to a 2019 study (JAMA Netw Open. 2019;2[1]:e185630)—Prevail Jerky gets its unique balance of sweetness and saltiness from the coconut aminos used in place of soy.
"Coconut aminos is a soy sauce substitute in the paleo lifestyle, so it was the obvious choice," Kohn said. "We use coconut aminos in our umami flavor that gives it a great, sweet and savory vibe; we also add sesame oil and a little bit of orange juice."
While soy and wheat are the top allergens typically present in most meat snacks, consumers are more interested in clean-label ingredients and front-of-pack claims like "no artificial ingredients," "gluten free" and "organic," which are often included on these products, according to global ingredient supplier Ingredion. "In Ingredion's Atlas Global Consumer Insights Program (2021), we found that 71% of consumers would pay more for a current brand of any food reformulated with all natural ingredients," Karen Constanza, marketing manager of meat & meat alternatives at Ingredion, said.
For Kohn, "It's about having ingredients that are super clean, but really delicious and add flavor," such as matcha, cardamom and ginger. "The matcha that we have in all of our flavors adds this really cool flavor. It doesn't taste matcha-y. It adds a unique flavor profile that certainly gives the umami flavor a boost and all of the other flavors a unique flavor combination," she said. "We have a lot of different ingredients that help provide a lot of flavor, but also are really good for you."
Prevail Jerky currently offers four beef jerkies—original, umami, lemongrass and spicy—as well as a newly released turkey jerky made with free-range turkey that was unveiled at Natural Products Expo East 2022.
"We were trying to create something that was super healthy, but [which] also tastes delicious. That's really what it comes down to: Healthy food can be delicious. We realized there was nobody out there doing what we were doing, and we wanted people to prevail when it comes to eating, which is why we created the brand," Kohn said.
Heather Carter is the associate editor of Food & Beverage Insider at Informa Markets. She has worked in trade publishing for nearly a decade, covering a variety of topics, from tile to bedding. Reach her at [email protected].
Subscribe and receive the latest insights on the healthy food and beverage industry.
Join 30,000+ members. Yes, it's completely free.
You May Also Like
---