Upcycled ingredients: Where better-for-you meets better-for-the-planet
Upcycled ingredients: Where better-for-you meets better-for-the-planet
They say you can't make an omelet without breaking a few eggs, but what if there was a way to use those broken shells rather than throw them away?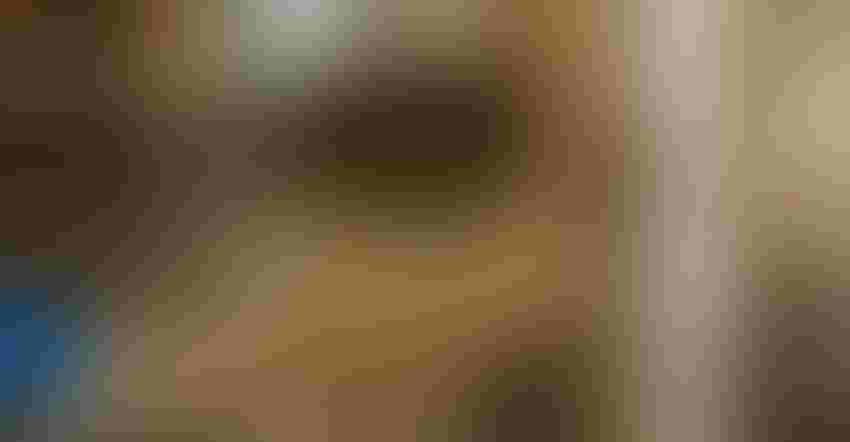 That's the type of question many food and beverage brands are trying to answer through the use of upcycled ingredients—how can byproducts from the food manufacturing process be utilized, rather than wasted?
Food waste is a massive problem in the U.S., where according to USDA, 30-40% of the food produced annually is wasted, and that's to say nothing of the once-overlooked byproducts that come with farming and harvesting—think straw, shells, plant parts and more. Consumers are not just asking but expecting brands to play their part in reducing that number.
Consumer concern
Consumers are, by and large, concerned about the environment and the food system's impact on it, and as a result show preference for foods made in sustainable ways. In one study, 76% of consumers said they would be "willing" or "absolutely willing" to try food made with upcycled ingredients if such products had a lower environmental impact (Foods. 2020;9[9]:1325).
In response to consumers being interested in upcycled ingredients but mostly unaware they even exist, the Upcycled Food Association (UFA) announced in April that it would be debuting the first certification mark for such ingredients later this year. Founded in 2019 by upcycled food companies themselves, UFA aims to "[build] a food system in which all food is elevated to its highest and best use."
Now, with major players such as Food Network and Whole Foods listing upcycled foods as part of their trends to watch for, consumer awareness may begin to catch up to interest. Future Market Insights reported the upcycled ingredient market was worth US$46.7 billion in 2019 and is expected to grow at a compound annual growth rate (CAGR) of 5% over the next decade.
Answering the call
As consumer interest increases, demand for food and beverage products manufactured with upcycled ingredients will as well.
RIND—which produces dried fruit snacks that include a fruit's usually discarded rind or peel—reported a 500% revenue increase in 2020, and anticipates a further 300% growth in 2021; the company raised more than $6 million in Series A funding this June.
"By crafting highly nutritious and functional snacks that help reduce food waste, we believe RIND has the potential to build a great platform that is well aligned to consumer preferences for healthy, sustainable snacks," said Jon Shulkin, fund manager for Valor Siren Ventures, one of RIND's major funders, in a statement.
Turning whole fruit into dried fruit snacks may seem an obvious way to upcycle an ingredient, but not all products are that straightforward.
Wheyward Spirit, launched by food scientist Emily Darchuk, is using the cheese byproduct whey to create an innovative craft spirit. Every pound of cheese produced results in about nine pounds of liquid whey, most of which is typically discarded; instead, Darchuk ferments it. The clear, 80-proof finished product is lactose-free (fermentation turns the lactose into alcohol) with notes of vanilla—"like if sake had a baby with vodka," is how one restaurateur described it.
While Darchuk is turning a byproduct into booze, ReGrained has been turning a byproduct from alcohol production into something new. Working with brewery partners, the snack brand utilizes the spent grain used to make beer once the sugar has been extracted for the brewing process. With the aid of a "patented thermo-mechanical process that [was] developed in partnership with the USDA," according to the brand's website, ReGrained turns that spent mix of fiber, protein and other nutrients into a usable ingredient it's dubbed SuperGrain+ that's suitable for use in bars, chips and puffed snacks, for example. SuperGrain+ contains more than three times the fiber of wheat flour and twice the protein of oats.
Besides brewing, another industry that naturally creates a surplus of byproduct that went overlooked for decades is chocolate production. Only about 30% of the cacao plant that is harvested goes into producing the finished chocolate product consumers are familiar with, but recently, brands have begun to utilize the other 70%. According to the UFA, 10 million metric tons of cacao fruit is wasted every year, and upcycling the ingredient can reduce carbon dioxide on the same scale as planting 3.5 billion trees per year.
Oded Brenner, founder of world-famous Max Brenner Chocolate, launched the brand Blue Stripes as a means of using the whole cacao plant. The entire shell, fruit and bean are used to produce everything from cacao waters and butters to bars, trail mixes and energy bites.
Barry Callebaut, a chocolate industry leader, introduced its new WholeFruit Chocolate in 2020, which the brand describes as a "punchy symphony of fresh fruitiness and deep chocolaty notes." Made from 100% cacao fruit and available in Bold (traditional) and Velvety (which includes the addition of milk) varieties, WholeFruit Chocolate contains 40% less sugar than most dark and milk chocolate, and around 90% more fiber and 25% more protein, making it not only better for the planet but for health-conscious consumers as well.
The way of the future
Increasingly, extra steps to improve the sustainability of food and beverage products have moved from an added benefit to the expected norm. Food recovery efforts which utilize ingredients which would otherwise be wasted are likely, according to the EPA, to be more effective in creating a better food system than many other methods, such as composting.
The nexus of better-for-you and better-for-the-planet should continue to make the use of upcycled ingredients appealing to consumers and brands alike. With the untapped potential of oft-discarded byproducts from beer, cheese and other large-scale manufacturing and processing beginning to be explored, preventing waste and producing better food and beverage may go hand in hand.
Subscribe and receive the latest insights on the healthy food and beverage industry.
Join 30,000+ members. Yes, it's completely free.
You May Also Like
---