Achieving clean label sugar reduction
Achieving clean label sugar reduction
As consumers seek natural alternatives to sugar, ingredients like stevia, monkfruit and others are leading the way.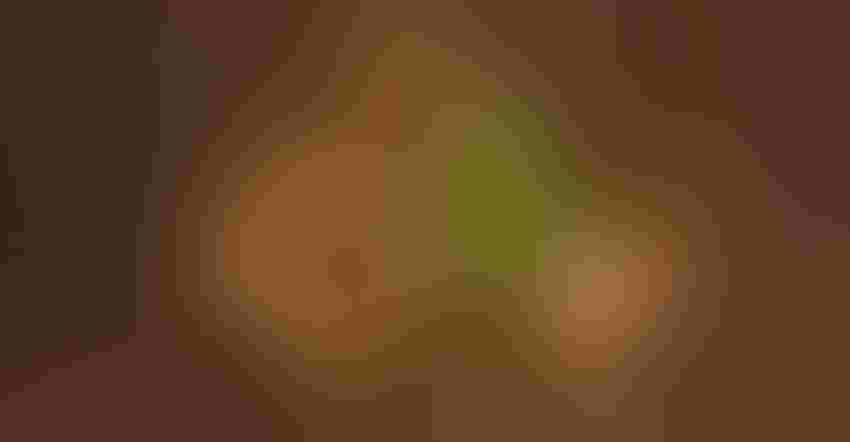 Taste and smell neuroscience is the future of flavor technology.
Flavor is not just the five basic tastes in the mouth, but also 80% of the smell in the nose. In addition, the body has a collection of touch sensations for temperature, pressure and pain. Professor Terry Acree at Cornell University has talked about "seeing the flavor", while Professor Charles Spence at the University of Oxford said, "Sound is the forgotten flavor sense." When talking about flavor, which is our reaction to foods, we really are talking about a multisensory experience from cross-modal integration of all five senses.
Thanks to rapid advances in neuroscience, all 40 taste receptors have been found in the past 20 years. Of the 40, 25 are for bitterness and they are called TAS2Rs (Taste Receptor 2). Only one receptor is for sweetness, made up of the proteins T1R2 and T1R3, which are heterodimers that have three zones: Venus Flytrap (VFT) on top and into the saliva, and Cysteine-Rich Domain (CRD) in the middle, which connects to the 7-TMD (7-Transmembrane Domain) on the bottom. Stevia steviol glycosides (SG) bind to both VFT. High-potency sweeteners (HPS) binding to different locations in the sweetness receptor could be one of the reasons that although they are all sweet, they taste different from each other.
If you want to take out sugar and claim "no artificial sweeteners" in the U.S., food brands have four major choices. Always start with the best-tasting stevia extracts (stevia). Second-generation stevia is all about rebaudioside A (RA), the predominant steviol glycoside; the higher the purity, the better the taste. It's non-caloric and found in nature, 200 times sweeter than sugar, and widely approved in more than 150 countries. Because of its sweetness, just 200 ppm can replace about 5% of sugar in beverages. Of the 40+ SGs, 11 are approved worldwide. Rebaudiosides A, B, C, D and M are of the highest commercial value.
Before addressing third-generation stevia, I must address the three problems that all HPS have, including stevia. The first problem is the temporal profile or sweetness time-intensity curve. The second problem is sweetness and bitterness intensity and concentration plot. The third and final problem is the non-sweet attributes.
Third-generation stevia (blends of RABCDM) are designed to minimize these problems. RM is the biggest SG, the sweetest and the least bitter. Thus, blends with RM will be sweeter and can be used at higher volume.
It is also possible to make RM without leaves by either fermentation (starting with glucose) or bioconversion (start with RA). The taste differences in RM95 from different suppliers are likely due the 5% "impurities" and not RM itself. The more RA and RD, the worse the taste; the more RM, the better the taste. RM by fermentation is labeled as "Rebaudioside M," while that made by bioconversion is labeled as "stevia leaf Reb M." RM from leaves is the cleaner label "stevia extract." All three types of RM have co-existed since 2018.
The second-best choice for natural sweetener after stevia is monk fruit extracts (monk fruit), which is currently only grown in China. The best-tasting among the monk fruit options is Mogroside-V. It's more expansive and weaker than stevia, but 150 ppm can replace about 2% sugar equivalence (SE). It's best used by stacking with stevia; 300 ppm of the best-tasting stevia plus 150 ppm of the best-tasting Mogroside-V 55% will deliver about 9% SE.
We can make stevia and monk fruit taste more like sugar if they are further stacked with a non/low-caloric sweetener. In the U.S., the best two are erythritol and allulose. Stevia and monk fruit in the example above deliver about 9% SE, and stacking with 1.5% erythritol or allulose adds another 1% SE.
Sweetness modulator is a cottage industry that grew up with stevia. Stevia and sugar can be made sweeter in nine ways. Most of the sweetness modulators are to fix the stevia temporal profile—that is, shorten onset, increase peak and reduce linger. For the first two, the most important is a collection of modulators called flavorings with modifying properties (FMP). However, the use of multiple FMPs in a food or beverage formulation is not permitted per the Flavor Extract Manufacturers Association (FEMA).
Brands have three other avenues to make things sweeter: congruent flavors, bitterness blockers and positive allosteric modulator (PAM). Congruent flavors are sweet smell via smell-taste cross-modal correspondence. Bitterness blockers reduce bitterness; thus, the perceived sweetness goes up via mixture suppression. PAM are tasteless compounds that bind to the sweetness receptor next to stevia and sugar in the VFT, making them sweeter. All are found in nature and labeled as natural flavor. Sweetness linger is the last problem we can solve with osmolytes.
It is possible to reduce sugar in formulations with alternative sweeteners such as stevia, monk fruit, erythritol and allulose. These can be optimized using natural sweetness modulators such as flavorings and modifying properties (FMP -- food ingredients that are tasteless but make other desirable flavors like sweetness stronger and undesirable ones like bitterness weaker), congruent flavor, bitterness blockers and positive allosteric modulator (PAM—tasteless compounds that bind to the allosteric sites on the taste receptors, positively enhancing the detection and perception of the basic tastes). These have been made possible because of recent advances in neuroscience and flavor ingredient technology.
Taste and smell neuroscience is the future of flavor technology.
Learn more about natural sweeteners from Alex Woo during the "The Shift from Sugar to Natural Sweeteners" session on Saturday, Oct. 19 at 8:30am, at SupplySide West in Las Vegas.
Alex Woo, Ph.D., is the founder and CEO of W2O, a food technology firm. He specializes in creating good food with niche expertise in contemporary taste and smell neuroscience and state of art clean label plant-based sweeteners and flavors. Woo is also on the science advisory board for a biosensor startup and a marine protein startup near Silicon Valley. Prior to that, Woo had held various R&D leadership positions in companies including PepsiCo, Starbucks Corp., and Wrigley Co. He led technical teams to achieve business results. Woo holds a doctorate in food science from the University of Wisconsin-Madison.
Subscribe and receive the latest insights on the healthy food and beverage industry.
Join 30,000+ members. Yes, it's completely free.
You May Also Like
---