Crowded market forcing new innovations in nutrition bars
Crowded market forcing new innovations in nutrition bars
A crowded nutrition bars market is forcing brands to get creative with their ingredients and finished products.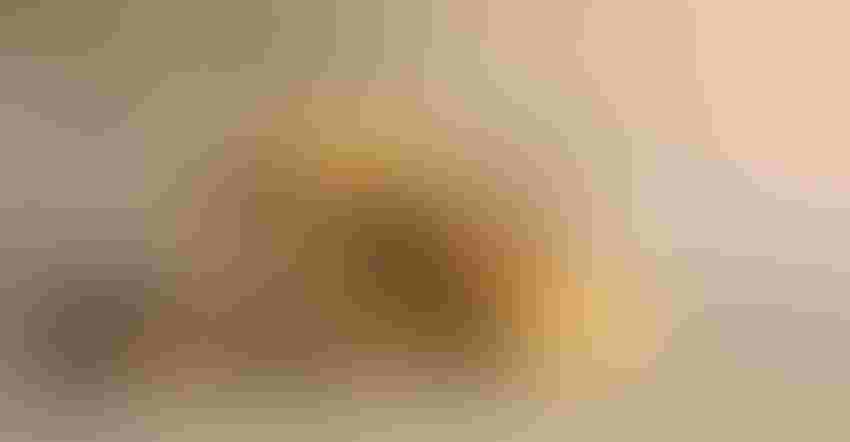 In today's on-the-go, fast-paced world, quick, convenient and portable snacks are king. And with today's consumers more health-conscious than ever, those convenient snacks need to provide the right kind of nourishment. It should come as little surprise, then, that the global market for wellness bars continues to thrive.
According to data from SPINS, the U.S. wellness bar market was worth nearly US$2 billion in 2017, growing 8.9 percent over the previous year. As the market continues to expand, it is becoming more crowded.
"Despite the high numbers of new products launched every year, nutritional bars are essentially a mature category," said Chris Schmidt, bars, snacks and cereal team lead at DuPont Nutrition & Health.
Because of this, brands are being forced to differentiate themselves with new ingredients, benefits and products to ensure they acquire and retain their share of the market. While this certainly creates a challenge for the industry, it also represents an opportunity to formulate new and exciting products for an ever-growing, increasingly educated consumer base.
"To stand out in this crowded field, brands first need to understand who is buying bar products, how they perceive different product categories and why they consume bars," said Pam Stauffer, global marketing programs manager, Cargill. "Clearly, convenience is paramount, but consumers also expect bars to be made with simple ingredients, deliver nutritional benefits and taste great. The segment has evolved from its granola and cereal bar roots to offer consumers products that offer energy, protein and fiber, backed by a dizzying array of health claims—packaged and marketed with a hip vibe that speaks to shoppers' lifestyles and values."
Even within the most tried-and-true markets, innovation is key. Protein remains the top ingredient in the wellness bar category; according to Mordor Intelligence, the global protein bar market was valued at $837 million in 2016 and expected to grow at a 3.9 percent compound annual growth rate (CAGR) through 2023. But a category once dominated by whey and soy has expanded in recent years to include all kinds of animal- and plant-based proteins to ensure there is an option for every kind of consumer.
"Today, plant proteins such as pea, beans and lentils are gaining traction," Stauffer said. "These newer proteins fit many of today's biggest product development trends: non-GMO [genetically modified organism], organic, sustainable, vegan, gluten-free, soy-free, label friendly and more." She cited PURIS pea protein, which is made from a proprietary blend of pea seed "specially selected to minimize the off-flavors normally attributed to pulses."
Another surprising source of protein: pumpkin seed. Winner of the 2017 SupplySide West CPG Editor's Choice Award in the bars category, Health Warrior's pumpkin seed bars provide 8 g of protein per bar using only pumpkin seeds; the only other ingredients in the bars are honey and spices.
While plant-based proteins are on the rise, animal proteins are also being delivered in new and exciting forms in the nutritional bars market.
"The meat snack category has and will continue to see impressive growth, according to Datamonitor," said Stephanie Lynch, vice president of sales, marketing and technology, International Dehydrated Foods Inc. (IDF). "However, consumers want something other than jerky-style meat snacks, and this desire has led to the introduction of meat bars, which are a convenient way to deliver protein and other nutritional benefits."
Brands such as Country Archer, DNX, EPIC and Krave have all introduced meat bars, utilizing grass-fed beef, poultry and even fish to provide high sources of on-the-go protein. IDF has introduced CHiCKPRO Chicken Protein Powder and Hydrolyzed CHiKPRO Broth Protein Isolate Powder (which includes collagen as well); the ingredient is currently being used in one bar on the market, and they provide recipes online for consumers to make their own bars at home as well.
While protein still rules, it's hardly the only ingredient continuing to trend up in the nutritional bar space.
"If there's one thing we as Americans don't get enough of, it's fiber," said Barrett Jacques, president, MinusCAL. The data back this up; according to FDA, most Americans don't get the recommended daily amount of fiber.
Fiber can come from many sources, and within the nutritional bars market, it does. However, finding the right source can be a challenge.
"Bars offer a portable way for consumers to get that fiber, but many of the fiber sources used in bar formulation may impact flavor," Stauffer said. "Cargill's Oliggo-Fiber chicory root fiber won't affect the taste or texture of the final product, plus it fits with today's clean label trends."
MinusCAL uses tapioca prebiotic fiber—the first ingredient listed on their packaging, providing 11 to 12 g of fiber per bar, depending on the variety.
At Carolina Innovative Food Ingredients (CIFI), the preferred choice is sweet potato. "Dried sweet potato ingredients include soluble and insoluble fiber—both of which are important to support healthy digestion," said Paul Verderber, vice president of sales, CIFI. "These ingredients offer formulators an opportunity to increase the fiber content of their bars using a vegetable that consumers already frequently enjoy."
Verderber also acknowledged sweet potato can help with another trend: sugar reduction or replacement. According to a recent International Food Information Council (IFIC) study, 77 percent of respondents were trying to limit or avoid sugar, and brands are taking note.
"Sugar reduction is one of the most critical industry-wide trends, and it's very pertinent to bars," Verderber said. "Consumers use bars to meet their health and wellness objectives and will likely avoid bars with sugar content that they deem too high."
He specifically noted CIFI's Carolina Sweet potato-based sweetener. "[It is] an innovative, clean label solution for those seeking to reduce or displace sugar in bars. It also has great mineral content, making it especially beneficial for a healthy lifestyle. Carolina Sweet contributes natural sweetness, significant [nutrition] and ingredient binding—think of it as a natural sweetener, with extra benefits."
Stevia is another common sugar replacement utilized by many brands.
"Options like Cargill's ViaTech stevia leaf extract offer plenty of advantages, including favorable consumer perceptions, which is one reason why year-over-year unit sales for performance nutrition bars containing stevia are up 66 percent," Stauffer said.
Another option for sugar replacement is sugar alcohols, such as erythritol. However, as consumers continue to look for not only natural, but simple and easy-to-pronounce, ingredients, erythritol may go out of style.
"A lot of nutrition bars, even those touted as better-for-you snacks, have quite a lot of sugar," Schmidt said. "Brands in the performance bar space have tackled this with sugar alcohols like erythritol, but those have terrible perceived naturalness scores (our recent consumer survey showed just 7 percent of U.S. consumers believe erythritol is a 'natural' ingredient) that will limit their use."
Replacing sugar's sweetening properties isn't the only challenge, however. Sugar also acts as a binder and stabilizer, forcing brands to find new, better-for-you ingredients to play those same roles. Verderber noted that CIFI's Carolina Sweet potato-based sweetener helps with ingredient binding. Other suppliers are also getting creative in replacing those qualities of sugar.
"In our bar pilot plant in St. Louis, we are leveraging our broad texturants portfolio—including alginates and pectin—to replace sugar's bulk and stabilizing effects," Schmidt said.
As more brands produce bars high in protein and fiber and low in sugar, even more differentiation is required to stand out among the rest. This has led to the formulation of other novel ingredients to get consumers the most health value from their on-the-go snacks.
MinusCAL bars include a proprietary blend of fermented tea extract called Choleve (from Nashai Biotech). Originally investigated for its cholesterol-reducing properties, clinical trials also indicated that it could effectively cause weight loss by blocking the absorption of some fats (Maron D. et al. "Cholesterol-Lowering Effect of a Theaflavin-Enriched Green Tea Extract." Arch Intern Med 2003;163:1448-1453).
"We [thought], we could put this ingredient in food products because nobody is doing that and sell it as a consumable product that has this effect of blocking some of the absorption of fat," Jacques said. After both market research and their own intuition and reading of the not-so-proverbial tea leaves, they settled on bars as the most sensible way to do that.
"Snack bars are trending, people love them, the market has been growing over the last 10 years, Jacques explained. "That gave us a good bit of confidence that bars would do well."
That process—finding out what consumers are looking for and capitalizing on it—is hardly a novel one, but it is important when carving out a space in the market. Schmidt explained how one of the larger nutritional bar brands—KIND—did the same with their products.
After a 2010 survey of more than 1,000 bar consumers, Schmidt said the results were clear. "Rough surface texture, nutty flavors and roasted and sweet flavors were major drivers of liking," he explained. "While at the time of the study, that was whitespace, brands such as KIND have since moved in and profited handsomely, and Euromonitor International expected fruit and nut bars to continue to strongly outperform overall snack bars in the next five years."
That expectation became a reality; according to Euromonitor International, fruit and nut bars grew at a CAGR of 15.2 percent from 2013 to 2018, compared to a CAGR of 4.9 percent for the snack bar category as a whole.
Instead of capitalizing on what consumers want, brands can capitalize on what they don't want or can't have. Blake's Seed-Based are bars made from, unsurprisingly, seeds—a combination of pumpkin, sunflower, flax and others—while notably leaving out any kind of nuts. In fact, Blake's Seed-Based bars contain none of the top eight allergens, including gluten, peanut, tree nuts, soy, milk and egg.
"Allergen-free positioning is still niche, but has seen some growth," Schmidt said. "[Despite only about one-in-10 U.S. consumers having a food allergy], the allergen-free tag has the potential to evolve into a sort of next-level clean-label identity. If you look at a brand like Blake's Seed-Based, it formulates for the niche, but its marketing is much more inclusive. It's aiming to be an allergen-free brand that can be enjoyed by all clean label seekers."
Sometimes, it doesn't even take surveys or independent market research to identify a trend; it simply requires a look at sales data. The probiotic category was valued by Mordor Intelligence at $46.5 billion in 2017 and growing at an expected CAGR of 7.5 percent through 2023. Prebiotics, the "fertilizer" of sorts that feeds probiotics in the gut, is also a category on the rise, growing 130.4 percent in 2017 to $41.4 million and expected to reach a whopping $3.98 billion by 2020, according to Nutrition Business Journal data. It should come as no surprise, then, that prebiotics and probiotics are making their way into bars.
According to Schmidt, Innova Market Insights data showed probiotic launches in the cereal and energy bars and sports bars categories more than tripled from 2016 to 2018. One such bar is Nestle's goodbe brand, which contains yogurt and 1 billion colony forming units (CFU) of probiotics. Goodbelly Probiotics and Welo also boast probiotic bars, while truth bar combines both prebiotics and probiotics—often referred to as synbiotics—in their bars.
One more "ingredient" finding its way into the nutritional bars market (as well as others): altruism.
Schmidt points to three brands adding social impact into their products: This Bar Saves Lives, EM+PACT and ReGrained. This Bar Saves Lives puts its impact directly into the name; for every bar it sells, it donates food packets full of vitamins and minerals to a hungry child in need. EM+PACT, a protein bar marketed toward women, not only creates bars packed with natural and nutritious ingredients ranging from flax seed and tart cherry to prebiotics and probiotics, it also partners with female empowerment charities. ReGrained tackles the issue of food waste by producing its products from upcycled beer byproducts, turning an ingredient that was once disposed of into something nutritious and delicious.
The way today's consumer base is trending—more active, more health-conscious, more on-the-go—it only makes sense that the nutritional bars market would thrive.
"Bars are an on-the-go type of food," Jacques noted. "People are cooking less, they're not in their homes as much, they're on-the-go more. They're more willing to buy a bar than food they can go home and cook."
But to stand out within a thriving market, brands are being forced to innovate. Whether that means introducing new ingredients like chicken protein and Choleve or taking established ingredients like prebiotics and probiotics and presenting them in new and exciting forms, innovation, as always, is key.
Subscribe and receive the latest insights on the healthy food and beverage industry.
Join 30,000+ members. Yes, it's completely free.
You May Also Like
---