Coca-Cola among CPG brands suspending activities in Russia
Coca-Cola among CPG brands suspending activities in Russia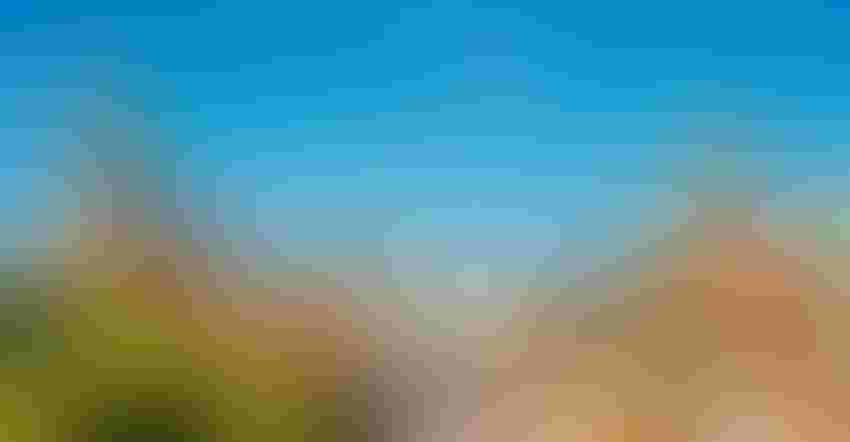 The Coca-Cola Co. and PepsiCo Inc. are among the American-based food and beverage companies that have decided to suspend certain activities in Russia amid a war in Ukraine and growing humanitarian crisis in Europe.
PepsiCo has suspended sales of Pepsi-Cola and its global beverage brands in Russia, including 7Up and Mirinda. In a March 8 email to associates, PepsiCo CEO Ramon Laguarta disclosed the company also would be suspending capital investments, as well as all advertising and promotional activities in a country where it has been operating for 60 years.
Russia is an important emerging market for PepsiCo. In its annual report, PepsiCo said its largest operations are in the United States, Mexico, Russia, Canada, China, the United Kingdom and South Africa.
PepsiCo's beverage unit volume in Europe in 2021 increased 8%, reflecting, in part, double-digit growth in three countries, including Russia. And Mexico, Russia, Canada, China, the United Kingdom and South Africa—collectively—comprised about 23% of PepsiCo's consolidated net revenue in 2021, according to its annual report.
Laguarta said PepsiCo would continue to offer other products in Russia, including such "daily essentials" as baby formula, baby food and milk. "By continuing to operate, we will also continue to support the livelihoods of our 20,000 Russian associates and the 40,000 Russian agricultural workers in our supply chain as they face significant challenges and uncertainty ahead," he said.
PepsiCo also suspended operations in Ukraine to allow its associates and their families to seek safety, and the company's crisis teams continue to closely monitor developments in the region, he added.
At least 2.5 million people in Ukraine have fled Ukraine to countries across Europe, and at least 2 million have been internally displaced within Ukraine, The New York Times reported Monday.
Ukraine "is being decimated before the eyes of the world," United Nations Secretary-General António Guterres said in March 14 remarks to the press. "The impact on civilians is reaching terrifying proportions. Countless innocent people–including women and children–have been killed. After being hit by Russian forces, roads, airports and schools lie in ruins."
Meanwhile, several companies including Coca-Cola and McDonald's, have received threats from Russian prosecutors, according to The Wall Street Journal. The Journal reported prosecutors have threatened to arrest corporate leaders in Russia who criticize the government or to seize assets of companies that withdraw from the country.
"Our hearts are with the people who are enduring unconscionable effects from these tragic events in Ukraine," Coco-Cola stated last week in a statement, announcing it was suspending its business in Russia. "We will continue to monitor and assess the situation as circumstances evolve."
On March 11, Cargill announced it would stop its investment in Russia yet continue to operate its critical food and feed facilities in the country.
"Food is a basic human right and should never be used as a weapon," the company proclaimed in a statement. "This region plays a significant role in our global food system and is a critical source for key ingredients in basic staples like bread, infant formula and cereal."
Cargill added it was boosting support of its colleagues and humanitarian efforts in the region through several organizations, including the World Food Programme, and it would direct profits to those humanitarian efforts.
General Mills, which has a joint venture with Nestlé called Cereal Partners Worldwide (CPW), is suspending capital investments of its CPW business in Russia and stopping its advertising there. CPW sales in Russia comprise less than 1% of General Mills' total sales, the company said.
Last week, U.S.-based restauranters announced they also were suspending operations in Russia, including McDonald's and Yum! Brands, which operates Taco Bell, KFC and Pizza Hut restaurants.
"At this juncture, it's impossible to predict when we might be able to reopen our restaurants in Russia," McDonald's CEO Chris Kempczinski wrote last week in an email to employees and franchisees. "We are experiencing disruptions to our supply chain along with other operational impacts. We will also closely monitor the humanitarian situation."
McDonald's, which employs 62,000 people in Russia and operates in 850 communities in the country, said it would continue to pay its employees their salaries. Russia and Ukraine combined represent about 2% of the company's systemwide sales and less than 3% of its operating income, according to McDonald's.
With restaurants closed in Russia, some people in the country are trying to sell McDonald's menu items online at exorbitant prices, Business Insider reported, citing multiple listings on Avito, a Russian classified-ads website. The publication said one Moscow-based seller advertised a Big Mac for the equivalent of roughly $36. A Big Mac costs $3.99, according to the website Fast Food Menu Prices.
On March 8, Yum! Brands revealed it was suspending operations of KFC company-owned restaurants in Russia and completing an agreement to suspend all Pizza Hut restaurant operations in Russia, in partnership with its master franchisee.
Yum! Brands noted its humanitarian efforts include a $1 million donation to the Red Cross, activating a relief fund to support franchise employees in Ukraine, and matching donations from employees to several charities providing relief in Ukraine. And franchisees in the surrounding regions are providing food to refugees, according to Yum! Brands.
"As always, we remain focused on the safety of our people in the region and will continue to support our teams in Ukraine while evaluating the ways Yum! Brands can make a positive impact in the region," the company added.
Subscribe and receive the latest insights on the healthy food and beverage industry.
Join 30,000+ members. Yes, it's completely free.
You May Also Like
---