Is your plant-based beverage missing the mark?
Is your plant-based beverage missing the mark?
There is no one-size-fits all solution when it comes to plant-based products, but finding the right balance between flavors, maskers and sweeteners will result in a better tasting product.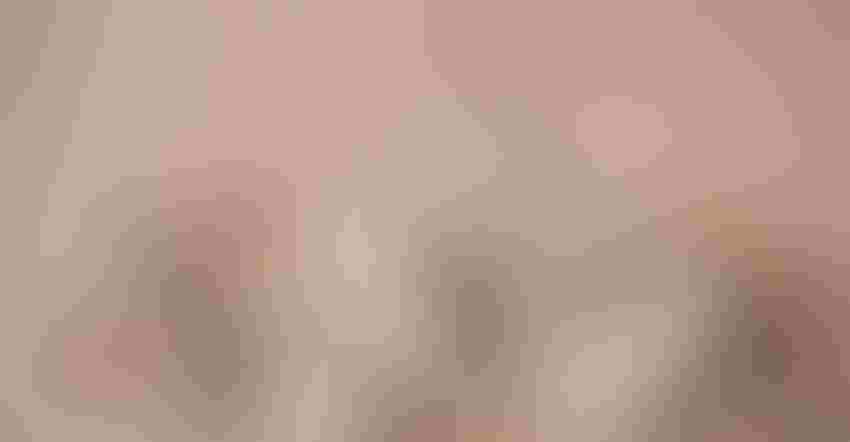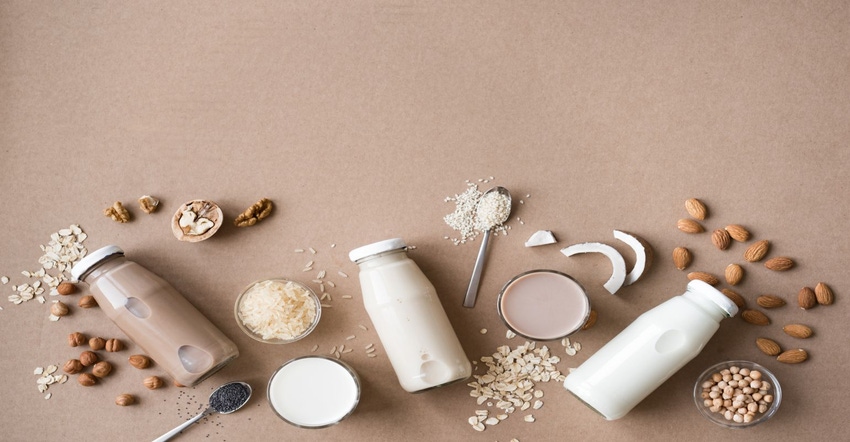 Industry experts agree that plant-based innovation will continue to be a top trend in 2020. For the beverage industry, plant-based is typically associated with dairy alternative milks and protein beverages. While many of these products use similar ingredients such as oat, almond, pea, brown rice, etc., their taste and texture can be drastically different. A product has the best chance of surviving in the competitive marketplace if it is smooth, creamy, and, most importantly, tastes great.
Developing plant-based beverages is extremely complex, and some products on the market aren't meeting consumer expectations. The following are common issues with plant-based beverages and how to address them.
Off-notes of plant-based ingredients. Screening plant-based ingredients from multiple suppliers increases your chances of finding a cleaner tasting ingredient to use in your formula. Still, most plant-based ingredients come with flavor challenges, such as tasting cardboard-like, bitter, metallic, green or astringent. There is no one-size-fits all solution when it comes to plant-based products, but finding the right balance between flavors, maskers and sweeteners will result in a better tasting product.
Flavorists can disguise off-notes and make the product more reminiscent of its dairy counterpart by incorporating supplementary fresh dairy flavors and masking ingredients. Flavorings with modulating properties (FMPs) are a great tool for masking off-notes, but they might result in unwanted muting or enhancing of flavors. Depending on how the ingredients in the beverage matrix function together, sometimes the answer includes an ingredient swap in the base or a blend of modulators with a unique (and often surprising) flavor compound, extract, or spice that can create an extremely effective finished product.
Sweetener system tastes off. Sugar and artificial sweeteners like acesulfame K (Ace-K) and sucralose are great options for adding sweetness and masking off-notes of some plant-based ingredients. However, most consumers are limiting sugar in their diet and more than half are avoiding artificial sweeteners, so brands are exploring other options to add sweetness like stevia, monk fruit, sugar alcohols, and more novel carbohydrates such as allulose.
Choosing the right sweetener system for your product can be tricky because they all have different sweetness profiles and many natural sweeteners have off-notes at higher usage levels that can make a product taste worse instead of better. The good news is demand for no- and low-sugar products has resulted in a plethora of sweetener options and advancements in technology, including ingredients that enable higher levels of sweetness with fewer lingering off-notes. When developing your sweetener system, allow time to try a variety of different ingredients, levels and combinations. A skilled product developer can determine the best sweetener system and (if applicable) FMP combination that will achieve a similar overall sweetness intensity to sugar without the off-notes.
Texture is gritty, chalky or viscous. Unpleasant mouthfeel is one of the biggest complaints consumers have about plant-based beverages and there are several ways to address it. Factors that will impact the texture of your product include the type of plant-based ingredient (oat, pea, brown rice, etc.), source (typically a flour, paste or concentrate for dairy alternatives or isolate, hydrolysate, or concentrate/isolate for proteins) and processing conditions.
Common tools for improving texture include flavors that create the perception of creaminess and fat sources (e.g. coconut cream, sunflower oil). While these can tools can significantly improve a product, finding the right ingredient source, level and combination of raw materials along with the multitude of processing variables will also greatly improve the chances of delivering a consumer preferred texture (even if that means adding time to your development plan). If the texture is gritty after processing, developers might be inclined to throw out a perfectly good ingredient instead of changing processing variables which can affect time, quality and cost. During processing, the order of addition, water temperature, agitation type, hydration time and homogenizer pressures are all critical elements to delivering a smooth, non-gritty texture.
Separation gives consumers anxiety. Creating an optimal stabilization system is one of the biggest challenges developers face when working with plant-based ingredients. Dairy-alternative milks and plant-based proteins can contain particles that separate out of the beverage, negatively impacting appearance and creating an undesirable sediment layer at the bottom of the container.
Beverage stabilizers, such as carrageenan, xanthan gum, pectin and gum arabic can improve product stability by preventing larger particles like proteins and fats from interacting, forming larger particles and, eventually, separating out of your beverage system. Mineral carbonates, phosphates, and citrates can be used as buffers to stabilize pH and prevent proteins from settling out. After a solid formula is established, a plant trial is successful and you're ready for production start-up, be sure to continue long-term stability testing to make sure the product remains stable throughout its shelf life.
The dairy alternative market is extremely competitive and while novel ingredients, flavors and claims can make a product stand out, quality is key for success. Developing dairy alternatives and plant-based protein products that meet taste, texture, and cost expectations requires a skilled team or partner that can anticipate and respond to the challenges that often occur.
Reach out to continue the conversation about plant-based beverage development. Feel free to email [email protected].
Subscribe and receive the latest insights on the healthy food and beverage industry.
Join 30,000+ members. Yes, it's completely free.
You May Also Like
---