Promoting liquid nutrition: Healthier beverages
Promoting liquid nutrition: Healthier beverages
Nutrient-dense, sugar-sparse drinks have opportunity to see success in the children's health market as parents try to improve kids' diets.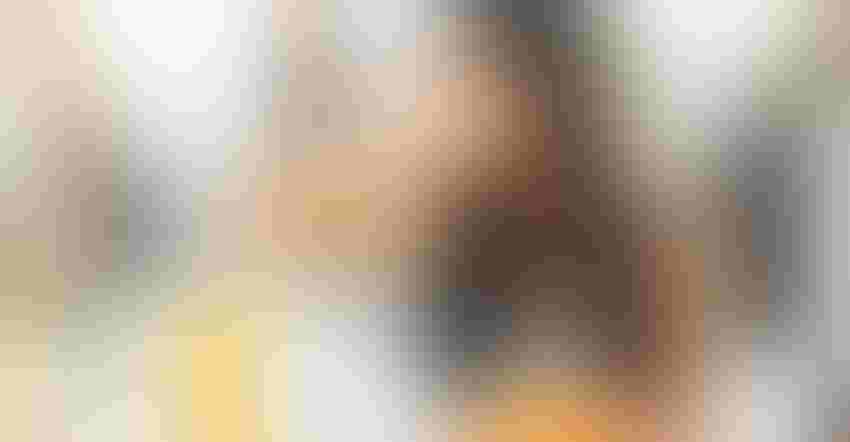 Non-alcoholic beverage producers face challenging and uncertain times ahead in the U.S., at least when considering the prospects for major refreshment brands. American consumers demonstrate a growing sensitivity to sugar consumption and overall ingredient content, with many Americans preferring to avoid artificial sweeteners as a sugar-reduction solution, according to Euromonitor International's Lifestyles Survey. Bottled water remains the single largest area of consumption growth in U.S. packaged beverages, according to Euromonitor International. While premium water brands have outperformed in recent years, a large percentage of this new retail water volume still flows to relatively low-value commoditized packaged brands and private label alternatives.
Packaged beverage consumption extends to several potential occasions beyond simple refreshment or caffeinated energy. Americans demand not only healthier options, but drinks that have a positive impact on their broader health. Consumers are likely to reach for natural, functional, flavorful and plant-based liquid beverages as part of a wider nutrition and wellness routine.
The rising phenomenon of pill fatigue in over-the-counter (OTC) medication is pushing Americans toward alternative delivery formats for vitamins and supplements, including gummies, snacks, tonics and ready-to-drink (RTD) beverages. A dedicated group of consumers seek liquid beverage options high in plant-based protein, carbohydrates and alternative energy sources to support sports and gym activities, or supplement meals. Even the social adult beverage is taking a more mindful, health-focused positioning.  
Creating a natural, fresh meal-replacement drink
One shelf space to watch will be fresh, natural meal-replacement and nutrition supplementation drinks. In the U.S., meal replacement in all formats reached US$2.5 billion in sales in 2019 with another $1 billion from RTD sports protein beverages and $1.2 billion from supplement nutrition drinks. The space has historically been dominated by shelf-stable, highly processed products with a pharmaceutical positioning. Consumers motivated to pursue ketogenic, high-protein diets yet wary of artificial, unfamiliar ingredients is creating a fresh wave of innovation in natural, everyday nutritive drinks.
Brands like Soylent have enjoyed considerable success in recent years, gaining mainstream appeal and winning Walmart distribution in 2019. Ample is a U.S. brand producing a meal replacement powder packaged in a polyethylene terephthalate (PET) plastic bottle and focused on simplicity and transparency with ingredients, including whey protein, coconut oil, whole-grain oat powder, chicory root fiber and pea protein.
While plant-based proteins are all the rage, premium dairy milk products also play a role in boosting the fresh, perishable appeal of meal replacement beverages. Coca-Cola, the largest player in global beverages, entered the category with the launch of a Nutrition Plan meal-replacement shake in 2019 by the company's Fairlife premium dairy brand. This is in addition to the brand's successful Fairlife Core Power high-protein milkshakes with a direct sports RTD protein positioning.
Big, functional brands in small sizes
A more nutritious approach to beverage consumption can also mean downsizing the package format and occasion, particularly in high-sugar categories. A resurgence of the 2- to 3-ounce shot and tonic format in supplements and beverages, which was first popularized in the U.S. by energy shots a decade ago, may boost fruit juice production; innovation in herbal and botanical supplement shots continues to thrive. 
Potent juice-based shots can link plant-based ingredients to clear functional benefits like digestion, energy, skin health or immune system protection while minimizing the sugar and calories associated with larger RTD juice formats. Ingredients like ginger, apple cider vinegar, cayenne and turmeric as well as traditional adaptogens can be mixed with shot servings of juice for maximum appeal. Collagen and CBD oil are on-trend functional ingredients in the U.S. wellness space, and small liquid shots can be a popular, palatable delivery format for both.
A better children's beverage
One area of the beverage shelf ripe for reinvention is the children's drinks category, as brands reposition and innovate to meet the needs of Millennial parents. U.S. juice drinks (0 to 24% juice content) have declined almost 14% over the last decade, according to Euromonitor International, with major brands struggling to retain their place in school lunch boxes and justify a continuing place in refrigerators at home. 
Fixing children's beverages means lower sugar content in bottled fruit juices and juice pouches, but with minimal use of artificial sweeteners. Brands will seek to replicate the behaviors of Millennial parents, who are more likely to dilute 100% juice in the home with water before serving. The opportunity lies in packaged fruit-flavored waters and lighter, less-sweet juice formulations with kid-friendly branding. Brands like Hapi and Bossi Drinks (mixing fruit juice and herbal tea) are leading the way in exploring new refreshment formats. On the nutrition end of the spectrum, Good Karma (flax milk) and Ripple (pulse-based milk) both produce product lines positioned for younger consumers, while Orgain Organics markets one of the few natural nutrition shakes positioned for children, containing both organic dairy and whey-based protein in addition to vitamins and 10 fruits and vegetables.
Mixing function and fun in adult refreshments
Another recent finding from U.S. and European consumers is the desire among younger age segments to moderate and reduce alcohol consumption. Consumers seek a more considered, mindful approach to drinking both inside and outside the home, particularly when looking for lighter yet sophisticated adult beverage options on the menu at bars and restaurants.
This shift creates interesting crossover opportunities: Several kombucha producers are deciding to ferment all the way to alcohol by volume (ABV) levels, resembling beer and creating hard kombucha. As with standard kombucha, health claims tend to center around probiotics, though antioxidants, B vitamins and other health benefits are often mentioned. Generally, the positioning is simply a healthier alternative to other alcoholic drinks, especially beer, given the similar fizz, ABV and packaging. Kyla Hard Kombucha, for example, is described as having "buzz with benefits," while Kombrewcha offers "a better adult beverage that fits into a balanced, active and social lifestyle."
Larger brewers have also placed a recent focus on kickstarting the low- or no-alcohol beer category in the U.S., with a growing number of craft producers prioritizing lower alcohol or zero alcohol launches. Tea brands such as Owl's Brew and Tiesta Tea have begun to experiment with beer-tea hybrid drinks, mixing herbal tea blends with light, low-alcohol brews, focusing on cleaner, identifiable ingredients and responsible enjoyment. In addition, nitro coffee and other fermented options can all play a role in diversifying the adult drinks menu.
What beverage producers should know
The map of occasions that can be addressed through liquid beverages is expanding as consumers move beyond pills and capsules to satisfy their nutritional needs and reach for fresh, natural liquid alternatives. While plant-based formulations have enjoyed the most success in recent years, value-added dairy can also maintain a key role through a focus on transparent quality, lactose-free formulations and sugar reduction in flavored varieties.
In all instances, freshness must be communicated through identifiable ingredients, content on packaging and through merchandising. Particularly in nutrition supplement drinks and meal-replacement beverages, brands must shed the pharmaceutical image in store, seeking merchandising in the chilled set adjacent to similarly nutritious foods.
Finally, while no magic bullet solves sugar reduction, the evidence across the U.S. food and beverage landscape suggests consumers are embracing less sweet, more ambitious flavor profiles without as much need for high-intensity artificial sweeteners. Brands should embrace diluted fruit juices and fruit-flavored waters that appeal to Millennial parents to help revive the children's beverage category.
Howard Telford is head of soft drinks at Euromonitor International.
Subscribe and receive the latest insights on the healthy food and beverage industry.
Join 30,000+ members. Yes, it's completely free.
You May Also Like
---