Sustainability top of mind for beverage consumers
Sustainability top of mind for beverage consumers
Healthy beverage consumers want their drinks to be packaged in sustainable and non-plastic containers.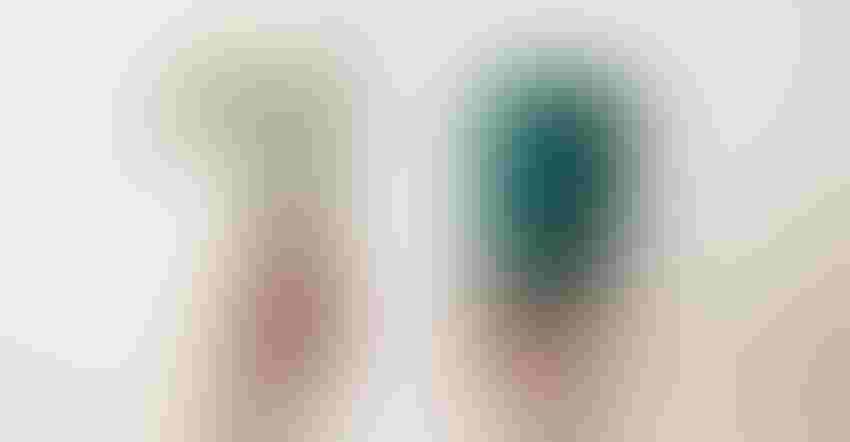 The popularity of functional beverages represents a growing trend of consumers wanting to enjoy drinks that are good for them and help quench their thirst. This demand provides a unique marketing opportunity for brands to create and promote a product with dual benefits and appeal. 
Brands such as Vital Proteins are doing this well, tapping into the hydration benefits of their products as a key marketing angle. Vital Proteins' Collagen Water contains collagen peptides as an added ingredient and compliments its existing range of powdered products with five flavors. The brand taps into other health and well-being demands from consumers—notably the preference for gluten- and dairy-free items that also contain no artificial colors, flavors or sweeteners.
Sustainability
Sustainability is a key driver in the functional beverage industry, and the eco-friendliness of products is a particularly attractive branding point for manufacturers looking to target conscientious consumers. Suppliers are meeting this challenge by scaling existing operations and evaluating the safety and sustainability of products and processes. This is appealing for consumers who have become invested in the products they buy, targeting both "head and heart."
Among global online consumers, 81% of responders said they feel strongly that companies should help improve the environment, according to Nielsen's 2018 Global Sustainability Report. The desire for brands to implement programs that improve the environment is strongest in India (97%), Colombia (96%) and Mexico (95%).
And when it comes to packaging, the increased consumer focus on waste and the use of plastic in food products has become a focal point for brands to use in their marketing. The wide-ranging changes the functional beverage industry needs to implement to meet consumer demands is demonstrated in a 2018 survey by EcoFocus Worldwide and commissioned by Evergreen Packaging. 76% grocery shoppers in 2018 said they have heard or read about plant-based food or beverage packaging, and 62% said they want to learn more about it.
Clean and green packaging is particularly attractive for consumers, with brands increasingly thinking smarter on how to align with customer values and effectively communicate the commitments behind their packaging choices.
Changing demographics
Millennials are an influential demographic that brands seek to influence. A 2017 Cone Communications survey showed 87% of Americans will purchase a product because a company advocated for an issue they cared about, and Millennials are more likely than other generations to research the issues a company supports and the extent to which the company contributes. Beverage manufacturers have a valuable opportunity to influence and nurture brand loyalty. Millennials are ditching artificial ingredients and processed foods, and are instead gravitating toward organic, good-for-the soul and good-for-the planet products that help both them and the environment.
Nielsen's research showed half of global respondents said they're inclined to pay higher-than-average prices for products with high quality/safety standards. Just behind safety and function, consumers are willing to pay more for products that are organic (41%), made with sustainable materials (38%) or deliver on socially responsible claims (30%). This provides manufacturers with the opportunity to create "luxury" items with a higher price tag.
OMGTea is one brand embracing innovative ingredients and a unique concept to attract Millennials. The unique twist-cap technology keeps the two ingredients separate until the consumer is ready to drink (in this instance iced matcha), ensuring the formula is kept fresh and its distinctive green color in place. This ready-to-drink (RTD) beverage also helps to quell the myth that matcha is an inaccessible ingredient and makes it something the trendy consumer can drink on the go or in the comfort of their own home.
Corporate social responsibility and customer loyalty
In an increasingly oversaturated marketplace, customers look for key indicators that influence them in their buying decisions. Products that serve a dual purpose – providing health benefits and protecting the environment – are some of the formulation points that appeal to consumers.
The SHE Beverage Co. is an example of a brand tapping into the power of corporate social responsibility (CSR), producing beverages such as Supplement H20 which are completely free of sugar, caffeine and stimulants. The company is female-owned and offers customers the opportunity to invest in the brand.
On-the-go benefits
With busy lifestyles, consumers are continually searching for beverages that can replace a meal. Casting aside the typical sports replacement shakes and drinks, some brands are turning to the benefits of organic ingredients as a strength in their marketing campaigns. Bear Squeeze, for example, uses its plant-based formula to attract health-conscious consumers who are on paleo or keto diets. By creating an on-the-go meal shake focused on performance, the brand can successfully target active, exercise-driven consumers and those who want to embrace the healthy-living drink trend.
Ingredients
Consumers are looking to beverages for new roles in their daily routines, with the ability to consume items on the go and receive a fast health fix. Drinkable meals (driven by the popularity of meal replacements), performance drinks and guilt-free snacks are pushing the boundaries of the industry.
The Good Idea brand uses natural ingredients to market its products as a beverage that can help reduce the blood sugar spike following a meal (Funct Food Health Dis. 2017;7(2):88-97). Present across the three flavors, Good Idea uses a blend of five amino acids and chromium to help users handle their carbs more efficiently and increase insulin sensitivity.
Drinks for women
With strong purchasing power, the female demographic is a top target for functional beverage manufacturers. &ME created a drink specifically for women, with the flask-style packaging able to fit securely into a woman's purse. The beverage itself is targeted toward women at various stages of life, with a beverage for the menstrual cycle and one to help women with skin health packed with vitamins. The brand offers a unique take on a functional beverage.
Creating and marketing a product presents a challenge for beverage manufacturers. With customers looking for multi-functional products and items that can be consumed on the go, manufacturers have opportunities to market beverages that can enhance the daily lives of customers while meeting their high standards and influential purchasing power.
Lindsey Carnett is CEO and president of Marketing Maven, an Inc. 5000 ranked integrated marketing firm recognized nationally in the health space by third-party ranking company O'Dwyer's PR. She specializes in PR, social media marketing, influencer marketing and reputation management. Carnett is a 2019 Enterprising Women Honoree, 2017 PR News Top Women in PR, FOLIO: Magazine 2015 Top Women in Media Honoree and is noted for helping to launch consumer brands with substantiated ingredients.
Subscribe and receive the latest insights on the healthy food and beverage industry.
Join 30,000+ members. Yes, it's completely free.
You May Also Like
---