Overcoming flavor challenges with plant proteins
Overcoming flavor challenges with plant proteins
Effective flavor solutions help formulators develop successful plant-based products that balance the clean label requirement with consumer taste expectations and cost-in-use constraints.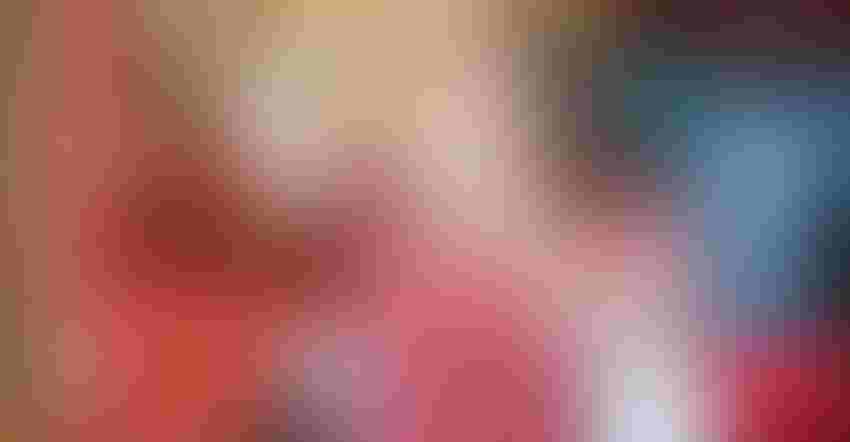 The global plant-based protein supplements market is set to grow at a compound annual growth rate (CAGR) of 7.5% for the next several years due to an increasing demand for plant-based sources of proteins, according to Fortune Business Insights. In dollar terms, this would value the market at US$7.38 billion by the end of 2025, an increase of $3.22 billion from 2017.
Health Focus International also recently published its 2019 Shopper Study, which detailed purchase drivers for plant-based foods and beverages. Data revealed U.S. consumers identified "promotes daily health" and "promotes long-term health" as the main drivers (57% each), followed by "helps prevent disease" (53%) and "more energy" (52%).
Despite these impressive growth rates and positive consumer sentiment toward plant-based products, significant organoleptic challenges remain within many plant protein product categories. Recent IRI data from a survey of 2,468 U.S. consumers demonstrated that taste is the No. 1 factor influencing their interest in a food and beverage product. Taste is also consistently identified as a top driver of repeat purchase, a key requirement of product success as the cost of customer acquisition increases.
Specific to the nutrition, health and wellness category, understanding the inherent taste profile of any plant-based protein is key to determining the success of a flavor and masking solution designed to complement that protein source. Utilizing descriptive analysis and sensory mapping in combination with solvent assisted flavor evaporation (SAFE), gas chromatography mass spectrometry (GC-MS) and olfactometry (GC-O), it is possible to identify the sensory characteristics of plant-based proteins and the volatile compounds that are contributing to those characteristics. Based on this analysis, a bespoke flavor and masking system can be paired with the protein source delivering the best possible organoleptic experience. The theory of flavor pairing suggests that two foods containing common odorants will pair effectively together—for example, hazelnut and chocolate in Nutella.
Descriptive analysis utilizes panelists trained regarding the product and attribute references. They must be able to identify, describe and rate the intensity of the attributes (e.g. beany, bitter, chalky). The mapping of these characteristics and their intensity identifies both the positive, neutral and negative attributes inherent in the protein source.
SAFE is a distillation technique that facilitates the isolation of volatiles from solvent extracts in complex food matrices. SAFE generates a clean extract that contains only the volatile components from the food matrix. GC-MS is an analytical technique that allows the separation and identification of volatile compounds within such an extract via reference to a spectral library. Examples of compounds that have been successfully identified in pea protein include phenylacetic acid, which pairs well with coffee, cocoa and toffee; 2-Pentylfuran, which works well with cooked sugar, peanut or hazelnut; and isovaleric acid, a good match for butter, nuts, honey, coffee, cocoa and banana. However, not all the volatile compounds identified by GC-MS contribute to the aroma of the product. GC-O uses the same process but with the input of human assessors who smell the aroma emitted via a nose cone after the sample passes through the GC column, describing the odorants and their intensity as they detect them. The resultant chromatogram and olfactogram can be overlaid to identify which compounds contribute to the aroma and which don't.
This combination of descriptive and analytical measurements facilitates the pairing of the flavor system with the protein source. Traditionally in high protein powdered and ready to drink (RTD) beverage applications, vanilla, chocolate and strawberry predominate. Using the traditional formats of these flavors designed originally for dairy- or soy-based products is not conducive to developing a great-tasting finished product when dealing with the inherent, often off-putting flavor profile in many plant-based products. However, these core profiles can be adapted to work in concert with the positive attributes of the base and negate the less appealing notes once they have been identified. In addition to adapting these core profiles for improved performance, utilization of flavor pairing based on the sensory and analytical data can also result in the development of novel flavors that complement the base, such as coffee caramel when bitter notes are present or hazelnut vanilla to balance nutty notes in the base.
Finally, the development of effective flavor solutions for plant-based proteins must be seen through the prism of clean label. There is little point in developing an outstanding finished product from a taste perspective if it fails to meet consumer expectations with respect to front and back package labelling. A variety of flavor solutions are available, ranging from extracts, essences and concentrate to natural flavors. Successful products will be those that can balance the clean label requirement with consumer taste expectations and cost-in-use constraints.
William McCormack is a business development manager Synergy Flavors Inc. He graduated from the University of Limerick in 2006 with a bachelor's degree in sports and exercise and completed his Ph.D. examining the effect of nutrient and exercise interventions on sarcopenia.
Subscribe and receive the latest insights on the healthy food and beverage industry.
Join 30,000+ members. Yes, it's completely free.
You May Also Like
---