Certain dairy fat linked to lower risk of heart disease
Certain dairy fat linked to lower risk of heart disease
A Swedish study has found a possible link between dairy fat consumption and lower risk of CVD.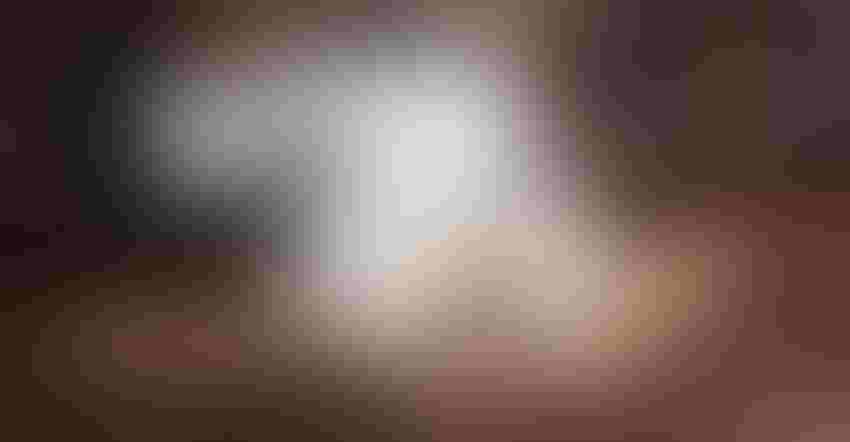 Over the last several years, plant-based eating has skyrocketed; what was once a niche market has become mainstream as plant-based meats and milks have become mainstays in grocery stores and in food service. However, this increased consumer interest in plant-based doesn't mean traditional meat and milk are going anywhere anytime soon, nor does it mean such products can't be consumed in a healthy way.
While the plant-based milk market continues to see exciting growth—Global Market Insights, Inc. predicts the market to reach US$21 billion by 2026—traditional dairy still reigns supreme. For comparison, Grand View Research predicts the dairy market to reach $586 billion in 2027, with about one-third of that ($195 billion) coming from milk.
The choice for consumers need not be between traditional dairy or a healthier alternative, and a recent Swedish study has indicated those who consume more traditional dairy fats may find themselves at lower risk of cardiovascular disease (CVD) than those with lower intakes (PLOS Medicine 18(9): e1003763).
For the study, 4,150 Swedish 60-year-olds were studied, with their dairy consumption measured by checking levels of pentadecanoic acid, a biomarker of dairy fat intake. Those individuals were then followed for an average of 16 years "to observe how many had heart attacks, strokes and other serious circulatory events, and how many of them died."
The study authors found, "In multivariable-adjusted models, higher [pentadecanoic acid] was associated with lower incident CVD risk in a linear dose–response manner. The authors also found this trend in 17 other studies, noting, "in a meta-analysis of 18 observational studies including our new cohort study, higher levels of [pentadecanoic acid] and [heptadecanoic acid, another dairy fat biomarker] were associated with lower CVD risk." These outcomes were also adjusted for other known CVD risks, including age, income and other dietary factors.
"While the findings may be partly influenced by factors other than dairy fat, our study does not suggest any harm of dairy fat per se," said Matti Marklund, Ph.D., joint senior author of the study, in a statement.
"Our study suggests that cutting down on dairy fat or avoiding dairy altogether might not be the best choice for heart health," added Kathy Trieu, Ph.D., lead author. "It is important to remember that although dairy foods can be rich in saturated fat, they are also rich in many other nutrients and can be a part of a healthy diet."
Subscribe and receive the latest insights on the healthy food and beverage industry.
Join 30,000+ members. Yes, it's completely free.
You May Also Like
---