Danone taps innovative feed additive to reduce methane emissions of dairy cows
Danone taps innovative feed additive to reduce methane emissions of dairy cows
A large-scale study of a feed additive for dairy cows at a Danone farm in Belgium reduced methane enteric emissions by nearly 20%.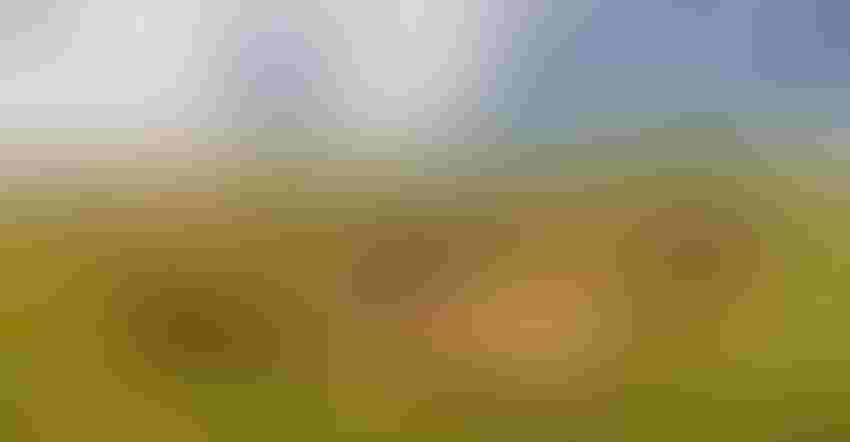 Danone Belgium fed its dairy cows a new ingredient, Bovaer, that offers the potential to reduce the cows' enteric methane emissions as part of an 18-month study in partnership with DSM, the maker of the ingredient. The study found Bovaer didn't impact the quality or processing of its yogurts, and it confirmed a significant reduction in methane emissions.
Cows have a digestive system that's unique from other animals commonly used in food production that allows them to store and ferment food in their digestive tract. Then, the cows regurgitate the food and finish digestion. This process creates and expels methane, a type of greenhouse gas that accounts for more than 20% of global emissions, according to the U.S. Environmental Protection Agency (EPA). Emissions from livestock account for roughly 32% of human-caused methane emissions, the United Nations Environment Programme reported.
Methane, per EPA, is more than 25 times as potent as carbon dioxide at trapping heat in the atmosphere—a statistic that's led regulators, consumers and ethical businesses to call for strategies to reduce methane emissions.
DSM's Bovaer, a feed additive consisting of 3‐nitrooxypropanol, could help, a new study contends.
The ingredient was approved by the EU commission in February for use in dairy and reproductive cows. The European Food Safety Agency (EFSA), too, deemed the ingredient safe for animals and consumers and effective in reducing enteric methane emissions from dairy cows.
The present study marks the first major-scale study and the longest commercial trial with the ingredient. Conducted between 2018 and 2020 at a Danone dairy farm in Belgium, it aimed to measure the methane-reduction effect of Bovaer during a full lactation and whether the effect was maintained. Researchers also studied how the ingredient impacted animal welfare, milk quality and processing.
Results confirmed a long-term methane-reduction effect with a significant reduction of 18.3% in methane enteric emissions. Further, no material changes in milk composition or quality were observed by researchers, and milk processing was not affected. After testing the finished yogurt products, Danone confirmed that the products met its standards for quality.
The study, which was conducted by Flanders Research Institute for Agriculture, Fisheries and Food (ILVO), is planned for publication.
Based on the results, Danone plans to roll out the ingredient to 10 farms of Danone collect in Belgium, which also supports Actimel's Carbon Neutral Certification.
The ingredient has caught the attention of other large-scale dairy producers. Arla Foods, in partnership with DSM, announced plans for a large-scale, on-farm pilot with Bovaer on 10,000 dairy cows across three European countries.
Rachel Adams joined Informa's Health & Nutrition Network in 2013. Her career in the natural products industry started with a food and beverage focus before transitioning into her role as managing editor of Natural Products INSIDER, where she covered the dietary supplement industry. Adams left Informa Markets in 2019.
Subscribe and receive the latest insights on the healthy food and beverage industry.
Join 30,000+ members. Yes, it's completely free.
You May Also Like
---