A systems approach to solving formulation challenges – article
A systems approach to solving formulation challenges – article
Streamlining innovation with a systematic approach to product development.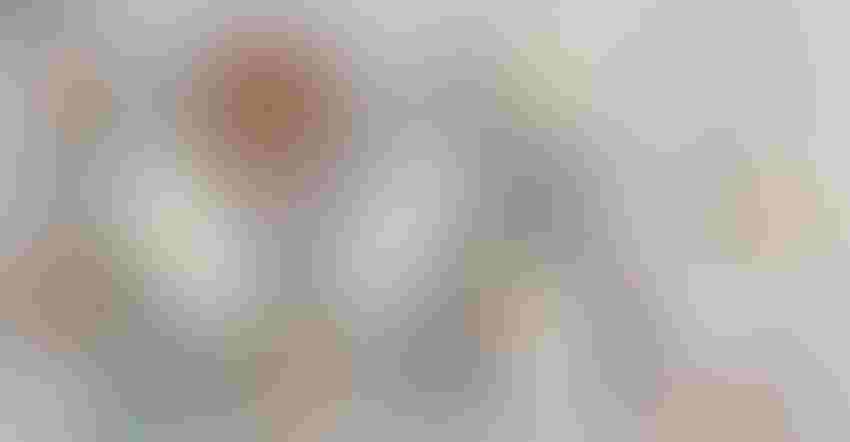 From plant-based cheese and gluten-free pastries to organic and natural ingredients, consumers are demanding more from the foods and beverages than they ever have. In this fast-paced environment, brands need to not only stay on top of consumer trends but also innovate quickly to compete. Agile, nimble and streamlined processes are now critical to market success.
But creating new products or remaking existing ones can be a difficult and time-consuming process. Expanding market boundaries within product categories while also meeting consumer expectations for taste, texture and transparency presents unique and varied challenges for brands.
"It is safe to say there are a lot of factors that continually drive new product innovation," said Corie Beyers, Strategic Market Manager, Food Systems for Ingredion, "and the market is constantly seeing not only new products but also innovation within existing product lines, from format expansion to line extensions."
To help brands stay ahead of the curve, Ingredion has developed a food systems approach to innovation that can help companies extend their R&D capabilities, provide ingredient expertise, simplify sourcing and deliver consistent products batch after batch while also saving time and getting on-demand products to market quickly. This approach provides customized solutions based on a deep understanding of the challenges and performance requirements needed in today's market.
Health and wellness trends are a big driver of new products hitting market shelves, and they now span across all categories. "This halo effect is especially relevant in the plant-based products that are emerging as alternatives to animal-containing counterparts," said Beyers. "Consumers are excited around the progress that has been made in this space and looking forward to what is next. So the manufacturer that is able to provide that great tasting, innovative product first to the market will be positioned as the new standard in an entirely new and undeveloped part of supermarket shelves."
The phenomenon is already well-established in plant-based milks, is emerging in plant-based yogurt and is red hot in the alternative meat space, with new products going beyond patties and crumbles.  "Consumers are excited to see if viable alternatives could actually take the place of meat in a more streamlined diet," Beyers added.
A one-stop shop 
Creating plant-based alternative products that meet consumer expectations requires deep ingredient expertise, which some companies may not have in-house. "With an incredible portfolio of solutions for plant-based formulating, Ingredion Food Systems solutions acts as an extension of our customer's team to help take their product innovations from whiteboard to reality faster — with an inquisitive, open-minded, and consultative approach to achieve their goals more quickly and minimize risks," Beyers said. "We partner with our customers to understand their product formulation innovation or renovation needs. Then, our technical experts create optimized systems of ingredients that work in synergy within the formulations and help reduce complexity in operations. We're with our customers at every step to accelerate product innovation success," she said.
Manufacturers and product developers are faced with a wide variety of challenges when formulating products. Thereby, all food manufacturers can benefit from a systems approach, Beyers explained, whether they're a larger manufacturer looking to be first to market with a new innovation, or a smaller startup that needs a little additional formulation support. "Food systems will help cut down the formulation time and ultimately get products to market faster."
The food systems approach is also designed to accommodate a variety of formulation projects and applications. "We work across all food and beverage categories," Beyers noted. "Some popular categories that we can really help formulators with are beverage (from emulsification to protein enhancement), plant-based dairy alternatives (alternative cheese, alternative milks, alternative ice creams, alternative sour creams, alternative dips) and plant-based 'meats' (everything from burgers and crumbles to seafood and nuggets)."
Whatever the project, most companies want to retain some control of product formulation. This is no problem with the Ingredion Food Systems approach, which is highly collaborative, providing end-to-end expertise and a customized partnership with customers. Some of the advantages of using the Food Systems team, Beyers said, include proprietary insights that will reveal the best opportunities within the marketplace, application-specific formulation knowledge, which will ultimately bring these concepts to life, and even problem-solving abilities that will help mitigate challenges that come up and keep you moving smoothly to a successful launch.
Up to the challenges
There will, of course, be challenges. For example, product developers are tasked with creating a good-tasting product that will deliver the same nutritional attributes as, say, their dairy counterparts. "This means they have to begin by choosing the right base, whether that's soy, rice, oat, or peas," explained Kara Selgrade, Business Development Manager for the Food Systems program. "From there, they have to build on top of that base with an added protein and vitamin and mineral fortification. This introduces the challenges of stability and shelf life along with the texture and mouthfeel."
Proteins can also contribute to texture defects like perceivable particulates in an RTD, otherwise known as grittiness, she added. "They can also have a strong astringency or an off-flavor."
Ingredients, like cocoa and minerals, can cause a beverage to separate, which contributes to instability and an inconsistent flavor, Selgrade continued. "To solve for these defects, developers have to choose the right stabilizer system. One that is compatible with the base, one that's compatible with the protein. It also has to provide the functional need such as viscosity, suspension, emulsification, and has to stand up to the processing conditions. There are a variety of stabilizer options out there, and it takes understanding all of those parameters around the formula that go into choosing the right stabilizer system."
In addition to selecting ingredients with the right functional properties, formulators also have to consider their desired label claims. Selgrade noted that claims like 100% organic, vegan, or Non-GMO Project verified all impact ingredient selection. Lastly, she added, "it takes understanding the processing conditions that the beverage will go under to make sure that it will hold up and be stable in the commercialization process."
Ingredion Food Systems can also address and streamline broader issues like ingredient sourcing and quality control. "Sourcing one system versus multiple ingredients reduces supply complexity and simplifies manufacturing," Beyers said. "Ingredient systems reduce the chance of error and improve batch-to-batch product consistency." Ingredion has access to a large portfolio of ingredients, including hydrocolloids, starches, proteins, sweeteners and more, and has the flexibility to incorporate ingredient solutions from outside suppliers. Ingredion will provide the right system for a specific application, providing scale and purchasing power to ensure reliable access to supply.
Fundamentally, Ingredion Food Systems provides an innovation partner from concept to commercialization. "It can be difficult to foresee the various effects that processing, ingredient selection and other elements of formulating will have on an end product," Beyers explained. "We work with our customers to help guide their formulation process, taking into consideration the various factors necessary to ensure a stable, reproducible product. When developers are able to understand how each component interacts and impacts the product as a whole, the process becomes much more effective and efficient."
Subscribe and receive the latest insights on the healthy food and beverage industry.
Join 30,000+ members. Yes, it's completely free.
You May Also Like
---