Black-owned coffee brand gives back with intention and integrity
Black-owned coffee brand gives back with intention and integrity
Black-owned coffee and tea brand BLK & Bold Specialty Beverages crafts its products with sustainability and community in mind.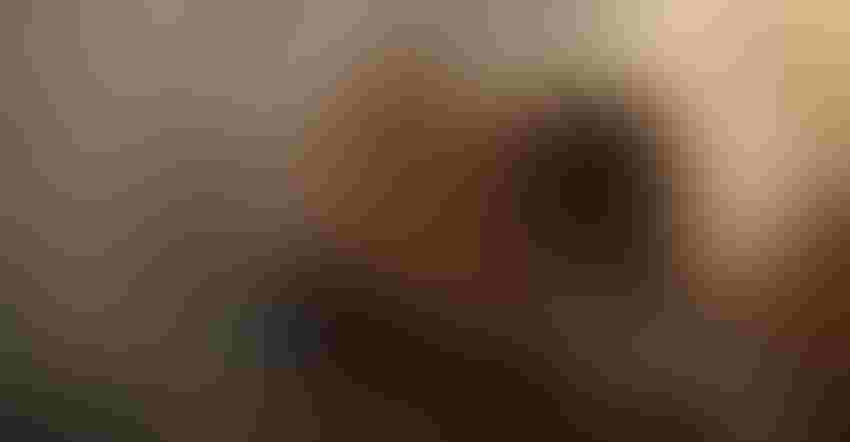 Coffee beverages in America continue to be extremely popular. Approximately 70% of Americans consume coffee daily—more than any other beverage (including water)—according to National Coffee Association.
There's no shortage of competition in the hot beverage marketplace. Earning a position on store shelves that are crowded with competing brands is a challenging prospect, but BLK & Bold Specialty Beverages has made an impact as a black-owned coffee and tea business with a charitable heart.
Founded in 2018 by lifelong buddies Pernell Cezar Jr. and Rod Johnson, the Des Moines, Iowa-based brand has been on the rise ever since. Johnson and Cezar Jr. grew up across the street from each other in Gary, Indiana—and the struggles of their neighborhood helped inspire them to build a brand rooted in giving back to disadvantaged communities across the country.
BLK & Bold pledges 5% of its proceeds to nonprofit organizations nationwide that are dedicated to helping at-risk youth. "We prioritize domestic social impact to extend the impact that coffee can have outside of the cup that someone consumes, and back into the community," Cezar Jr. said. "We believe that a sustainable community, a consumer community, builds a sustainable for-profit business."
Currently, BLK & Bold's blends are available at supermarket chains including Albertsons and Safeway, and mass retailers like Amazon and Target. "With a more premium experience of coffee in mainstream spaces where consumers are completing the rest of their grocery lists, we believe that great coffee should be accessible no matter where you live," Cezar explained. The brand, which is also available on military bases, is currently the official coffee supplier for the NBA's headquarters in New York.
BLK & Bold continues to gain attention by establishing partnerships with big-name companies like Ben & Jerry's and Marvel. The company created a limited edition ice cream flavor with Ben and Jerry's, as well as co-branded packaging with Marvel in promotion of Black Panther: Wakanda Forever.
BLK & Bold intentionally built their brand for national distribution. The company sources and roasts its own coffee beans, and is proud of their sustainability claims. "We prioritize sustainable sourcing initiatives by way of fair trade, certified farms as well as direct trade partnerships in Central North America and Ethiopia," Cezar Jr. said. "We partner with Fair Trade USA as well as Fair Trade International. One, because of the infrastructure they have for 20-plus years creates a billion dollars of impact to farmers across the world. They also have a very nuanced auditing process that people don't realize as much, so as we continue to scale through fair trade, we know the integrity is there."
Integrity is a watchword for these entrepreneurs and a focus in everything they do. "I think the most important part of what we do is building something that maintains integrity as it continues to grow and becomes more accessible," Cezar Jr. noted. "Our social impact-focused business model requires a lot of intentionality in how it's built as a consumer goods brand. The social impact values along the way are extremely critical and require full intention in any expansion or change that we have in how we continue to build the business."
For up-and-coming, black-owned businesses looking for national distribution, Cezar Jr. offers candid advice. "It either takes a lot of capital and resources to staff people up to understand it, or your own knowledge base to build," he said. "We're fortunate that we have 10-plus years, individually, of knowledge and professional experience in what our business model has manifested into. With the exception of coffee, we're not new to the landscape that we decided to become entrepreneurs in."
Aspiring brands looking to secure space on grocery store shelves need a thorough understanding of the marketplace and what they can do to stand out, Cezar Jr. added. "They [brands] need to understand why they are trying to go national and if they have the knowledge base to execute the play—and the only way you know how to execute a play is to understand what the play is supposed to be in the first place," he said. "You can't be ahead of the opportunity if you don't understand what it is."
Patrice Grell Yursik is a Trinidadian-born writer and founder of Afrobella.com, an award-winning blog. She was the natural hair blogger at AOL's Black Voices, one of the first writers for Vogue Italia's Vogue Black online and contributed to the weekly Natural Hair Diary feature on Essence.com.
Subscribe and receive the latest insights on the healthy food and beverage industry.
Join 30,000+ members. Yes, it's completely free.
You May Also Like
---