Business briefs – American Licorice – Milk Specialties – IFF – Kraft Heinz – Healthy Height
Business briefs – American Licorice – Milk Specialties – IFF – Kraft Heinz – Healthy Height
Who said business is boring? Food & Beverage Insider has the 411 on key industry moves affecting innovation and product development.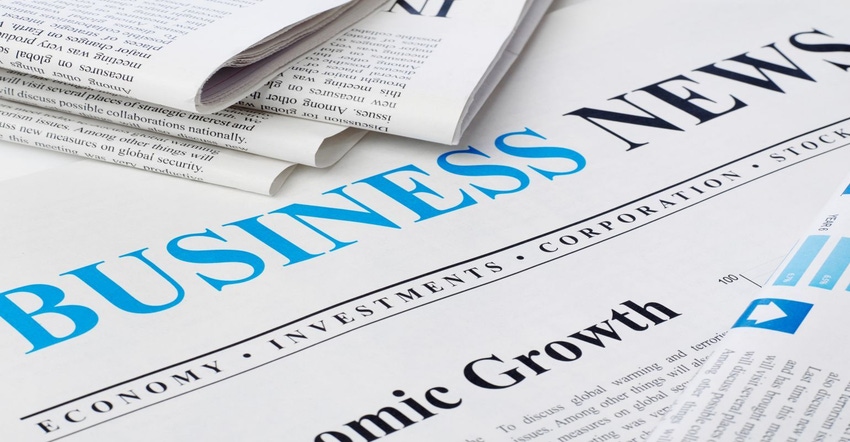 American Licorice acquires Tori & Howard
American Licorice Co., maker of the Red Vines and Sour Punch brands, has acquired the Torie & Howard brand, maker of Torie & Howard Organic Hard Candy and Chewie Fruities.
American Licorice CEO John Kretchmer said the Torie & Howard brand is a strong compliment to Red Vines Made Simple, an all-natural, Non-GMO Project certified line of products. Torie & Howard also complements recent American Licorice investments, including a minority investment in Theo Chocolate Inc., the first organic, Fair Trade-certified chocolate maker in North America, and an investment in Mindful Nourishment, LLC, the creators of the nutritional snack Zing® bars.
Milk Specialties Global doubles lactose production at California facility
Milk Specialties Global, a leading whey protein isolate producer, has doubled its lactose production following the expansion of its West Coast processing facility in Visalia, California. The additional lactose production capacity, which came online in late 2020, is driven by increased demand for high-quality dairy ingredients in Asia and other overseas markets.
Milk Specialties began producing milk protein concentrate at its Visalia facility in 2012, and permanently acquired the facility in 2019. The company has invested in significant improvements, including expanding capacity and operational efficiencies to improve the facility's carbon footprint. In addition to its expanded role in lactose production, the Visalia facility produces other milk proteins and micellar casein.
Kraft Heinz rumored to sell Planter's brand to Hormel
Multiple news outlets are reporting Kraft Heinz is nearing a deal to sell its iconic Planters brand to Hormel for $3 billion. The deal could be announced as early as mid-February, according to the Wall Street Journal, and would be in line with Hormel's plans to diversify its product portfolio from its core business of deli meat and chili products.
IFF, DuPont Nutrition & Biosciences business complete merger
International Flavors & Fragrances (IFF) on Feb. 1 announced the completion of its $26 billion merger with DuPont's Nutrition & Biosciences. The deal creates global reach and enhanced capabilities that will enable the creation of innovative solutions to respond to customer demands and increasing consumer preferences for natural, healthier and "better for you" products in the food & beverage, home & personal care, and health & wellness markets.
The company will continue trading under the symbol IFF and strengthens its foothold in key ingredient categories including taste, texture, nutrition, enzymes, cultures, soy proteins and probiotics. Ed Breen, DuPont Executive Chairman and CEO, joins the IFF Board of Directors and will become lead independent director effective at the 2021 annual meeting of shareholders.
DuPont also announced Feb. 1 that it will sell its Clean Technologies business for $510 million to a consortium of international private equity funds. The sale, which would produce an independent company, is anticipated to close in the second quarter of 2021, the company said.
Healthy Height acquires KidzShake
Nutritional Growth Solutions Ltd. (NGS), owner of the Healthy Height brand, recently acquired the KidzShake brand from Ausmerica Wellness Services LLC. KidzShake is a patented protein shake clinically shown to improve children's height.
The acquisition allows NGS to develop its pediatric targeted nutritional portfolio with all-encompassing solutions that can address the wider spectrum of children's nutritional needs. KidzShake was founded by a U.S.-based Australian doctor with a vision of creating a quick-fix, nutrient-dense product to fill the nutrition gaps in children caused by an unbalanced and incomplete diet—a gap often the result of picky eating. The vegan version of KidzShake is powered by pumpkin, hemp, and pea protein, and enriched with fruit and vegetable powders plus probiotics.
As part of the deal, NGS signed a vendor agreement with U.S. medical distributor, Independent Medical Co-op Inc. (IMCO), for the U.S. distribution of Healthy Height.
Subscribe and receive the latest insights on the healthy food and beverage industry.
Join 30,000+ members. Yes, it's completely free.
You May Also Like
---