Business briefs – Ardent Mills – Tate & Lyle – AAK – Martin Bauer – The Hershey Co.
Business briefs – Ardent Mills – Tate & Lyle – AAK – Martin Bauer – The Hershey Co.
Who said business is boring? Food & Beverage Insider has the 411 on key industry moves affecting innovation and product development.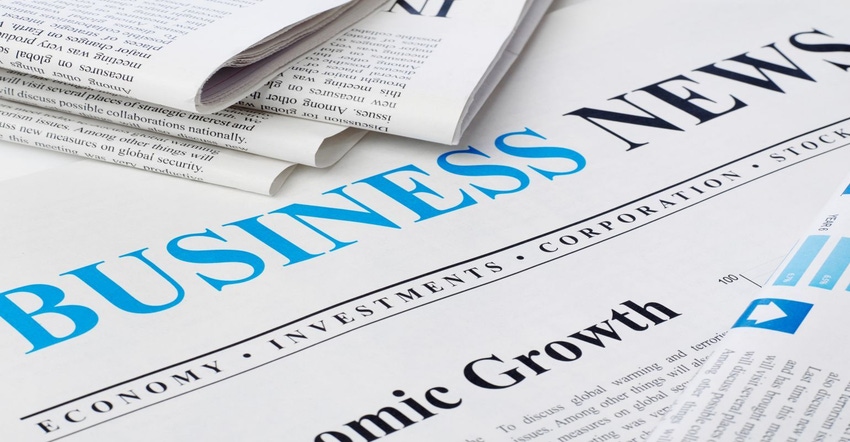 Ardent Mills plans to acquire Hinrichs Trading Co.
Ardent Mills on Feb. 25 announced its intention to purchase substantially all of the business operations of Hinrichs Trading Co., a North American leader in chickpea sourcing, cleaning and packing. The move comes as part of Ardent Mills' strategic growth plan to further invest in specialty ingredient capabilities and diversify its portfolio of solutions, building upon its existing wheat flour business. The parties are continuing with due diligence and expect the deal to close in April 2021.
Headquartered in Pullman, Washington, Hinrichs Trading Co. currently operates across five locations in Washington and Montana. The family-owned company has more than 30 years of chickpea experience, having been involved in the production of the ingredient since it was first introduced into the U.S.
Tate & Lyle launches Nutrition Centre
Tate & Lyle PLC recently launched its Tate & Lyle Nutrition Centre, a new digital hub providing easy access to authoritative science on ingredients that can help address public health challenges. The Nutrition Centre aims to increase awareness of evidence-based science for ingredients including low- and no- calorie sweeteners and dietary fibers, and their role in a healthy, balanced diet. The hub houses expert insights, research and educational tools for food and beverage companies, scientists and health professionals.
"With our new digital Nutrition Centre, we have made it easier for our customers and the wider industry, as well as peers in the nutrition and science world, to access high-quality research content that informs product development, adds to the evidence-base, and supports healthy living," said Kavita Karnik, Ph.D., global head, Nutrition & Regulatory Affairs, Tate & Lyle.
Martin Bauer acquires majority stake in Power Brands
The Martin Bauer Group, a global manufacturer and provider of quality teas and botanicals, has acquired a majority interest in Power Brands, a leading beverage development, formulation, production, and marketing service company based in Los Angeles.
"Power Brands, for the past decade, has been the go-to outfit for dozens of beverage companies, small and large, interested in creating, formulating, manufacturing, and successfully marketing their brands, especially in the growing arena, and across all categories," said Ennio Ranaboldo, CEO, the Martin Bauer Group in North America. "Led by expert management and featuring an incredibly competent technical team, Power Brands will continue to operate independently while offering us additional opportunities to share knowledge and broaden Martin Bauer services to the US and global clients in the beverage industry."
AAK gains organic certification at its California, New Jersey facilities
AAK, a leading manufacturer of value-adding specialty vegetable fats and oils, has received CCOF (California Certified Organic Farmers) certification at AAK facilities in Richmond, California and Port Newark, New Jersey. The organic certification allows AAK to offer organic sunflower, coconut, soy, canola and safflower oils, as part of their ongoing commitment to helping their customers be successful.
CCOF certification follows federal standards set by the USDA National Organic Program. Producers certified by CCOF have chosen to grow, process, and sell organic foods. Certified organic products are grown on soil that has been free of prohibited substances for three years prior to harvest to ensure that the crops will not be contaminated. Focused on the use of renewable resources and conservation of soil and water, organic farmers enhance and sustain the environment for future generations.
The AAK facility in Richmond, California, is now certified for the blending and processing of organic sunflower, coconut, soy, canola and safflower oils. The Port Newark, New Jersey, facility is certified for refining of organic coconut oil, with the expectation it will further expand its offerings with additional organic vegetable oils.
Hershey sets sights on better-for-you candy
The Hershey Co. last month announced strategies to expand and grow the better-for-you chocolate category with new and differentiated capabilities. Building from its strength in portion-controlled choices, Hershey will expand its future portfolio to deliver more reduced sugar, organic and plant-based alternatives while also continuing to build its classic array of products. This long-term strategy includes:
Core brand packaging and platforms: continuing to offer portion-controlled treats in a variety of pack types.

Innovation: extending core brands to BFY offerings and renovating existing products to extend choices.

Research and Development: focusing internal efforts and external investments to develop future breakthrough sugar reduction capabilities and recipes that deliver great tastes and textures while meeting the changing needs of some snackers.

Partnerships, Licensing & M&A: teaming up with top BFY brand partners to co-develop and launch new offerings.

M&A: evaluating a pipeline of acquisition opportunities to deliver incremental occasions and access for consumers that Hershey core brands don't reach today.
As part of its BFY confection strategy, Hershey partnered with ASR Group—one of the world's leading sweetener companies, to co-lead an equity investment in Bonumose Inc., a start-up company with breakthrough innovations in plant-based food ingredients, including rare and natural sugars. The investment is part of Hershey's C7 Ventures, which enables new avenues for growth through capital investments in disruptive or emerging platforms focused on new occasions, technologies and go-to-market opportunities. This investment enables a research and development partnership to advance the tastes of not only zero- and reduced-sugar chocolate, but also Hershey's broader BFY snack offerings going forward.
Subscribe and receive the latest insights on the healthy food and beverage industry.
Join 30,000+ members. Yes, it's completely free.
You May Also Like
---