Business briefs – Brenntag – BCFoods – Symrise – Good Karma – AIDP
Business briefs – Brenntag – BCFoods – Symrise – Good Karma – AIDP
Who said business is boring? Each week Food & Beverage Insider gives you the 411 on the key industry moves affecting the innovation and product development.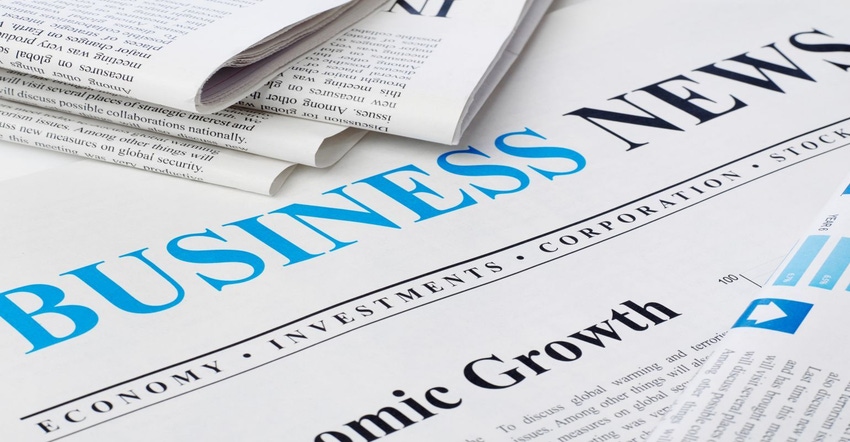 Brenntag Food & Nutrition to distribute VITAGOS in North America
The Brenntag Food & Nutrition business unit in North America, part of the Brenntag Group, signed an agreement with Vitalus Nutrition Inc. to exclusively distribute VITAGOS galacto oligosaccharides (GOS) in the U.S. and Canada. GOS is a non-digestible carbohydrate produced from lactose that is used as a prebiotic and dietary fiber. VITAGOS is accepted as Generally Recognized as Safe (GRAS) for use in a wide range of food and beverage formulations as an ingredient for healthy aging and active lifestyle applications. It is also used for infant formula and baby food.
BCFoods acquires Darshan Foods' onion, garlic business in India
BCFoods has acquired Darshan Foods' onion and garlic dehydration facility located in Gujarat, India. The transaction expands BCFoods' presence in India to include onion and garlic dehydration to complement its Kochin office where it provides quality assurance services and logistical coordination for its vegetable and spice sourcing activities. The expansion into India will help strengthen its supply chain of diversified sources of onion and garlic as India accounts for approximately 25% of the world's global dehydrated onion production. BCFoods will upgrade the facility with new equipment and standardized quality control systems to meet the exacting requirements of both governments and multi-national food companies globally. Onion reprocessing will begin in Q4 2020 with dehydration beginning at the start of the new season in January of 2021.
Symrise, Kellogg achieve 100% responsibly sourced vanilla goal
Symrise and Kellogg Co. announced they met their joint three-year project in Madagascar to responsibly source 100 % of Kellogg's vanilla by 2020. The partnership between the two companies provides ongoing engagement and training for more than 1,000 Malagasy smallholder vanilla farmers that helps improve their livelihoods and protect the environment. In 2019, Kellogg joined the growing "Symrise and Friends" family of private sector partners. They work together to deliver synergistic benefits for the vanilla farming communities and the biodiverse environment in which they live. Kellogg brings extensive experience of Climate Smart Agriculture to the project. The partnership is scaling up for greater impact with the other program partners including Unilever, GIZ and Save the Children. The fully integrated Symrise approach is based on living close to and working closely with farmers every day of the year to foster good agricultural practices and budget/cash flow management. This empowers farmers to run their farms in a sustainable way and be more financially resilient in a volatile market.
Good Karma buys back Dean Foods stake
Good Karma Foods, a manufacturer of plant-based milk and dairy alternatives, has reacquired the majority stake in the company formerly owned by Dean Foods, and received additional capital from Valor Siren Ventures, a fund for early-stage food companies. Details of both transactions were not released. Dean Foods acquired the company in 2018. The dairy processor declared Chapter 11 bankruptcy in November 2019 and most of its assets had been sold by May 2020. Good Karma will now operate as an independent business led by its current leadership team that includes CEO Doug Radi. The investment by Valor Siren Ventures will be used to accelerate distribution, innovate and expand marketing initiatives. 2x Consumer Products Growth Partners, an existing investor and partner to Good Karma, also participated in the round. Other food businesses Valor Equity Partners has invested in include Foods, Munchery and Roti.
AIDP, Biosearch Life Enter announce distribution agreement
AIDP Inc. is now promoting and selling in North America the full range of branded products from Biosearch Life, a biotechnology company that focuses on healthy ingredients of natural origin, integrating unique and differentiated R&D skills and production techniques. Product platforms include innovative branded botanical extracts scientifically endorsed for such areas as women's health, premium probiotics obtained by human breast milk for infant care, immunity and oral care as well as algal DHA. In addition to the three primary branded platforms, Biosearch Life offers a wide portfolio of trademark botanical solutions oriented to specific health applications.
Subscribe and receive the latest insights on the healthy food and beverage industry.
Join 30,000+ members. Yes, it's completely free.
You May Also Like
---