Business briefs – Ingredion – Mars – Cargill – Nestlé – Bunge
Business briefs – Ingredion – Mars – Cargill – Nestlé – Bunge
Who said business is boring? Food & Beverage Insider has the 411 on key industry moves affecting innovation and product development.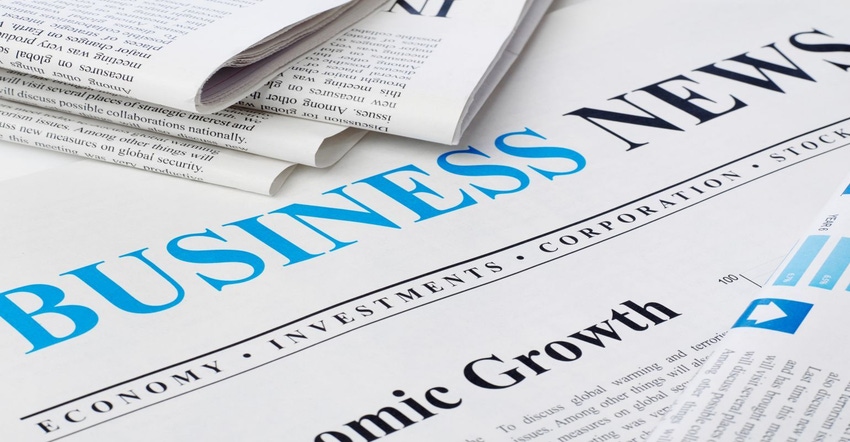 Ingredion expands pea protein footprint with new facility
Ingredion unveiled two new additions to its plant-based portfolio produced at the company's new pea protein manufacturing facility in South Sioux City, Nebraska. The new pea isolate and pea starch join the company's portfolio of plant-based proteins and ingredients, which includes the plant protein concentrates and flours produced in Vanscoy, Saskatchewan.
The company launched VITESSENCE Pulse 1853 pea protein isolate and PURITY P 1002 pea starch—both of which are 100% sustainably sourced from North American farms. The pea protein isolate offers 85% protein on a dry basis and can be used to increase protein content across a variety of applications. The native pea starch may be used to improve texture in applications ranging from plant-based cheeses and gelatin-free confectionery to gluten-free baked foods.
In comments made during a live virtual customer event celebrating the opening of the facility with several hundred customers, Jim Zallie, Ingredion's president and CEO said: "I am incredibly proud of this milestone and our employees, particularly the team in Nebraska, who rallied together to make today a reality. We are committed to shaping the future of plant-based food—and we're continually investing to help our customers formulate and innovate in this rapidly developing space. I am confident that by working together, we will fulfill our purpose of bringing together the potential of people, nature and technology to make life better."
The state-of-the-art plant protein facility has been officially recommended for the Global Food Safety Initiative (GFSI), FSSC 22000 standard food-grade certification.
Mars joins forces to launch Women in Shea Initiative
Mars Inc., together with the U.S. Agency for International Development (USAID/Ghana), the Livelihoods Funds and strategic partners AAK and Presbyterian Agriculture Services NGO announced the launch of a 10-year program in Northern Ghana to build a sustainable shea supply chain and improve the livelihoods of 13,000 women farmers. The Women in Shea Initiative (WISH) is bringing together a coalition of actors committed at every step of the value chain to build a sustainable sourcing program with more economic opportunities for women shea collectors.
The partnership is the latest action taken by Mars in its commitment to address the barriers women face in workplaces, sourcing communities and the marketplace. The WISH Initiative is jointly funded by Mars and its strategic partners, the Livelihoods Fund for Family Farming (L3F), AAK (combined $1.7 million), and the Women's Global Development and Prosperity (W-GDP) Fund through USAID/Ghana ($2 million) to support women in shea-sourcing communities through three key pillars:
Ensure a high-quality shea production in a context of strong market demand. The project will be implemented by local and experienced NGO Presbyterian Agriculture Services in East Gonja Municipal, in the Savannah Region of Northern Ghana, which falls into the shea belt.

Support women beneficiaries to identify, produce crops and create complementary sources of income to provide them with a sustainable income, beyond shea production.

Promote the preservation of shea parklands through natural resource management and awareness activities, to ensure the long-term conservation of shea trees within a particularly fragile ecosystem.
The initiative will provide a range of support activities including:
Providing the tools, trainings, and support necessary to help the women of shea increase the quantity of collected nuts while reducing the burden of shea collection.

Boost awareness among local communities and practices for the conservation and improved natural resource management to preserve the shea parklands.

Support women's farming activities during the dry season, with trainings on sustainable agricultural practices and seedlings to regenerate the soil, increase yields and food security.

Advisory, support and easier access to financial initiatives such as microfinance services and small credits to help women grow their businesses.

Strengthened connections to local market actors to build a transparent supply chain with no intermediaries.
After year five, USAID and CARE will exit the project coalition. Mars, L3F and AAK will continue the initiative with an additional investment of $1.89 million for years six through 10, reaching an additional 2,500 women (bringing the total outreach to 13,000).
Cargill commits $475 million to expand U.S. soy processing ops
Cargill is launching a $475 million project to modernize and expand its U.S. soy processing operations. The funds will be used to increase capacity and operational efficiencies at the sites.
Cargill will expand production at its soybean crush site in Sidney, Ohio, and add new receiving and loading capabilities; boost output at its Cedar Rapids, Iowa, soybean processing plant; double the soybean unload capacity per hour and upgrade safety and automation assets at its Wichita, Kansas, facility; and carry out automation enhancements to triple the per-hour truck load out capacity at its Kansas City, Missouri, plant.
"We are positioning ourselves to meet the growing global and domestic demand for soy products both in food and fuel markets. These investments will better enable us to serve our end-use customers, while also providing greater market access and a better experience for farmers," Warren Feather, managing director for Cargill Agricultural Supply Chain North America. "Investing in our plants to better support our customer's businesses is critical to create a mutual value and ensure a health operating environment, while continuing to assess the needs of the market."
Nestlé acquires Essentia functional water
Nestlé USA has acquired Essentia Water ("Essentia"), a premium functional water brand headquartered in Bothell, Washington. Essentia is a leading alkaline water brand and the No. 1 selling bottled water brand in the natural channel. The company uses a proprietary process to ionize water, delivering a clean, smooth taste and a pH of 9.5 or higher. Essentia's 2020 sales were US$192 million.
This transaction is part of Nestlé's continued transformation of its global water business, which was announced in June 2020. The company is sharpening its portfolio to focus on international premium and mineral water brands and healthy hydration products, such as functional water. This follows the agreement to sell Nestlé's U.S. and Canadian regional spring water brands, purified water business and beverage delivery service announced in February.
Essentia joins the Perrier, S.Pellegrino, San Pellegrino and Acqua Panna brands as part of the Premium Waters portfolio of Nestlé USA.
Bunge teams with grain dealers on sustainable soybean sourcing
Bunge has launched its Bunge Sustainable Partnership program for soybean sourcing to share best practices with grain dealers about traceability and monitoring of soybeans crops linked to its indirect supply chain in the Cerrado region, one of the high-risk areas of deforestation in Brazil.
The initiative is part of Bunge's global non-deforestation policy with a public and voluntary commitment to reach deforestation-free value chains worldwide by 2025. The program will help grain dealers implement supply chain verification systems, including satellite and farm-scale images. Dealers may adopt independent imaging services or use Bunge's geospatial monitoring structure at no cost.
Bunge already has 100% traceability to the farm for its direct purchases and in the Brazilian Cerrado region alone, the company monitors more than 8,000 farms, reaching a total of 11.6 million hectares (28.6 million acres), which accounts for 96% of the soybeans purchased directly in this region. With the engagement of grain dealers through the partnership, Bunge expects to reach 100% of traceability and monitoring of its indirect purchases in the next four years. Bunge currently traces and monitors approximately 30% of its indirect purchases.
Bunge will share its experience, methodologies and tools with partner dealers interested in implementing or improving the social and environmental evaluation of their suppliers (farmers). For monitoring, which involves verifying soybean crops by satellite images, dealers may choose to contract their own systems or use Bunge's structure free of charge.
The pilot program is being carried out in partnership with Agrícola Alvorada, and data from the properties the dealer buy soybeans from have already been included in Bunge's satellite monitoring cycle for this year.
Subscribe and receive the latest insights on the healthy food and beverage industry.
Join 30,000+ members. Yes, it's completely free.
You May Also Like
---