Business briefs – Kalsec – Cargill – Mizkan America – Boston Beer Co. – Lamb Weston
Business briefs – Kalsec – Cargill – Mizkan America – Boston Beer Co. – Lamb Weston
Who said business is boring? Food & Beverage Insider has the 411 on key industry moves affecting innovation and product development.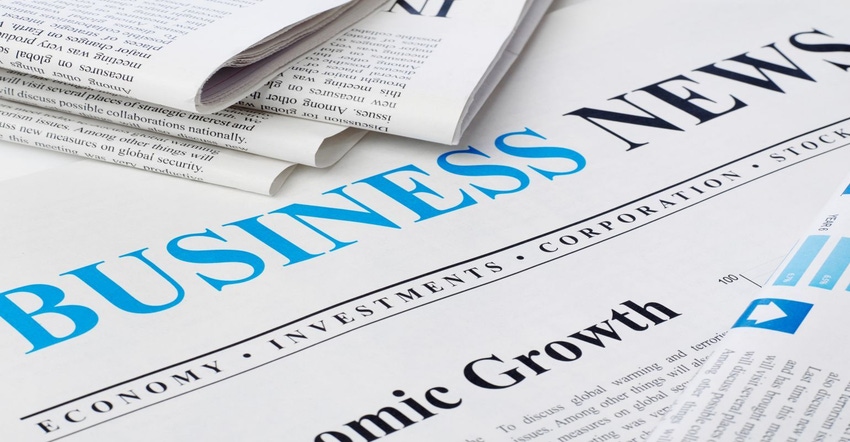 Kalsec opens Don Berdahl Center for New Technology
Kalsec, a leading global producer of natural spice and herb extracts, colors, food protection and hop extracts, opened the Don Berdahl Center for New Technology, named in honor of Dr. Don Berdahl, who retired as the company's Chief Technical Officer in 2019.
Berdahl is an inventor of numerous patents and led the commercialization efforts of various technologies at Kalsec, including rosemary extract for extending the shelf life of ground meat, zeaxanthin for eye health from orange paprika, and advanced hops products for the brewing industry and more.
Kalsec invested over $10 million in the project to support deeper collaboration with its customers to deliver on consumer demands for natural and sustainable foods and beverages. The new 6,500-square-foot technology center is staffed with resident scientists and visiting product developers to explore and test groundbreaking opportunities in green technology, biotransformation and natural ingredient production. The facility also enables new product discovery, advanced application testing and process engineering advancements.
Cargill, Continental Grain to acquire Sanderson Farms
Cargill and Continental Grain Co. have reached an agreement to acquire Sanderson Farms for $203 per share in cash, representing a total equity value of $4.53 billion.
Upon completion of the transaction, Cargill and Continental Grain will combine Sanderson Farms with Wayne Farms, a subsidiary of Continental Grain, to form a new, privately held poultry business.
The combination of Sanderson Farms and Wayne Farms will create a best-in-class U.S. poultry company with a high-quality asset base, complementary operating cultures, and an industry-leading management team and workforce. The new company will be well positioned to enhance its service to customers across retail and food service and drive organic growth in an industry fueled by affordability and key consumer trends around the health, sustainability and versatility of chicken.
The new company will have state-of-the-art operations and will continue to invest in its workforce and in employee safety. Operations will include poultry processing plants and prepared foods plants across Alabama, Arkansas, Georgia, Louisiana, Mississippi, North Carolina and Texas.
Mizkan America acquires Born Simple
Mizkan America Inc. has acquired the natural and organic barbeque sauce and broth brand Born Simple for an undisclosed sum. The acquisition expands Mizkan America's presence in the natural foods channel and its reach into the Millennial and Gen Z markets that are increasingly seeking out clean label products.
"Born Simple is an exciting addition to the Mizkan family of brands. As a leader in the U.S. pasta sauce and vinegar categories, this acquisition takes us into adjacent categories," said Diego Palmieri, president and CEO of Mizkan America. "We also believe that Born Simple has great potential for expansion and future growth."
Mizkan America brands include RAGÚ, Bertolli, Holland House, Nakano, Four Monks, Barengo, Nature's Intent, World Harbors, Mizkan and Born Simple.  Mizkan America is also the exclusive distributor/sales agent for Angostura Bitters in North America.
"We are excited to partner with Mizkan because its mission to combine delicious taste with healthy choices represents a set of values closely aligned to our own," said Rob Johnson, founder and CEO, Born Simple. "We are curating a brand of USDA Organic products that will give consumers simple, delicious and healthy options across the grocery store. Our partnership with Mizkan will allow us to scale our impact in an incredibly profound way."
Boston Beer Co., PepsiCo to launch Hard MTN DEW alcohol drink
The Boston Beer Co. and PepsiCo are teaming up to launch HARD MTN DEW alcoholic beverage.  The partnership unites Boston Beer's world-class innovation and expertise in alcoholic beverages with one of PepsiCo's most iconic and beloved brands.
As part of the business arrangement, Boston Beer will develop and produce new HARD MTN DEW and PepsiCo has set up a new entity to sell, deliver and merchandise the product. Consumers should anticipate finding HARD MTN DEW on shelves in early 2022.
Adults of legal drinking age will experience the HARD MTN DEW bold flavors and distinctive branding, all with an Alcohol by Volume (ABV) of 5%, perfect for occasions to dial-up the fun. This new flavored malt beverage (FMB) will be marketed to adults of legal age and merchandized consistently with other alcohol beverages.
"We know that adult drinkers' tastes are evolving, and they are looking for new and exciting flavorful beverages," said Dave Burwick, CEO, Boston Beer. "The combination of our experience in brewing and developing the best-tasting hard seltzers and hard teas, and MTN DEW, a one of kind multi-billion dollar brand, will deliver the excitement and refreshment that drinkers know and love,".
Lamb Weston invests $415 million to increase French fry production
Lamb Weston Holdings Inc. is investing $415 million to expand its French fry processing capacity at its facility in American Falls, Idaho. Construction of the new line is expected to be completed by mid-2023. Once completed, the facility will be able produce more than 350 million pounds of frozen French fries and other potato products per year. The investment also includes additional modernization of the existing facility that was built in 1961.
Subscribe and receive the latest insights on the healthy food and beverage industry.
Join 30,000+ members. Yes, it's completely free.
You May Also Like
---