Business briefs – Kemin – PepsiCo – Bell Flavors & Fragrances – DSM – Bunge
Business briefs – Kemin – PepsiCo – Bell Flavors & Fragrances – DSM – Bunge
Who said business is boring? Food & Beverage Insider has the 411 on key industry moves affecting innovation and product development.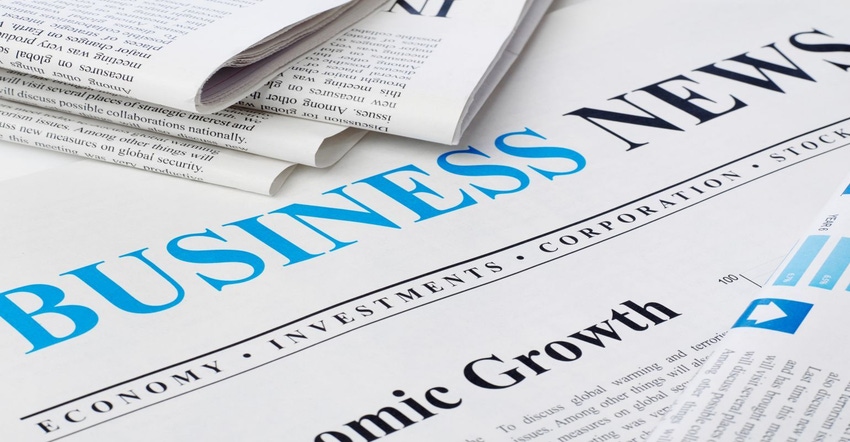 Kemin acquires Proteus Industries
Kemin Industries has acquired Proteus Industries Inc., a privately owned food technology and ingredient company that created and patented novel clean label protein ingredients and applications to improve yield, nutrition and quality in a variety of meat and poultry and protein-based applications.
The acquisition adds sustainable clean label yield enhancement technology to the global Kemin Food Technologies portfolio of ingredient solutions. Kemin will rebrand the ingredient technology as Proteus, which is now available to Kemin customers in the United States to help commercial food processors improve retention of moisture and texture without reliance on artificial ingredients. This provides manufacturers the opportunity to meet the label claims and product attributes consumers desire, while reducing input costs and achieving greater yields.
The acquisition adds several new technologies to the existing Kemin portfolio of ingredient solutions, including:
Clean label phosphate alternative to meet consumer demand while also increasing yield and water-holding capacity.

Meat block replacement used in conjunction with phosphate, for additional yield and water retention while meeting USDA formulation regulations.

Fat block for fried foods forming a protein crust around items that inhibits frying oil from being absorbed into breading.
PepsiCo invests $40 million to support Black, Hispanic students
PepsiCo and its philanthropic arm, The PepsiCo Foundation, launched a new $40 million scholarship and professional mentoring program to support Black and Hispanic aspiring and graduating community college students. Launching in Dallas, Westchester, Houston and Chicago, PepsiCo plans to expand the program to 16 additional cities in the fall and aims to support 4,000 students over five years.
Higher education is a key pathway to better pay, greater job opportunities and long-term economic security. This $40 million initiative is designed to help Black and Hispanic students pursue and succeed in higher education and gain the training and skills they need for current and future job markets. The comprehensive program provides students with financial support as well as mentoring and leadership training from PepsiCo employees. Students will also have the opportunity to apply for internships and jobs at PepsiCo.
"Education is a great equalizer that enables economic growth, upward mobility and helps build generational wealth that lifts up communities over the long-term," said PepsiCo Chairman and CEO Ramon Laguarta. "With this program, we are creating a differentiated experience for students that goes beyond scholarships by providing critical training, support and other services that will put them on the path to success. Last year, PepsiCo committed to using our resources to combat deep-rooted economic disparities that have long impacted Black and Hispanic communities. We're proud to announce this community college program today as a key part of that effort."
The program is comprised of two types of scholarships—Uplift Scholarships for students seeking two-year associate degrees or trade certificates and S.M.I.L.E (Success Matters in Life & Education) scholarships for community college graduates transitioning to four-year colleges. Because students of color are more likely than white students to face challenges like access to affordable housing, childcare support, transportation and food, scholarship recipients will receive funding for education expenses like tuition and books as well as financial support for eligible living expenses. 
PepsiCo is currently working with Dallas College, Houston Community College, Westchester Community College and City Colleges of Chicago in this program and will add additional community college partners as the program expands to more cities. This initiative is based on a successful three-year pilot between PepsiCo and City Colleges of Chicago.
Bell Flavors & Fragrances earns sustainability award
Bell Flavors & Fragrances Inc. was recently awarded a silver medal in recognition of sustainability achievements by EcoVadis after completion of its audit at Bell's global headquarters in Northbrook, Illinois.
EcoVadis provides holistic sustainability rating that covers a range of systems including environmental, labor and human rights, ethics and sustainable procurement. To date, EcoVadis has rated more than 75,000 partners worldwide including some of the world's largest organizations while positively impacting the environment and fostering transparency.
"Bell Flavors & Fragrances, Inc. is proud to support and align with the IFRA-IOFI Sustainability Charter, which is built around five focus areas: Responsible Sourcing, Environmental Footprint, Employee Well-Being, Product Safety, and Transparency," said Diego Darquea C., Bell's senior director of product safety and compliance. "Our commitment is to make a difference for the planet, for people, and for our business by achieving the highest standards in the industry."
DSM launches Hologram Sciences personalized health & nutrition
Royal DSM announced the launch of Hologram Sciences, a consumer-facing company that will create brands targeting various health conditions. By combining health diagnostics, digital coaching and personalized nutrition, Hologram Sciences brands will provide consumers with more holistic solutions to manage their health. The mission-driven company combines top Silicon Valley talent, formerly of Uber, Fitbit and Facebook.
Hologram Sciences is backed with a $100 million investment by Royal DSM, which has made personalized nutrition a key pillar in its nutrition strategy, allowing the company to combine a range of capabilities and resources to cover the entire personalized nutrition value chain all the way to the consumer. Hologram Sciences will provide state-of-the-art consumer-facing personalized nutrition solutions that have been clinically proven to address a variety of consumer health needs. As solutions are validated in-market, they will be available to DSM customers. Hologram will also work to incubate products with DSM customers and partners, based on the latest consumer insights and leveraging their agile approach.
Along with nutritional supplements and diagnostics, the company's proprietary digital platform will provide consumers with a personalized experience including access to registered dietitians, allowing them to better understand how their lifestyle, nutrition and other factors impact overall health and what they can do to live healthier lives.
Bunge invests $35 million to meet plant-protein demand
Australian Plant Proteins (APP), which launched its first commercial processing plant in Horsham last year, has secured AU$45.7 million (US$35 million) in investment from global leading agri-food company Bunge. The agreement will allow APP to double the output of its plant protein isolates production by March 2022 and gives Bunge a minority stake in the company and makes it the exclusive distributor in the Americas.
Bunge will also have the option to license APP proprietary processing technology outside Australia. Both companies will partner to meet the increased demand for highly functional, non-genetically modified plant proteins from manufacturers of plant-based meat, dairy, other food and beverage, and nutritional supplements.
"As soon as APP commenced commercial production in November 2020, we experienced soaring demand for our premium faba bean protein isolate in Australia and internationally, with customers impressed with the product's high functionality and clean taste."
That high functionality of the faba bean protein isolate stems from APP's proprietary fractionation process that retains protein quality during production. This allows APP's protein isolates to be used for a broad range of plant-based foods and beverages including yogurts, milks, meat alternatives, protein bars and shakes, sauces, condiments, baked goods and protein supplements.
Bunge entered the plant-protein segment with a portfolio of high-purity pea and canola proteins in 2020 and is now expanding with APP's portfolio of protein isolates sourced exclusively from premium quality, Australian-grown pulses. The company has also used its unique fractionation process to develop protein isolates from yellow peas, mung beans, chickpeas, red lentils and yellow lentils, all of which are ready for commercial launch. The next stage of development at the Horsham facility will commence next month, with an expected completion date of March 2022, and will double the facility's capacity.
Subscribe and receive the latest insights on the healthy food and beverage industry.
Join 30,000+ members. Yes, it's completely free.
You May Also Like
---