Business briefs – Molson Coors – Fonterra – Brookside Flavors & Ingredients – AIDP – FDA
Business briefs – Molson Coors – Fonterra – Brookside Flavors & Ingredients – AIDP – FDA
Who said business is boring? Each week Food & Beverage Insider gives you the 411 on key industry moves affecting innovation and product development.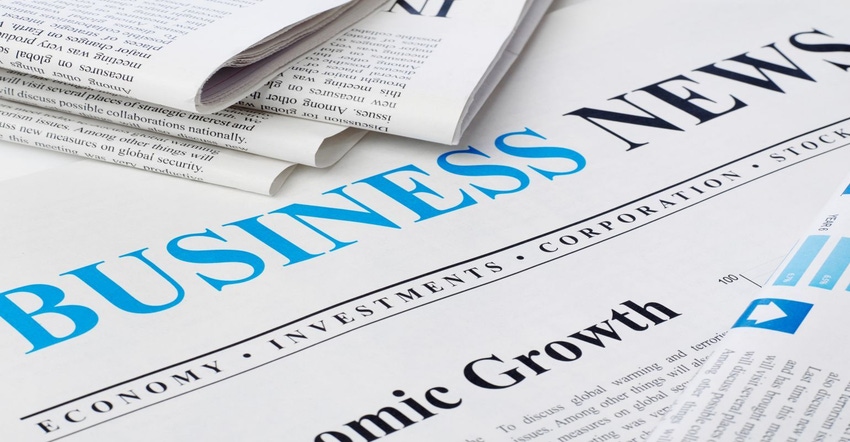 Molson Coors expands into RTD coffee sector
Molson Coors is expanding outside the beer aisle and signed an exclusive partnership to distribute La Colombe ready-to-drink (RTD), single-serve coffee products in certain channels in 2021. La Colombe and Molson Coors plan to fully transition distribution for all channels to the Molson Coors network over time. The partnership with Molson Coors will more than double La Colombe's retail footprint in drug and convenience stores, the latter of which ranks as the top channel for RTD coffee, accounting for some 41% of total retail sales, according to Nielsen data.
"This is one more way we're innovating beyond our traditional product lines to deliver what consumers want," said Pete Marino, president of Emerging Growth, Molson Coors. "It's a mutually beneficial partnership for all; La Colombe will enhance its reach through our established distribution network, our distributors will benefit from access to another fast-growing, high-demand product they can offer their retailer customers, and Molson Coors adds an above-premium offering to the top of our non-alcohol roster of brands."
Fonterra sells China farms
Fonterra has agreed to sell its China farms for a total of US$555 million, after successfully developing the farms alongside local partners. Inner Mongolia Natural Dairy Co. Ltd, a subsidiary of China Youran Dairy Group Limited, has agreed to purchase Fonterra's two farming-hubs in Ying and Yutian for $513 million. Separately, Fonterra has agreed to sell its 85% interest in its Hangu farm to Beijing Sanyuan Venture Capital Co., Ltd., for $42 million. Sanyuan has a 15% minority shareholding in the farm and exercised their right of first refusal to purchase Fonterra's interest.
Fonterra CEO Miles Hurrell said the sale of the farms will allow the co-op to prioritize the areas of its business where it has competitive advantages. "For the last 18 months, we have been reviewing every part of the business to ensure our assets and investments meet the needs of the co-op today," he said. "Selling the farms is in line with our decision to focus on our New Zealand farmers' milk."
Brookside Flavors & Ingredients appoints CEO
Brookside Flavors & Ingredients LLC has appointed Rudy Dieperink as its new chief executive officer. A veteran food ingredient and flavor executive with experience in growing brands and leading top performing companies in high growth categories, Dieperink most recently was president and CEO of FrieslandCampina Ingredients N.A. Inc. Prior to that, he was COO of Ottens Flavors and held numerous senior executive positions at Quest International.
AIDP expands prebiotic footprint with Olygose acquisition
AIDP Inc. has acquired the core technology and related intellectual property of Olygose SAS, including the transfer of patents, manufacturing technology, trademarks, pre-clinical and clinical studies, regulatory certificates and other intellectual properties. The acquisition expands AIDP's prebiotic portfolio and plant-based solutions.
Olygose is best known for its key brands Olygose, AlphaGOS and CravingZ'Gone. AIDP has assumed all the rights associated with the brands, production technologies and patents. As part of the acquisition, AIDP secures a new technology on extracting proteins and prebiotics from peas. In addition to the GOS based prebiotic brands, AIDP can offer a new soluble pea protein with neutral taste, ideal for vegan functional foods and vegan-based protein drinks, shots and other liquid formulations.
FDA, USDA sign MOU to facilitate U.S. dairy exports
FDA and USDA have signed a Memorandum of Understanding (MOU) that outlines an effective and efficient framework to leverage the collective strengths of the agencies to take a concerted, modern approach to support the export of U.S. milk and milk products worldwide.
The U.S. exports $6 billion worth of milk and milk products annually. In their respective roles of food safety, marketing and trade facilitation, FDA and USDA have complimentary programs to support the exportation of these products from the U.S. Increasingly, U.S. dairy exporters face challenges in the global marketplace from trade partners requiring additional information and assurances. This has resulted in the need for an increased level of coordination by regulators to help address requests and to facilitate trade of safe and wholesome products from the U.S.
FDA is responsible for ensuring that milk and milk products are safe and wholesome as labeled through enforcement of the Federal Food, Drug and Cosmetic Act (FD&C). This is accomplished, in part, by inspecting the production, processing, and distribution of foods and examining samples to ensure compliance with the FDA's statutory requirements. FDA also engages with international regulators and stakeholders regarding the safety of U.S. milk and milk products. FDA will continue in its role as competent authority, engaging directly with foreign authorities as needed on food safety matters, and providing oversight to more than 6,000 firms that produce dairy products. USDA, through its dairy grading service, is the lead agency on issuing dairy sanitary certificates, coordinating interagency collaboration related to U.S. exports of milk and milk products, and negotiating with foreign countries on certifications to meet their importing requirements.
Subscribe and receive the latest insights on the healthy food and beverage industry.
Join 30,000+ members. Yes, it's completely free.
You May Also Like
---