Business briefs – Oterra – Louis Dreyfus Co.– Cargill – Sunkist – Ingredion
Business briefs – Oterra – Louis Dreyfus Co.– Cargill – Sunkist – Ingredion
Who said business is boring? Food & Beverage Insider has the 411 on key industry moves affecting innovation and product development.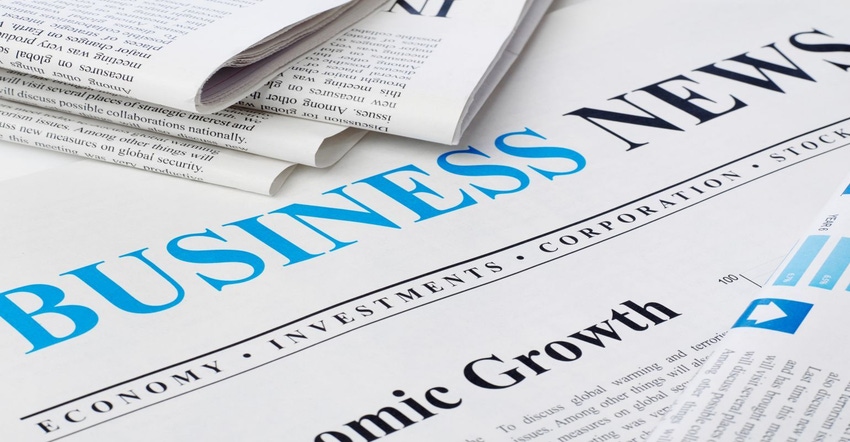 Oterra to acquire Symrise natural color business
Oterra is acquiring Diana Food's natural food coloring business, which is currently owned by Symrise AG, a global supplier of fragrances, flavors, food, nutrition and cosmetic ingredients. The acquisition comes on the heels of Oterra's acquisition of SECNA Natural Ingredients Group S.L in June 2021, which helped cement Oterra's footprint in the natural colors market.
"Consumers these days know what they want, and all research shows that the demand for natural food colors continues to grow strongly," said Odd Erik Hansen, CEO, Oterra. "The market is expected to reach $3.2 billion by 2027—and adding companies with complementary strengths and offering to our business will enable us to best help our customers on their journey towards natural."
Louis Dreyfus Co. forms JV to bring specialty coffee to Japan
Louis Dreyfus Co. Asia Pte. Ltd. signed a joint venture agreement with Zephyr Japan, a specialty coffee merchant, to provide premium coffees to Japanese consumers. The partnership with Zephyr Japan represents LDC's first venture in Japan, a fast-growing market for specialty coffees.
The global specialty coffee market is expected to exceed US$83 billion by 2025, with significant opportunities in Asia as coffee companies focus on offering customized, taste-based coffees to specific consumers in the region.
"We are excited to further extend our presence in Asia and enter the key consumer market for specialty coffees that is Japan, combining Zephyr Japan's strong market knowledge and LDC's expertise in sourcing top-quality, sustainably produced coffee beans," said Ross Hawkins, LDC's global head of Coffee Partnerships.
Cargill opens $150 million pectin processing plant in Brazil
Cargill opened a new, state-of-the-art $150 million pectin production facility in Bebedouro, Brazil that significantly expands the company's ability to meet growing global demand for the label-friendly texturizing ingredient. The new facility prioritizes sustainable production with advanced CO2 emission reductions and biomass reuse.
The new plant culminates a three-year plan to expand Cargill's global pectin production, which also included improvements to its existing pectin facilities in France, Germany and Italy. Built in the heart of Brazil's citrus-growing region, the new plant's proximity to citrus fields ensures an abundant supply of fresh fruit peels, the raw material required for premium pectin production. It will produce a full range of Cargill's HM pectins, significantly increasing the company's pectin supply and expanding production presence in South America and Europe.
The new plant leverages advanced technology to reduce its environmental footprint and includes sustainability certification of raw materials. This starts with the plant's proximity to its citrus suppliers and their Rainforest Alliance certified farms, which helps minimize CO2 emissions from raw material transport, promotes regenerative agriculture practices and extends to its state-of-the-art design. The plant is powered by thermal energy generated from biomass and biogas, using sustainability practices already proven at other company facilities.
Sokol, Sunkist to develop line of fruit-driven products
Sokol Custom Food Ingredients, a family-owned company that has been developing custom food formulations for 125 years, has partnered with Sunkist Growers Inc. to develop and produce a line of better-for-you Sunkist branded dressings and sauces in a variety of vibrant and fruit-driven flavors.
Created to complement everything from salads to tacos, dipping sauces and more, the range will include gluten-free and nut-free offerings with no GMOs or high fructose corn syrup (HFCS). The products are expected to available nationwide by early 2022. It is the first time Sunkist has launched licensed products within the sauces and dressings category.
"Industry trends indicate interest in overall wellness continues to be on the rise, and that more people have learned how to create healthy meals at home this past year," said Mark Madden, vice president, Marketing and Global Licensing at Sunkist. "These trends have informed us as we look for new ways to educate consumers on the many nutritional benefits of citrus and inspire them to incorporate fresh ingredients in their meals and snacks. It was great to collaborate with our partners at Sokol and create this new line of dressings and sauces that will bring vibrant flavor to our consumers' homemade creations."
Ingredion, S&W enter U.S. stevia pilot production supply agreement
Ingredion Inc. and S&W Seed Co., a global integrated agricultural seed technology company, have entered into an exclusive U.S. stevia pilot production supply agreement. Under the terms of the agreement, S&W will leverage its proprietary stevia plant portfolio and production techniques to supply Ingredion and its PureCircle by Ingredion subsidiary with high-quality, U.S.-sourced stevia plants.
"This agreement strengthens our ability to provide sugar reduction solutions for our customers by diversifying our supply of sustainably sourced stevia in the U.S.," said Jeremy Xu, Ingredion's senior vice president and chief innovation officer. "This agreement with S&W will allow us to evaluate the long-term opportunity to produce large quantities of stevia in the U.S. effectively."
The agreement represents the third major development to Ingredion's stevia business in the last 14 months. Last July, Ingredion acquired a controlling stake in PureCircle (now PureCircle by Ingredion). Earlier this year, Ingredion announced a joint venture with Amyris to exclusively offer fermented sugarcane Reb M as part of its expanded stevia portfolio. PureCircle by Ingredion is the only stevia ingredient supplier to offer all major stevia production technologies (stevia from extraction, fermentation and bioconversion). Ingredion continues to invest in the future of sugar reduction innovation, inclusive of its stevia sweeteners and flavor modifiers.
S&W has developed unique, non-GMO, all-natural stevia varieties over the past 10 years utilizing its proprietary plant breeding program. "Recently, we have made what we believe is a significant leap forward by validating efficacy of stevia production in the southeastern U.S.," said Mark Wong, CEO of S&W Seed Co. "By leveraging a unique seed-to-plant process and mechanical harvesting system, we expect to dramatically reduce overall production costs. Importantly, this method is intended to allow the stevia to function as a green cover crop, helping to sequester carbon."
Subscribe and receive the latest insights on the healthy food and beverage industry.
Join 30,000+ members. Yes, it's completely free.
You May Also Like
---