Business briefs – Sun-Maid – Anheuser-Busch – U.S. Sugar – DSM – Flavorchem
Business briefs – Sun-Maid – Anheuser-Busch – U.S. Sugar – DSM – Flavorchem
Who said business is boring? Food & Beverage Insider has the 411 on key industry moves affecting innovation and product development.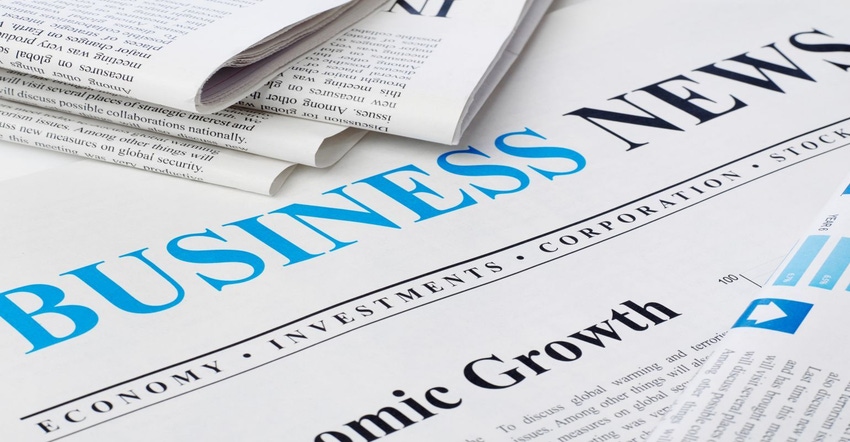 Sun-Maid acquires Plum Organics
Sun-Maid Growers of California is acquiring Plum Organics, a leading premium, organic baby food and kids snacks brand, from Campbell Soup Co. Terms of the transaction were not disclosed.
The sale of the Plum Organics baby food brand is part of Campbell's ongoing strategic process to create a greater focus on driving growth in the division's core categories of soup, sauces and beverages. Upon completion of the deal, Sun-Maid gains Plum Organics diverse portfolio of organic foods and snacks serving the infant, toddler and children's market.
"Plum is a natural fit for the Sun-Maid family given our expertise, leadership and rapid growth in healthy snacking, along with our strong emotional connection with family households," said Harry Overly, CEO and president of Sun-Maid Growers of California. "Its acquisition is an integral part of our continued dedication to providing superior products while delivering category growth. We're committed to carrying on Plum's mission of serving babies the very best food from the first bite."
Anheuser-Busch invests $1 million in St. Louis EverGrain facility
Anheuser-Busch is investing $1 million to expand production of its EverGrain subsidiary that upcycles used barley from beer manufacturing to create barley-based ingredients that can be used in a variety of food and beverage products. The project is part of Anheuser-Busch's recent announcement that it will invest $1 billion in its U.S. manufacturing capabilities through next year, including about $100 million for sustainability projects.
Anheuser-Busch sources 98% of its ingredients from U.S. farmers, and EverGrain will leverage the company's multi-generational relationships with many of its growers to deliver its transformative barley products at scale.
The investment will create long-term jobs and support the installation of EverGrain's first full-scale production facility by reviving the use of historical brewery landmark, Stockhouse 10, on the Anheuser-Busch St. Louis Brewery Campus.
"This announcement is a key milestone in EverGrain's journey to realize the full potential of barley. As we grow our operations in St. Louis, we will be able to deliver new options to consumers who seek a healthier and more sustainable future," said EverGrain Founder and CEO Greg Belt. "With Anheuser-Busch's support, we are uniquely positioned to deliver high-quality plant-based ingredients that don't require additional land, save water, and lower the overall carbon footprint of our products – making them better for people and for the planet."
U.S. Sugar to acquire Imperial Sugar
U.S. Sugar has reached an agreement with Louis Dreyfus Co. to acquire the business and assets of Imperial Sugar Co., a port refiner with operations in Georgia and Kentucky. The acquisition provides customers with increased production and distribution, a full portfolio of sugar products, and a more secure sugar supply.
"We are excited to combine our operations with Imperial Sugar's port refinery, consumer brands and sugar processing capabilities," said Robert H. Buker, Jr., President and CEO of U.S. Sugar. "Together, U.S. Sugar and Imperial Sugar will provide our customers with a more dependable, secure supply of sugar."
Imperial Sugar currently operates a refinery at Port Wentworth in Savannah, Georgia and a sugar transfer and liquification facility in Ludlow, Kentucky. The company primarily sources its raw sugar from Central and South America and the Caribbean. Imperial Sugar's various facilities, consumer brands and raw/refined sugar inventories will be included in the purchase.
Prior to building its Clewiston refinery in 1998, U.S. Sugar for decades sold and shipped its raw sugar to the Savannah refinery it is now acquiring. The company sustainably farms more than 200,000 acres of sugarcane in South Florida and also owns and operates a short-line railroad, the South Central Florida Express, which facilitates shipping sugar products.
DSM acquires flavor & fragrance business from Amyris
Royal DSM has reached an agreement to acquire the flavor and fragrance bio-based intermediates business of Amyris Inc. for US$150 million, extending DSM's offerings in aroma ingredients with bio-based ingredients for the flavor and fragrance and cosmetics industries.
DSM will acquire the business currently consisting of seven intermediate products that will be added to its existing personal care and aroma ingredients activities. The deal further strengthens DSM's leading biotechnology base with flavors and fragrances intermediate products and increases the scale of its biotechnology activities in nutritional ingredients; broadens its existing offerings in aroma ingredients with additional biotechnology-based products for its existing flavors and fragrances customer base; and strengthens the company's sustainability profile.
Flavorchem, Orchidia Fragrances expand sustainability, CSR commitment
Flavorchem and Orchidia Fragrances, released its 1st annual Sustainability & Corporate Social Responsibility Annual Report highlighting how it aligned itself with industry best practices and established a corporate program that allows for continuous improvement.
The company's sustainability expansion is a global initiative that follows the highest standards of guidance set forth by three different sources—EcoVadis, Sedex and the IFRA-IOFI Charter—chosen for their universal recognition as well as their depth and breadth of experience in flavors and fragrance industries. Framework and guidance include:
IFRA-IOFI Sustainability Charter: Together with the 120 + other global F&F company members, Flavorchem was one of the first to sign the Charter. The Charter has five focus areas which include ensuring responsible sourcing, reducing environmental footprint, enhancing employee well-being, prioritizing product safety and overall transparency.
EcoVadis: One of the world's most trusted business sustainability ratings platforms, EcoVadis uses a universal scorecard, benchmarks, and performance improvement tools to monitor and rate sustainability and social responsibility performance.
Sedex Advance Member: Sedex's ethical data platform checks Flavorchem's suppliers' ethical, environmental, and social practices to manage risk and make the most informed choices to manage the relationships and extend good practices throughout the business and supply chain.
Subscribe and receive the latest insights on the healthy food and beverage industry.
Join 30,000+ members. Yes, it's completely free.
You May Also Like
---