Business briefs: Tate & Lyle – Batory Foods – MycoTechnology – FFP
Business briefs: Tate & Lyle – Batory Foods – MycoTechnology – FFP
Who said business is boring? From acquisitions to joint ventures, Food & Beverage Insider has the 411 on key industry moves affecting innovation and product development.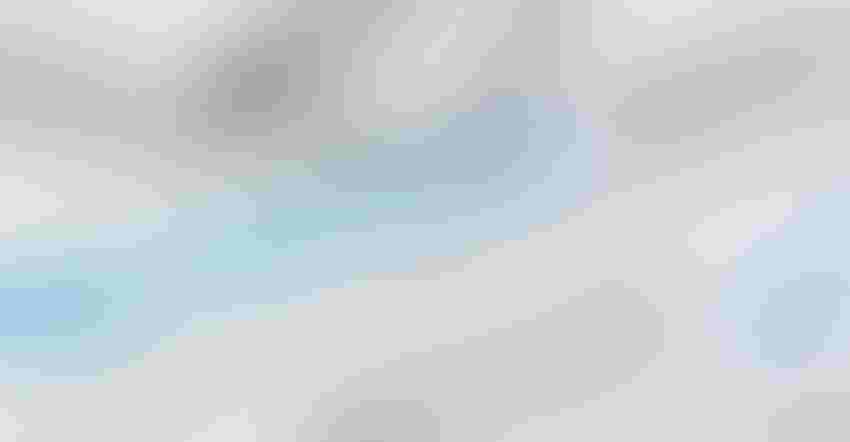 Tate & Lyle acquires Nutriati
Tate & Lyle PLC is acquiring all the assets of Nutriati, an ingredient technology company. Founded in 2018, Nutriati is a developer and producer of plant-based proteins, focusing on chickpea flour and protein. The acquisition builds on an existing distribution agreement between the two companies. Per the terms of the agreement, Tate & Lyle received intellectual property (IP) assets from Nutriati, and also assumed selected liabilities.
"This acquisition complements our existing ingredient portfolio perfectly and supports our purpose pillars of supporting healthy living and caring for our planet," said Nick Hampton, chief executive of Tate and Lyle. "We look forward to fully maximizing the strong functional benefits of these plant-based, chickpea derived products and offering an even wider range of fortification solutions to our customers."
Batory Foods acquires Sweetener Solutions
Batory Foods has acquired Sweetener Solutions, which specializes in custom sweetener formulation, blending and packaging. Sweetwater Solutions brings two decades' of technical expertise in the sweetener replacement field. The company's proprietary AccuBlend process formulates precise and consistent blends and pre-blends comprised of conventional and natural high-intensity sweeteners with other dry ingredients. Through the acquisition, Batory Foods, a national distributor of natural, alternative sweeteners and sweetener blends, seeks to broaden its ingredient offerings and expand its capabilities. Batory plans to expand Sweetener Solutions' VeriSource service, which verifies that ingredients are accurate with respect to quality and concentration, and that they meet regulatory requirements.
"We are pleased to complete this acquisition, which will further expand our capabilities and ingredients portfolio to provide sugar reduction and replacement solutions to the market," said Vince Pinneri, president at Batory Foods.
Mike Lasky, Sweetener Solutions CEO, will remain in his role after the acquisition. To streamline the transition, many of the company's other key members have also accepted positions at Batory Foods.
MycoTechnology and OIA establish joint protein venture
MycoTechnology Inc. and Oman Investment Authority (OIA) have entered into a strategic partnership to produce high-quality mushroom protein using locally grown dates. The joint venture will include construction of a state-of-the-art production facility in Oman on a 10-hectare site with the goal of scaling up and commercializing dates as a nutritious, sustainable protein.
MycoTechnology is a Colorado-based "mushroom innovation" company that creates plant-based ingredients by harnessing the power of mycelia—the invisible "root system" of the mushroom that serves as a metabolic engine—and the role it plays in natural fermentation. OIA, a sovereign wealth fund located in Muscat, Oman, is a major producer of dates, but more than half of its product currently goes to waste or animal feed. The goal of the joint venture is to upcycle a large percentage of these excess dates by using MycoTechnology's proprietary fermentation platform to harness the date's natural sugar as a source of carbon, fueling production of mushroom-based protein.
"MycoTechnology is excited to be co-operating with Oman Investment Authority to build this highly innovative food oasis in the desert," commented Alan Hahn, MycoTechnology CEO. It represents a breakthrough in the quest to bring food security to Oman and the wider region. This initiative will be transformative—and not just for the Middle East. We are foraging for the future, unlocking the ancient power of culinary mushrooms to feed the world's growing population with a solution that's been beneath our feet all along."
The partnership is in keeping with Oman Vision 2040: OIA's mission of creating a sustainable future through increasing local food production and drawing modern technologies to the country. Construction on the new facility will commence in the first half of 2023, and commercial production is expected to begin in the second quarter of 2025.
FFP expands natural ingredient platform with T-Bev acquisition
Florida Food Products (FFP) has moved to expand its natural food ingredient capabilities by investing in T-Bev Inc. , a producer of natural, functional ingredients in the nutraceutical and beverage markets. This is the second acquisition the clean label food and beverage ingredient company has made in the last six months. The acquisition marks a meaningful expansion of FFP's nutraceutical ingredient platform, as well as its West Coast presence.
Anson Gu, CEO of T-Bev stated, "Going forward, FFP's resources will allow us to enhance our operations, grow into new markets, and introduce innovative solutions for our customers."
Jim Holdrieth, FFP president and CEO, said, "Our investment in T-Bev marks our expansion into the nutraceutical market while extending our industry-leading capabilities in tea-related products. As we continue to build the FFP platform, Anson and T-Bev will play a critical role in our collective success."
Subscribe and receive the latest insights on the healthy food and beverage industry.
Join 30,000+ members. Yes, it's completely free.
You May Also Like
---