Business briefs – Tate & Lyle – PepsiCo – Batory Foods – Mondelez – Givaudan
Business briefs – Tate & Lyle – PepsiCo – Batory Foods – Mondelez – Givaudan
Who said business is boring? Food & Beverage Insider has the 411 on key industry moves affecting innovation and product development.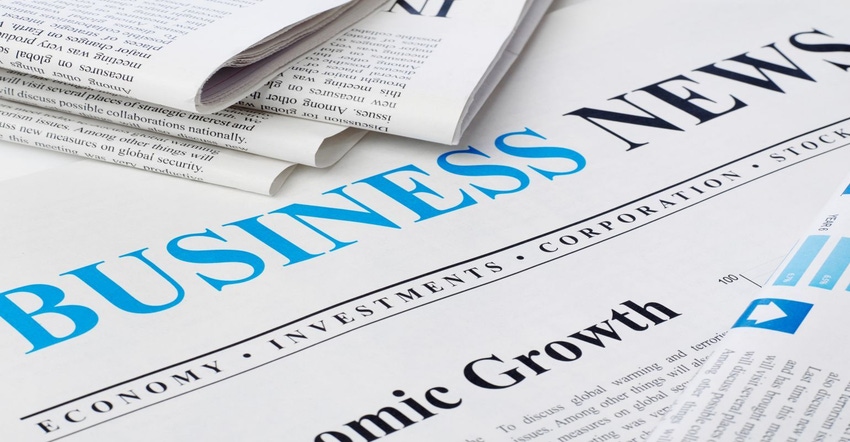 Tate & Lyle completes acquisition of tapioca business in Thailand
Tate & Lyle PLC on Feb. 11 completed the acquisition of an 85% shareholding in Chaodee Modified Starch Co., Ltd., a tapioca modified food starch manufacturer located in Thailand. The signing of a conditional agreement for this acquisition was announced on 28 October 2020.
Commenting on the deal announced in October 2020, Nick Hampton, Chief Executive of Tate & Lyle, said: "We are delighted to welcome our new colleagues to Tate & Lyle. This acquisition extends our presence in specialty tapioca-based texturants and allows us to offer a broader range of tapioca-based solutions to meet customers' needs for better tasting and clean label foods. It also establishes a dedicated production facility in the main tapioca area of eastern Thailand and expands our manufacturing footprint in the higher growth Asia Pacific region."
Aunt Jemima rebrands as Pearl Milling Co.
PepsiCo announced on Feb. 11 the debut of Pearl Milling Co., the new name of the pancake mix and syrup varieties previously found under the Aunt Jemima brand. The newly branded pancake mixes, syrups, cornmeal, flour and grits products will start to arrive in market in June 2021.
Though new to store shelves, Pearl Milling Co. was founded in 1888 in St. Joseph, Missouri, and was the originator of the iconic self-rising pancake mix that would later become known as Aunt Jemima. Quaker Oats Co. signed the contract to purchase the Aunt Jemima brand in 1925. It updated its image over the years in a manner intended to remove racial stereotypes that dated back to the brand origins. In June 2020, the company announced it was transitioning from the Aunt Jemima name and likeness on packaging and pledged a $5 million commitment to support the Black community.
In the coming weeks, Pearl Milling Co. will also announce the details of a $1 million commitment to empower and uplift Black girls and women, inviting the community to visit its website and nominate non-profit organizations for an opportunity to receive grants to further that mission. This is in addition to PepsiCo's more than $400 million, five-year investment to uplift Black business and communities, and increase Black representation at PepsiCo.
Batory Foods launches Smartboards microsite
Batory Foods has launched Batory Smartboards, an insight and inspiration microsite for the food and beverage industry that will offer training, provide innovative application ideas and foster collaboration among potential partners.
Serving as an online community for various stakeholders, the platform will allow for sharing unique perspectives and experiences regarding the tools, insights, and resources necessary to thrive in the food, beverage and nutrition/nutraceutical industries. The site is designed as an "all things food ingredients" home that aims to enhance customer experiences and showcase vendor capabilities. Visitors to the site can explore a wide array of content including innovative, on-trend product news, market insights, trend analysis, application recipes and case studies highlighting successful power partnerships with food, beverage and nutrition companies. In addition, the site will house on-demand assets like white papers, newsletters, infographics and survey results.
Mondelēz Snackfutures launches CoLab startup engagement program
SnackFutures, the Mondelēz International Inc. innovation and venture hub, has launched CoLab, a new start-up engagement program for early-stage well-being snack brands.
CoLab is designed to be a collaborative effort between entrepreneurs and the Mondelēz International ecosystem to drive mutual growth. SnackFutures will provide participating start-ups with tools, technologies and access to networks and industry expertise, while also gaining insights, capabilities and prospective investment opportunities. It builds on SnackFutures' mission to create a snacking world that is good for people, kind to the planet and deliciously fun by bringing "big and small" together to push the boundaries of what's possible in well-being snacking.
"SnackFutures is in a unique position of both creating our own brands and investing in start-ups, so we can offer participants empathy and understanding from our own experiences along with the rigor, discipline and insights of global snacking leader," said Brigette Wolf, global head of SnackFutures, Mondelēz International. "It's even more important for programs like CoLab now as these small brands try to recover and grow out of the challenges presented by the COVID-19 pandemic."
CoLab is a 12-week program customized based on each participant's business challenges and growth priorities with a key emphasis on providing dedicated attention, 1:1 mentorship, workshops and access to Mondelēz International's leadership, best-in-class expertise, resources and networks. The curriculum will be a combination of virtual sessions and three in-person activities (where and when travel is permitted). Up to 10 start-ups will be chosen to participate in the program and receive a $20,000 grant.
The call for submissions is now open with the program set to begin in June 2021. To apply, start-ups must be based in the U.S., generate at least $500,000 in revenue, have high growth potential, align with the Mondelēz International innovation priorities, and can benefit from working with Mondelēz International and the company's partners.
Givaudan to acquire Myrissi
Givaudan on Feb. 8 announced it is acquiring Myrissi, a company based in France that has developed patented AI technology capable of translating fragrances into color patterns and images. Terms of the deal were not disclosed.
"The acquisition of Myrissi is aligned with our long-term Fragrance & Beauty strategy; their expertise in AI will support us in proposing to our customers new visual and verbal storytelling approaches to consumers," said Maurizio Volpi, president, Givaudan Fragrance & Beauty. "This is particularly important in a time when e-commerce is booming. Our mission will be to support our customers to evoke the smell of their products in the most inspiring way, helping consumers to choose the product that best fits their preferences."
Subscribe and receive the latest insights on the healthy food and beverage industry.
Join 30,000+ members. Yes, it's completely free.
You May Also Like
---