Engaging NGOs as a strategic business partner
Engaging NGOs as a strategic business partner
A nongovernmental organization (NGO) can help a brand reach its long-term sustainability and/or purpose-driven business goals.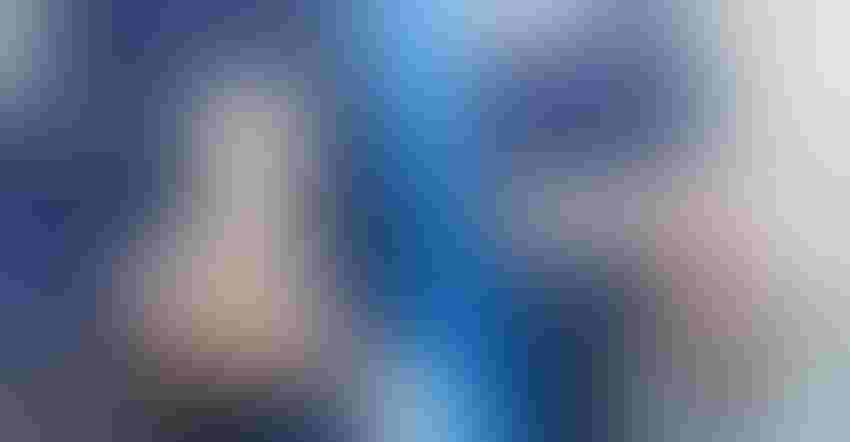 In today's climate, consumers, employees and government regulators are holding businesses to a higher standard around purpose and sustainability. In response, more companies are stepping up to tackle a wide variety of world problems—including climate change and social issues—through partnerships with nongovernmental organizations (NGOs). While these partnerships provide a great platform for cause-marketing and increased consumer loyalty, the standard of impact for the private sector held by stakeholders is at an ultimate high. Stakeholders want to know in-depth details about how companies are making a difference in the world for the long term.
While a business's current NGO partner might be part of its cause-marketing campaigns and employee volunteer days—or simply a recipient of its generous philanthropic donation—now is a great time to partner with an NGO on a deeper level to help the business reach its long-term sustainability and/or purpose-driven business goals.
As a business partner, what do NGOs bring to the table, aside from expertise in executing their mission? Depending on the NGO, a variety of skills, expertise and experience may be available to private sector partners to help them reach their long-term sustainability goals. The following real-world examples illustrate how an NGO can add value as a strategic business partner.
Navigating relevant stakeholders
The private sector is skilled in the business of making money through products and/or services. However, it likely doesn't have the expertise on staff or within its own stakeholder relationships specific to reaching underserved conmunities and making a long-term, sustainable impact.
Well-established, evidence-based NGOs staffed with experts in their field are equipped with the knowledge and experience needed to not only implement their mission to underserved communities on the ground, but they also have key relationships with the major players that influence the space. Whether it's UN institutions, researchers at universities, government officials or many others, NGOs have developed long-term working relationships with these key stakeholders in their field in order to implement their mission and enact long-term change in the communties they serve.
Take Vitamin Angels, for example, an organization focused on providing evidence-based nutrition interventions to underserved pregnant women and children around the world. In this space, many key stakeholders are involved in everything from on-the-ground implementation of the nutrition programs to advocating for country-wide scale-up of these interventions. The relationships that NGOs have with their industry stakeholders are not only vital to the NGO themselves, but are also essential to helping the private sector achieve its sustainable impact goals. As the the private sector's desire to showcase "how" it is achieving its sustainability goals increases, its NGOs' relationships with key players in the industry only becomes more vital.
Building ethical supply chains, risk management
Getting a bit more concrete, key stakeholder relationships may specifically help business executives in the nutrition space. For example: A retailer has been informed by its investors that it needs to provide more data on its supply chain agreements with the brands it carries. They want to make sure that the people working along the brands' supply chains are receiving basic health and nutrition access.
Doing this is a form of risk management. The investor and retailer do not want any disruption to their supply chain that can come in the form of regulation from governments, sickness, lawsuits from workers, or activist threats because they find out, for example, child labor was used to harvest turmeric.
The people brands do business with want to make sure they have robust supply chains that they can depend on and not expose them to unnecessary risk. They want to make sure the workers all along the brands' supply chains are paid a living wage, have access to basic needs like health care and nutrition, and are not denied any basic human rights.
The right NGO has the knowledge, experience and key relationships to help a brand navigate this space and provide the business with an overview of the landscape regarding watch-outs and general risk mitigation. They can help the brand operate in a way that is aligned with the interest of society and provide guidance on less risky and more sustainable business practices. The private sector cannot achieve this all on its own. It needs to align its operations in a way that has the support of many different stakeholders concerning a problem society has been trying to solve—and an NGO partnership can facilitate just that.
Engaging the right NGO partner
Four quick suggestions can help a brand get started finding—and maximizing the value of—the right partner:
1. Vet and understand potential NGO partners.
What evidence do they have to support that their program activities are having an impact? Understand what exactly an NGO partner is trying to achieve, and how the organization goes about it.
2. Review the NGO's structure.
Examine the group's data collection activities, reporting framework, data analysis and verification, third-party vetting and other key performance indicators (KPIs). This will help provide a common language to measure performance together as a partnership moves forward.
3. Lean on the expertise of an NGO partner.
The right NGO will likely already have knowledge of all the stakeholders in the specific industry and be able to help identify obstacles that the private sector—and a particular company—can help solve. This NGO partnership can help reframe business goals and provide valuable risk-management advice aligned with larger societal goals.
4. Be aware of pushing a "donor drive agenda."
NGOs have a very specific mission, and it's important for the partnership to make sure an NGO partner upholds its legitimacy and authenticity surrounding its charter. Make sure the brand's business goals and the NGO's mission goals are aligned, relevant and complementary.
An increasing number of stakeholders from all different sectors are demanding more accountability, transparency and competency in fulfilling peace and prosperity for both people and planet. Maximizing the value of one's NGO partner can help a business achieve its sustainability goals.
Chris Hortinela is associate director of sustainability at Vitamin Angels. He works with the organization's private sector partners to help them reach their sustainability and environmental, social and governance (ESG) goals. Drawing on his logistical and creative knowledge garnered from his previous career experience working for the United Nations in Geneva, Hortinela ensures that Vitamin Angels' partners align with the UN's Sustainable Development Goals (SDGs) and yield measurable results for investors, employees and other stakeholders.
Subscribe and receive the latest insights on the healthy food and beverage industry.
Join 30,000+ members. Yes, it's completely free.
You May Also Like
---