Going all in on all-natural
Going all in on all-natural
Midwest meat company Greenridge innovates and expands with new line of clean label, handcrafted deli products.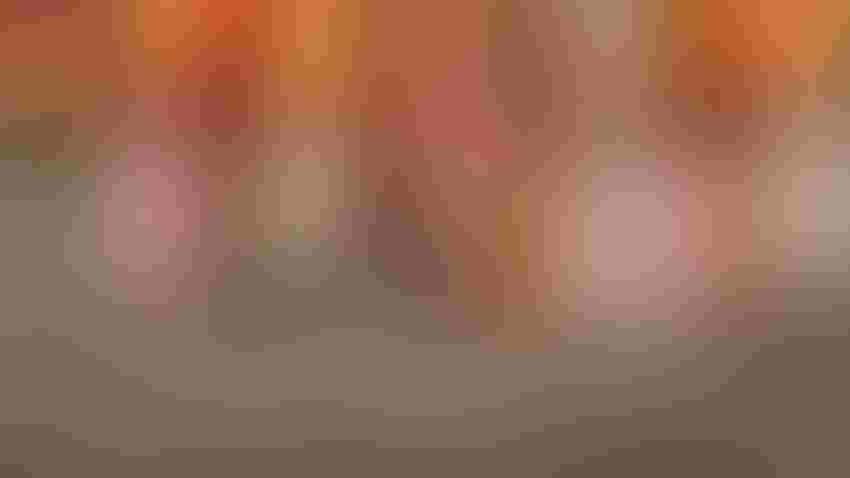 At a Glance
Greenridge, formerly Greenridge Farms, is undergoing a major rebranding and expansion of its all-natural deli meat line.

The company is tripling the size of its facility to enhance R&D efforts and improve product offerings.

It's focused on clean, natural ingredients, utilizing a small-batch approach with grass-fed beef and antibiotic-free chicken.
Building on a long-standing reputation for impeccable sourcing and handcrafted production, Greenridge recently launched a major rebranding and expansion of its all-natural deli meat line. In the 15 years since brothers Sebastian and Michael Madej founded what was formerly known as Greenridge Farms, it's become one of the fastest-growing meat companies in the Midwest. Now, armed with a new name and website and a facility planned to triple in size, Greenridge is well positioned to tap into the insatiable appetite for artisan meats in unique flavors, sizes and formats.
"Our expanded facility will allow us to grow our research and development process, and continually improve our product portfolio by testing new spice blends and cooking techniques," Sebastian Madej said.
When complete, the facility will include capabilities for drying meats to naturally extend their shelf life, and for offering meats in a pre-sliced format to meet the growing demand for convenient options.
The company's upcoming introduction of snack sticks in new sizes, including 1-oz. sticks and two- and four-packs, is also intended to adapt to the shift in consumers' eating habits. "People's eating patterns have changed over the years from three square meals to multiple micro meals throughout the day, so it made sense to expand our offerings to include on-the-go snack options," Madej said.
New snack stick flavors of Italian-Style Grass Fed Beef and Buffalo Chicken were inspired by the company's top sellers and regional influences, according to Madej.
"As a Chicagoland company, we wanted to create something with the locally famed giardiniera, so we stuffed our classic beef stick with it," he explained. The Buffalo Chicken snack stick was created by infusing Greenridge's chicken sticks with a favorite hot sauce.
"Both of these have so much flavor, and along with our all-natural beef and jalapeno and cheddar cheese beef snack sticks, are perfect for on-the-go eating," Madej maintained.
For Madej, Greenridge's evolution has been as natural as its products, beginning with the desire to honor his European roots with meats made in the taste and style of his native Poland.

"When I was growing up, my family made many of its own meats and they were delicious," he said. "Just beef, salt and spices were used, and we have always strived to keep any unnecessary ingredients out of our products."
Fast forward to 2023, when Madej believes "consumers may be smarter and more aware of what they are feeding themselves and their families" more than ever. "With that, the demand for cleaner foods continues to grow," he said. "Hopefully, we end up in a place where most foods are made with ingredients that are found in an everyday kitchen."
The company's extensive, new Naturals line captures the zeitgeist perfectly, featuring a small-batch approach to products made from grass-fed beef and antibiotic-free chicken, with no MSG, soy or gluten, synthetic colors or flavoring agents. Factors that have long differentiated this family-owned company continue to be emphasized: all natural flavors created in-house by blending single ingredient spices sourced exclusively from Europe; use of only natural smoking techniques (no liquid or artificial smoke); premium quality meat from primarily Midwestern family farms; and a straightforward and transparent production process.
"We work with our in-house USDA inspector daily to ensure we meet or exceed all USDA standards for our all-natural, clean label offerings," Madej said.
Greenridge's small-batch, no-shortcuts approach works to meet customer demand without overproduction, limiting the amount of inventory staged in distribution centers and warehouses. "Ultimately, this means that the product on shelf is as fresh as possible," Madej said.
Subscribe and receive the latest insights on the healthy food and beverage industry.
Join 30,000+ members. Yes, it's completely free.
You May Also Like
---