New farming technology boasts sustainable plant-based beverages and ingredients
New farming technology boasts sustainable plant-based beverages and ingredients
Plant-based food ingredients company Pac Ridge uses seed-to-shelf True Crops and Sonic Milling technology to verify sustainable regenerative farming practices.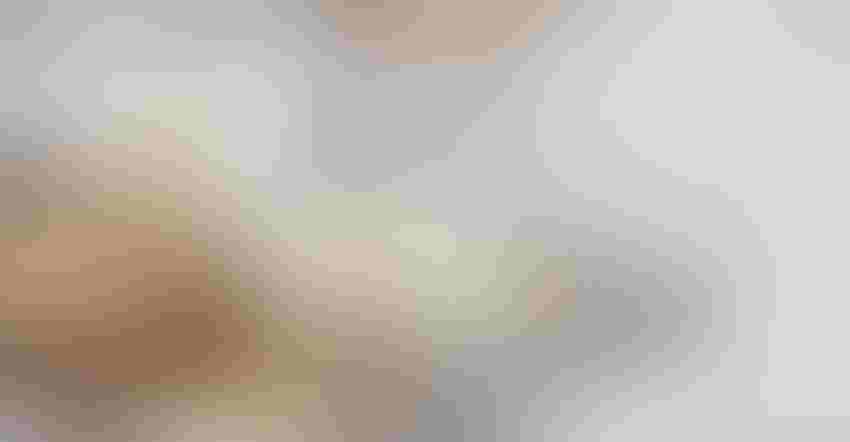 Canadian Ken Grenier grew up in the city, but it seems congested streets and noise aren't staples of urban life he just couldn't do without.
Grenier, CEO and co-founder of Pac Ridge, located throughout Canada and with presence in North America, is immersed in the farming industry—and farmers themselves. His plant-based food ingredients company uses seed-to-shelf True Crops and Sonic Milling technology to verify sustainable regenerative farming practices. It produces high-value oat milks and creamers, alternative pea protein concentrate and high-fraction starch.
So, instead of fussing over the nuances of timing a traffic light or squeezing into a tight parking space, Grenier and his partner, co-founder and farmer Jeff Gross, are acutely dialed into the company's 2023 agenda. One key priority: commercialization of its Sonic Milling technology 1.0 in February and 2.0 in September. "[It's] a whole oat milling process that uses water and air to make oat milks and creamers that have a robust [flavor] profile and smooth texture," Grenier said.
He explained that the new technology "gets all the seed, nut or grain to the table, while maintaining the best flavor qualities and nutrient values. Our focus is providing consumers with higher amounts of protein, fiber and essential nutrients through plant-based beverages and ingredients. Launching with oat milk is just the start on a path to saving energy and placing the cleanest labels on the shelf."
By harnessing the power of water and energy, he continued, the proprietary milling process creates microscopic air bubbles—or shockwaves of sonic energy—that break apart plant matter, creating ingredients or beverages from whole grains, nuts or seeds. These new efficiencies are "essential" in helping the company to meet its protein demands for Q1 2024, according to Grenier.
Their plan for commercialized sonic milling didn't simply breeze in out of left field. A couple of years ago, Grenier and Gross "saw the demand for regeneratively grown products." "That's when we came together as a group and started talking about how we were going to work with farmers to promote regenerative farming innovation and drive premiums for farm innovation and regenerative products," Grenier added.
Based on what Grenier characterized as "very strong data," he said the company knew it was on the right track when it dived into commercialized sonic milling. "Farmers' customers are interested in this information and will make decisions based on this type of data," he maintained. "It was very validating for our entire group. For Jeff and I, this was our vision two years ago and to see it come to fruition and the demand for it, is very satisfying."
That's not all that will keep the company's nose to the grindstone in 2023. This month, it will launch True Crops, a regenerative farming app. It utilizes seed-to-shelf crop tracing, verifies regenerative farming protocols and gives retailers farming data that will provide their customers with the ability to make sustainable buying decisions, he explained.
The company's recent acquisition of Sonic Milling in 2022 and launch of True Crops reflects its "commitment to a sustainable and healthy seed-to-shelf future," Grenier said.
Rounding out the year's itinerary, the company will kick off its solar-powered grain processing facility with state-of-the-art cleaning and sorting equipment. "It will connect to the True Crops app and also will secure our product identification, nutrition macros, protein content and carbon footprint," Grenier added.
Of course, a few kinks arose along the way. "Anytime you're bringing plants out of the ground—combined with commercializing a new technology—it's a bumpy road, with a lot of start and stop and unexpected issues that need to be addressed," Grenier detailed. "We're taking a new concept and making it a commercial business." It begins, he continued, "with building out a great team of talented people, bringing in automation and working out all and every deficiency." The result? "Great tasting products that can be sustainably made."
Chuck Green (chuck-green.com) is an experienced journalist who has contributed to a number of dailies, weeklies and specialty publications. He has covered various industries including finance and banking, food and beverages, real estate and sports.
Subscribe and receive the latest insights on the healthy food and beverage industry.
Join 30,000+ members. Yes, it's completely free.
You May Also Like
---