Online grocery sales hit $22B in Q2
Online grocery sales hit $22B in Q2
Grocery delivery and pick-up sales saw growth in June and Q2, while ship-to-home sales continue to decline, per a new survey.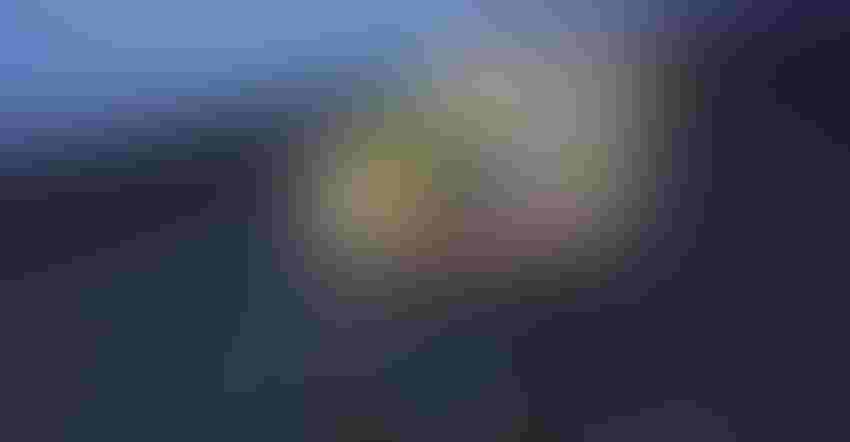 Online grocery sales reached $22.4 billion in Q2, achieving a 1% gain compared to Q2 2021, according to a new Grocery Shopping Survey by Brick Meets Click/Mercatus. 
In June, online grocery sales climbed 6% compared to 2021, reaching $7.2 billion. Pick-up grocery sales accounted for nearly half (45.7%) of total online grocery sales in Q2, while grocery delivery sales accounted for about a third (34.2%). Ship-to-home online grocery sales continue to decline.  
According to David Bishop, partner, Brick Meets Click, the COVID-19 pandemic continues to affect online grocery trends. Grocery shopping behaviors are also impacted by inflation, which continues to drive grocery prices higher. 
"Inflation and COVID are creating cross-currents in the market as higher prices motivate customers to look for ways to avoid paying more than necessary, and ongoing concerns about contracting the virus motivate shoppers to use online grocery as a way to stay healthy," Bishop said in a press release. "This is especially true as new variants of the virus triggered surges in infection and rising illness rates during May and June." 
Online grocery's largest segment, pick-up, saw June and Q2 sales rise 3% versus a year ago. In June, grocery pick-up sales reached $3.4 billion, up from $3.2 billion in 2021. Pick-up data includes in-store, curbside, locker and drive-up purchases. Per Brick Meets Click/Mercatus, the uptick in sales is the result of an increase in monthly active users (MAUs) and higher average order values (AOVs), which offset a decline in order frequency among MAUs. 
Grocery delivery sales, which include first- and third-party delivery services, jumped more than 20% in June versus a year ago, from $2.1 billion in sales in June 2021 to $2.5 billion in June 2022. Q2 grocery delivery sales were also up compared to last year, achieving a 6% bump in sales. 
In step with online grocery trends, grocery delivery saw an uptick in MAUs and higher AOVs in June and Q2. Grocery delivery saw an increase in order frequency in June, but a decrease for the quarter.  
Consumers appear to be increasingly shying away from ship-to-home online grocery purchases, which have declined since the start of the COVID-19 pandemic in March 2020, according to Brick Meets Click/Mercatus. In June, ship-to-home sales dropped more than 14% versus a year ago, from $1.5 billion in 2021 to $1.3 in 2022. In Q2, sales dropped more than 10%. Declines both in June and for the quarter are the result of lower AOVS and decreased order frequency. 
Most online grocery shoppers will continue to use online services. According to the survey, the likelihood that an online grocery shopper will use the same service again within the next month was 63% for each month in Q2. 
Subscribe and receive the latest insights on the healthy food and beverage industry.
Join 30,000+ members. Yes, it's completely free.
You May Also Like
---