PepsiCo to remove Aunt Jemima image from packaging, rebrand
PepsiCo to remove Aunt Jemima image from packaging, rebrand
The Quaker Oats Co., a subsidiary of PepsiCo, today announced it will remove the image of Aunt Jemima from its pancake mixes and syrup packaging and change the name of the 130-year-old brand, noting "Aunt Jemima's origins are based on a racial stereotype."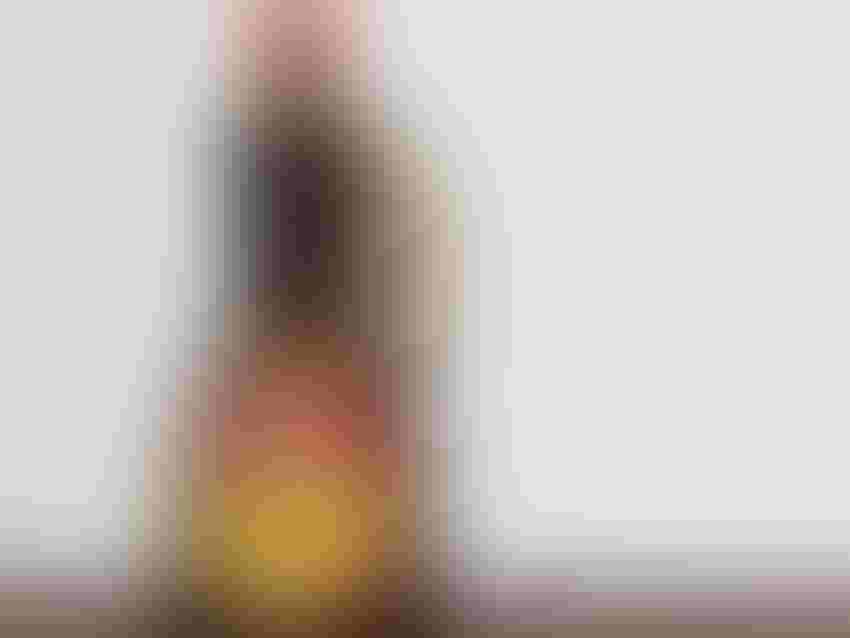 Packaging changes without the Aunt Jemima image will begin to appear throughout Q4 2020. The name change will be announced at a later date and will quickly follow the first phase of packaging changes, the company announced in a statement.
The announcement comes as the United States is experiencing an awakening of cultural and racial injustice stemming from the recent deaths of George Floyd, Breonna Taylor, Ahmaud Arbery and others killed by authorities who abused their power.
"As we work to make progress toward racial equality through several initiatives, we also must take a hard look at our portfolio of brands and ensure they reflect our values and meet our consumers' expectations," said Kristin Kroepfl, vice president and chief marketing officer, Quaker Foods North America. "We recognize Aunt Jemima's origins are based on a racial stereotype. While work has been done over the years to update the brand in a manner intended to be appropriate and respectful, we realize those changes are not enough."
Kroepfl said the company "will continue the conversation by gathering diverse perspectives from our organization and the Black community to further evolve the brand and make it one everyone can be proud to have in their pantry." The Aunt Jemima brand will donate a minimum of $5 million over the next five years to create meaningful, ongoing support and engagement in the Black community, she added.
Diversity and inclusion
On June 16, PepsiCo Chairman and CEO Ramon Laguarta announced the next step in PepsiCo's journey for racial equality: a more than $400 million set of initiatives over five years to lift up Black communities and increase Black representation at PepsiCo. These initiatives comprise a holistic effort for PepsiCo to walk the talk of a leading corporation and help address the need for systemic change. The activities focus on three pillars—People, Business, and Communities.
PepsiCo has a long history of advancing diversity and inclusion, grounded in the belief that, as a consumer goods company, we must reflect not only our consumers, but also our customers and the communities where we live and work. This belief is woven into our values and our guiding philosophy of Winning with Purpose, which says that to be a Faster, Stronger, Better company, we must be as close as possible to the communities we serve. It's both a tremendous responsibility and a business opportunity.
Other brands to follow suit
It's no surprise that many food and beverage brands are rethinking (or should be rethinking) branding. However, it is sad that it took the loss of life and political upheaval to get us to this point.
Today Mars Inc., owner of the Uncle Ben's brand, posted a statement on its website that read: "As a global brand, we know we have a responsibility to take a stand in helping to put an end to racial bias and injustices. As we listen to the voices of consumers, especially in the Black community, and to the voices of our Associates worldwide, we recognize that now is the right time to evolve the Uncle Ben's brand, including its visual brand identity, which we will do. We don't yet know what the exact changes or timing will be, but we are evaluating all possibilities. Racism has no place in society. We stand in solidarity with the Black community, our Associates and our partners in the fight for social justice. We know to make the systemic change needed, it's going to take a collective effort from all of us—individuals, communities and organizations of all sizes around the world."
Industry takes action
The natural and organic food industry is less diverse than the general population in terms of the consumers we serve and the individuals that lead our companies. Yet, this market is full of people who want to improve the justice, equity, diversity and inclusion (JEDI) makeup of our cultures, customers and consumers.
The first step in education, especially for those who are just becoming aware of the privilege they hold in society and the ways they operate within an unjust system. Listen to Informa Markets' Content Director Sandy Almendarez and Laura Dickinson and Sheryl O'Loughlin, co-founders of the J.E.D.I. Collaborative discuss the resources available and actions brands can take to further JEDI in the natural products industry.
Subscribe and receive the latest insights on the healthy food and beverage industry.
Join 30,000+ members. Yes, it's completely free.
You May Also Like
---