The 'agile' path to market: An alternative approach to food industry R&D
The 'agile' path to market: An alternative approach to food industry R&D
Agile development allows companies to quickly redirect focus and resources, mitigating the risk of investing significant costs into a project that will yield little return.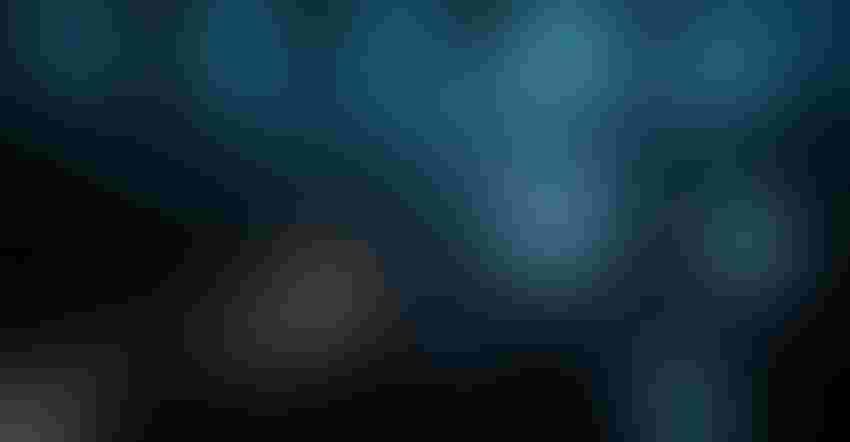 Looking for a more efficient way to conduct research and development (R&D)? Consider implementing a process based on agile development. This involves dividing the development process into smaller segments, each of which concludes with the delivery and acceptance of a workable iteration of the final product. Though it may be best known for its successful use in software development, the process is highly suitable for new product development and other innovations in the food industry.
How agile development works
Unlike traditional development—where an entire project and its desired outcomes are detailed in a project plan from the earliest stages—agile development allows the parties to iterate as the project progresses. The problem with a more traditional approach is that it can often front-load a lot of work at the planning stage, when this work is really best addressed by the developers working collaboratively and changing course as they learn on the project. With agile development, the risk of failure due to any individual decisions made during the planning process is lessened, because adjustments can be made (and mistakes fixed) in subsequent phases or "sprints." Short development phases and frequent testing also enable greater oversight of the development, allowing for identification of errors and issues, as well as prompt feedback.
In agile development, an R&D project is divided into phases, each of which lasts a designated period of time (typically a fixed number of weeks). Each phase is detailed in a plan that is agreed upon by the parties conducting the project. The agile process can be adapted for both for-hire relationships, where a company commissions a development team to perform the development work, or collaborations where two or more parties are active contributors to the development work. Payments can be structured in various ways to best suit the project scope, timeline and relationship of the parties, providing flexibility while still controlling spend.
At the end of a development phase, the developers submit the deliverables to the project leads for acceptance testing. Unlike a traditional development project—where the deliverables are typically a completed version of a product—the deliverables in an agile development project are often rough cuts of the product. If the project leads determine that the deliverables meet agreed standards, the project leads will accept the deliverables, ending the phase. If the project leads identify errors or other nonconformities, the project leads will return the deliverables to the developers for revision.
Although a phase does not officially end until the deliverable for that phase has been accepted, phases can overlap, such that phase one does not have to be completed before the development team can begin work on phase two. This reduces delays and, for projects where the development is divided amongst various teams, permits multiple teams to work in parallel to achieve greater efficiencies and knowledge sharing.
Why it matters
The food industry is constantly adapting to shifts in the marketplace, such as evolving consumer preferences, supply chain pressures and changes to the regulatory landscape. These changes not only affect current operations, but a company's forward-looking plans. The significant time and resources necessary to bring a new product from the initial idea to commercialization can make R&D a risky proposition in an ever-changing environment—a great idea one moment can soon become stale or logistically undesirable the next.
As a result, it is critical for companies engaging in R&D to deploy nimble procedures which allow for efficient use of resources and high adaptability, in case project plans and priorities must change over time. The flexible nature of agile development permits companies to quickly redirect their focus and resources as needed and mitigates the risk of investing significant costs into a project that will yield little return.
Companies are also increasingly outsourcing aspects of their development process to third parties rather than conducting all phases of R&D in-house. Leveraging a third party's existing technology or expertise can speed up the development process and save upfront costs.  For example, the use of companies which deploy predictive analytics, artificial intelligence (AI) and machine learning could increase understanding of consumer preferences prior to the testing phases of the development process. However, the involvement of third parties can create new risks, especially if the third parties and their technologies are untested.  A process that allows for flexibility as parties better get to know their collaborators and their technologies makes for more productive research.
The collaborative nature of agile development also allows the parties to maintain greater oversight of the project on a near real-time basis, bringing any misunderstandings about the scope and objectives of the project to light earlier in the development process and minimizing redundancies. Especially in a highly regulated industry, this oversight is important to ensure that development teams are using appropriate materials, following suitable protocols, and providing sufficient information such that companies can successfully navigate the regulatory approvals process. Oversight can also ensure that development maintains a practical focus on commercialization, so that the end result of the development process can ultimately be distributed more broadly.
To successfully deploy agile development, it is essential that the research contracts are structured to capture the spirit of agile development. A traditional R&D contract is not suitable because it requires upfront agreement on most (if not all) of the project details. If the contract contains rigid timelines, standards for deliverables and other expectations of the parties, the benefits of agile development will be lost. An agile research agreement requires a leap of faith from the parties, providing a general framework for collaboration, rather than highly specific details about each party's obligations. Remedies primarily come in the form of budgeting, informal dispute resolution and exit rights.
While agile contracting results in less certainty at the time of contracting, these risks can be mitigated by the active involvement of the project leads in shaping the development process. Although agile development requires a greater level of commitment and participation from the project leads, its flexible and collaborative nature can vastly improve the speed, chances of success and commercial value of an R&D project. Agile development can be a powerful tool to customize R&D projects and the procedures by which they are implemented to best suit a company's particular goals and resources.
Chase Brennick is an associate in Covington's Technology and IP Transactions group, advising clients on transactions involving technology, intellectual property and data.
Nigel Howard serves as one of the co-leads of Covington's Digital Health Industry Group and has supported innovative companies for 30 years.  His practice focuses on transactions involving technology, intellectual property and data.
Subscribe and receive the latest insights on the healthy food and beverage industry.
Join 30,000+ members. Yes, it's completely free.
You May Also Like
---