Baby formula shortage prompts FDA flexibility
Baby formula shortage prompts FDA flexibility
The continued baby formula shortage prompted FDA to relax import regulations and permit a company under scrutiny to release limited quantities of life-sustaining formula.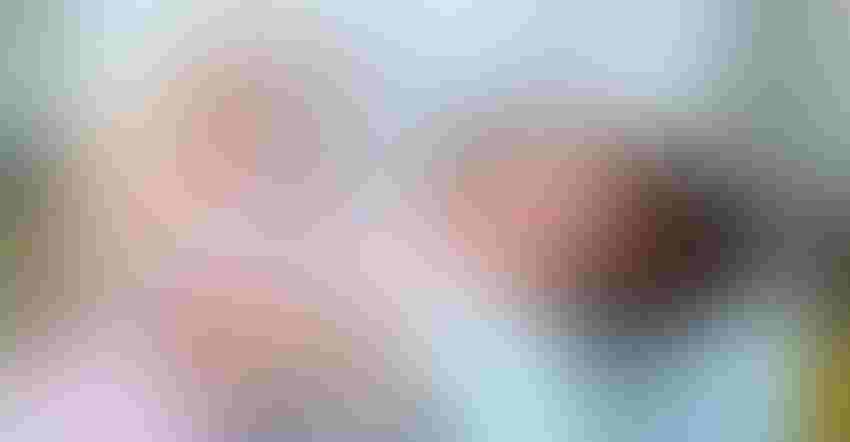 The baby formula shortage in the U.S. has continued to escalate, prompting action by the federal government and FDA.  
A series of infant hospitalizations—including two deaths—due to a rare bacterial infection prompted an FDA inspection into Abbott Nutrition's Sturgis, Michigan, factory. In January, the investigation identified multiple failures to maintain sanitary surfaces used in producing and handling formula. Abbott was forced to recall several lines and halt production in February, and production has yet to resume. FDA has not identified a direct link between the infant deaths and formula from the Sturgis factory. 
Abbott is the nation's largest producer of baby formula. Per the CDC, only 26% of American women exclusively breastfeed through six months; the remaining three-fourths of women rely on some type of formula during this period. Supply chain issues stemming from the pandemic and international political upheaval were already limiting the availability of formula when Abbott stopped production at the Sturgis factory.  
Panicked consumers hoarding the product caused companies like CVS, Walgreens and Costco to limit the number of cans that can be purchased at one time, according to the New York Times. Other companies responded by raising the price of formula, which led New York Attorney General Letitia James to release cease-and-desist letters demanding that businesses stop overcharging customers. 
On May 17, Abbott appeared poised to resume formula production pending approval of a proposed consent decree. However, this has not gone smoothly. Although Abbott CEO Robert Ford projected production to resume in June, FDA Commissioner Robert Califf, M.D., asserted in sworn testimony before a House subcommittee, "Frankly, the inspection results were shocking. This is so far removed from my previous experience with the company that I am very concerned." The 700,000-square-foot plant will need extensive cleaning and testing, as well as new flooring, and employees will undergo additional training, CNBC reported. 
With Abbott still months away from resuming production, FDA is exercising its discretionary power to increase formula supply. On May 24, the agency announced it will relax regulations on formula imports to combat the shortage.  
"We continue to do everything in our power as part of the all-of-government efforts to ensure there's adequate infant formula available wherever and whenever parents and caregivers need it," Califf stated. "Our recent steps will help further bolster supply of infant formula, including through the import of safe and nutritious products from overseas based on our increased flexibilities announced last week."  
U.K. formula producer Kendal Nutricare will send approximately 2 million cans of Kendamil brand formula to the U.S. According to the May 24 news release, FDA has thoroughly evaluated the incoming formula through microbiological testing, labeling and information regarding facility production and inspection history. 
Kendamil created a website for consumers to locate products and receive updates as formula arrives in the U.S. FDA has also set up a webpage for consumers to receive updates on additional formula imports. The U.S. Department of Health and Human Services (HHS) released its own fact sheet with information to help families find infant formula. 
Further, Abbott will be allowed to release about 300,000 cans of EleCare amino acid-based specialty formula produced at the company's Sturgis facility on a case-by-case basis. Despite concerns about the formula's proximity to unsanitary conditions, FDA is approving the limited release because the formula is necessary and life-sustaining for infants with certain health conditions. Brad Dittmeier, senior director of public policy at the National WIC Association, stressed the shortage is "particularly acute for infants who require specialty formulas to address allergies, gastrointestinal (GI) issues or metabolic disorders." 
The cans of EleCare will undergo enhanced microbiological testing before being distributed. Parents and caregivers in need of the product can contact Abbott directly by calling 1-800-881-0876, but medical providers should also be consulted to evaluate each child's situation and the potential risks of bacterial infection. 
FDA's news release comes on the heels of a May 22 delivery of 78,000 pounds of infant formula. President Joe Biden authorized the use of U.S. Air Force military planes to transport the formula, the Associated Press reported. FDA asserts that work is continuing around-the-clock to resolve the shortage, but production and imports of baby formula still lag behind demand.  
Subscribe and receive the latest insights on the healthy food and beverage industry.
Join 30,000+ members. Yes, it's completely free.
You May Also Like
---