Congressional report on toxins in baby food may spur new regulations, requirements
Congressional report on toxins in baby food may spur new regulations, requirements
With arsenic, lead, cadmium and mercury detected in a range of popular baby foods, industry and FDA are under increased scrutiny to protect vulnerable young populations.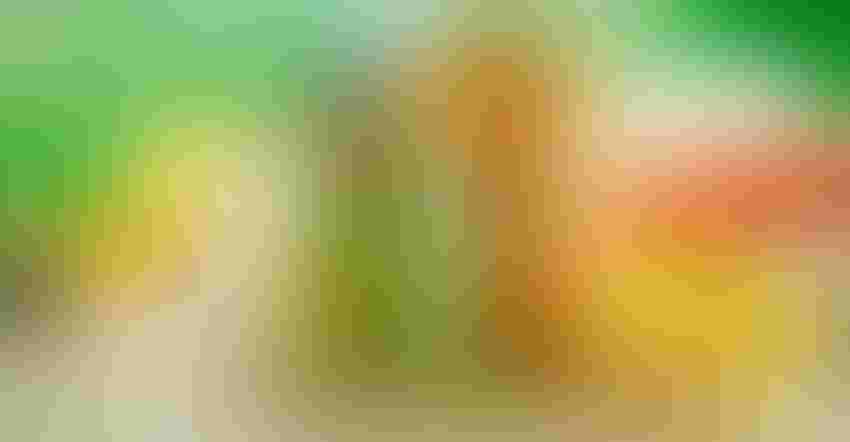 Editor's Note: This article is a follow-up to "Toxins land baby foods in hot water."
Last week's release of the report, "Baby Foods Are Tainted with Dangerous Levels of Arsenic, Lead, Cadmium, and Mercury," from the House Subcommittee on Economic and Consumer Policy, raised consumer and media concern while turning up the heat on baby food manufacturers.
Absent a federal standard, baby food manufacturers have been left to establish their own maximum levels of allowable heavy metals—and whether to even test for them, let alone make changes based on the results.
The one exception is arsenic in baby food, which the report noted has two related—albeit not widely helpful—FDA regulations. They are "an unenforceable draft guidance issued in July 2013, but never finalized, recommending an action level of 10 ppb for inorganic arsenic in single-strength (ready-to-drink [RTD]) apple juice, and an August 2020 final guidance, setting an action level for inorganic arsenic in infant rice cereals at 100 ppb."
The House subcommittee finalized its report with a handful of recommendations, primarily that "FDA should set maximum levels of inorganic arsenic, lead, cadmium and mercury permitted in baby foods." It suggested one level for each metal should apply across all baby foods, perhaps to avoid the aforementioned examples, where vastly different levels were set for inorganic arsenic, and only in apple juice and rice cereal.
Additional recommendations to be met by baby food manufacturers included:
• Voluntarily finding substitutes for ingredients high in toxic heavy metals.
• Phasing out products containing high amounts of ingredients—such as rice—that often test high in toxic heavy metals.
• Being required by FDA to test not only ingredients for toxic heavy metals, but also finished products.
• Reporting levels of toxic heavy metals on the foods' labels, as another new requirement to be set by FDA.
Tips for brands
Many companies in the natural products industry have long prided themselves on setting a high benchmark for excellence through self-regulatory efforts, particularly when regulatory guidance lagged.
The Clean Label Project is a nonprofit focused on bringing truth and transparency to food and consumer product labeling. Among other categories, it's investigated and published information on the presence of heavy metals, pesticide residues and plasticizers in baby food for several years.
Jaclyn Bowen, MPH, MS, the organization's executive director, offered several key considerations for brands—particularly in the baby food space, although wider application is fitting:
1. With the enactment of the Food Safety Modernization Act (FSMA)—passed by Congress in Dec. 2012 and signed into law in Jan. 2013—FDA implemented the requirement of preventive controls.
Hazard Analysis Risk-Based Preventive Control (HARPC) requires virtually every food manufacturer, processer, packer and storage facility to identify food safety and adulteration hazards associated with their foods and processes, implement controls to minimize the hazards, verify that the controls are working, and design and implement corrective actions to address any deviations from the controls that might arise in a food safety plan. Heavy metal contamination in the baby food supply chain and production process should be a preventive control accounted for within a FSMA-compliant quality program. 
2. Regional variances in ingredient contamination are a very real threat.
Many brands perceive ingredients to be commodities. However, when individual testing is done on ingredients such as rice, cassava flour, lentils and sweet potatoes, significant variances exist in product purity and nutrient density. In truth, the price of the same ingredient from different areas is often identical. The onus is on brands to do their homework to ensure their ingredients are of the highest quality—getting them more bang for their buck.
3. Establish supplier assurance programs that screen for heavy metals—especially applicable for high-risk products.
Heavy metals testing is about $150 … not an expensive investment when it comes to quality assurance (QA) and building consumer trust. Brands can create a risk-based testing model to help them focus on the ingredients they use that are of greatest risk of heavy metal contamination. 
4. In the absence of federal thresholds, look to California for a guideline.
California Proposition 65 has established limits for arsenic, cadmium, lead, and mercury—and is arguably the most consumer protective regulation in the U.S. when it comes to heavy metals. The calculation for determining Proposition 65 compliance is fairly straightforward:
• Have products tested by an ISO 17025-accredited analytical chemistry lab. Make sure that heavy metal testing in food is part of their scope and make sure that they can test down to single-digit ppb.
• The test results will be reported in ppb. Take that test result, divide it by 1,000, and multiply it by the product's serving size in grams. The California Prop 65 tolerance for total arsenic is 10ug/serving, cadmium is 4.1ug/serving, lead is 0.5ug/serving and mercury is nondetect.
Subscribe and receive the latest insights on the healthy food and beverage industry.
Join 30,000+ members. Yes, it's completely free.
You May Also Like
---