Court enters permanent injunction against juice distributor
Court enters permanent injunction against juice distributor
A distributor of juice products has agreed to settle a complaint brought by the federal government related to food safety.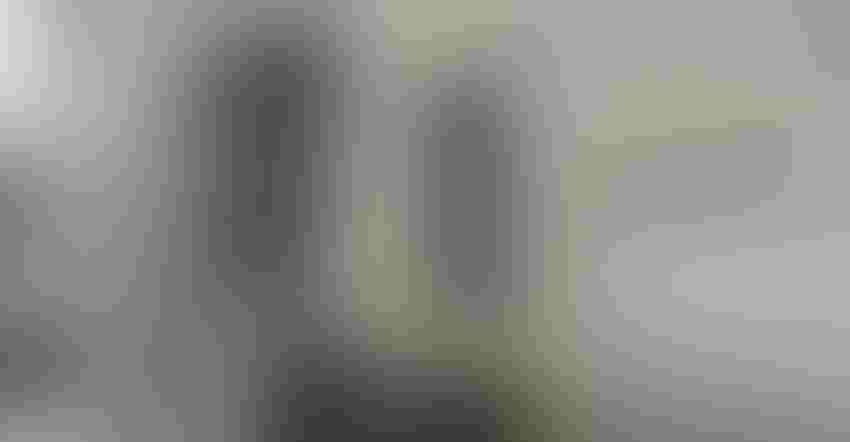 A company in the Northwest is the subject of a permanent injunction after the federal government alleged the business and its owner ran afoul of food safety standards and "processed juice under grossly insanitary conditions," according to the U.S. Department of Justice (DOJ).
Sunnyside, Washington-based Valley Processing Inc. and its owner and president, Mary Ann Bliesner, agreed to settle the government's complaint filed in the U.S. District Court for the Eastern District of Washington, DOJ announced Jan. 15 in a news release. The complaint alleged the defendants distributed adulterated apple, pear and grape juice products, in violation of the Federal, Food, Drug & Cosmetic Act (FD&C). 
Under a consent decree of permanent injunction entered by U.S. District Judge Stanley A. Bastian, Valley Processing cannot process, hold or distribute FDA-regulated products unless it completes corrective actions and permits FDA to inspect its facilities and procedures, FDA stated in a separate press release.
"The purity and security of harvested and processed foods are matters of paramount importance to our citizen consumers, particularly during unsettled times," U.S. Attorney William Hyslop for the Eastern District of Washington said in a statement. "The Justice Department and our FDA partners work hard to ensure compliance with food processing safety and purity standards. We support these efforts, which are essential to promoting confidence in Washington's and our nation's food sources."
The defendants represented they are no longer involved in processing, preparing, packing or distributing any type of food, DOJ said. They must destroy any food remaining in their possession, including any juice products, and they are prohibited from violating the FD&C, the government agency added.
Lillian Hardy, a lawyer representing the defendants, said they "intend to fully comply with the terms of the consent decree." Valley Processing has liquidated its assets while Bliesner has permanently left the juice industry, added Hardy, a partner in Washington, D.C., with the law firm Hogan Lovells. 
According to DOJ's complaint, FDA inspections revealed the defendants' juice products contained potentially harmful toxins, including inorganic arsenic and patulin. FDA discovered the defendants failed to analyze or investigate data for their raw fruit suppliers, as the law required, to ascertain the origin of the toxins.
In a 2016 warning letter addressed to Bliesner, FDA stated an inspection that began in December 2015 "revealed serious violations" of juice Hazard Analysis and Critical Control Point (HACCP) and Current Good Manufacturing Practice (CGMP) regulations for food.
Valley Processing also stored in covered barrels grape juice concentrate that was several years old and found to be contaminated with filth and mold, but the defendants combined the older juice with new lots and distributed the blend to consumers and schools, DOJ's complaint alleged. Although the defendants promised to stop using the old juice, a subsequent FDA inspection in 2019 revealed they continued to blend the old and new juices, according to DOJ.
While DOJ said Valley Processing previously "supplied millions of juice servings used in school lunch programs," Hardy described the government's representations as "misleading."
"Valley Processing did not sell juice directly to consumers or to the USDA," the attorney said in an emailed statement. "Valley Processing sold product to companies who sell juice to customers after additional processing. The government's continued linking of the Valley Processing product with juice sold into the school lunch program is creating undue alarm when the facts demonstrate the product sold to consumers that contained juice produced by Valley Processing complied with the government guidance for patulin and inorganic arsenic and is fit for human consumption."
Subscribe and receive the latest insights on the healthy food and beverage industry.
Join 30,000+ members. Yes, it's completely free.
You May Also Like
---