COVID-19 'meat shortage' focus of lawsuit against Smithfield Foods
COVID-19 'meat shortage' focus of lawsuit against Smithfield Foods
Industry representatives have pushed back against claims in a lawsuit that the country wasn't facing a crisis in meat production during the COVID-19 pandemic.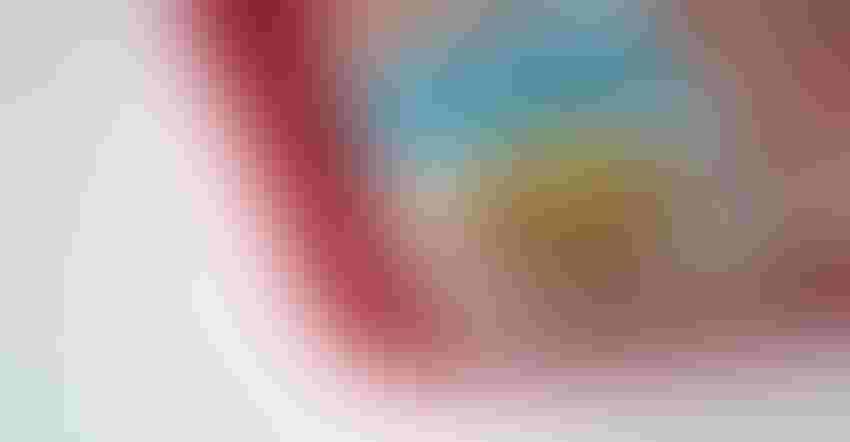 A national advocacy group and representatives of the meat processing industry are clashing over whether the U.S. faced an imminent shortage of meat in the wake of COVID-19.
In a recent lawsuit filed in Washington, D.C., Food & Water Watch alleged Smithfield Foods misrepresented to consumers that a nationwide meat shortage was impending when in fact meat exports to China and other evidence showed otherwise.
In April 2020, Smithfield warned the U.S. was "perilously close to the edge in terms of our meat supply," yet several studies showed its pork exports to China soared to record highs that same month, according to a June 16 lawsuit filed in the District of Columbia Circuit Court.
"Government data further refute Smithfield's doom-and-gloom warnings, showing that pork inventory held in 'cold storage' warehouses was well into the hundreds of millions of pounds," the complaint stated, "which analysts have estimated could have kept grocery stores stocked with pork for months, even absent any additional production."
Industry representatives, however, pushed back against claims that the country wasn't facing a crisis in meat production during the pandemic. 
Sarah Little, a spokeswoman with the North American Meat Institute, said pork and beef slaughter was down by roughly half by mid-April 2020. By the time in late April that the Centers for Disease Control and Prevention issued specific guidance to the meat and poultry industry and an executive order was signed invoking the Defense Production Act, state and local governments moved to close plants, she noted.
"Companies were struggling to obtain scarce PPE [personal protective equipment] and COVID tests," Little added in a statement. "Stakeholders up and down the supply chain were concerned the situation would get worse, leading to more significant and widespread food shortages, de-population of livestock and significant economic loss."
On April 28, 2020, then-President Donald Trump invoked the Defense Protection Act in an executive order, compelling meat processors to remain open to stave off shortages in U.S. food supply chains, The Washington Post reported at the time.
Earlier that same month, Smithfield announced its plant in Sioux Falls, South Dakota—one the country's largest pork processing facilities—would remain closed until further notice.
"The closure of this facility, combined with a growing list of other protein plants that have shuttered across our industry, is pushing our country perilously close to the edge in terms of our meat supply," Kenneth Sullivan, Smithfield's then-president and CEO, warned in an April 12, 2020 statement. "It is impossible to keep our grocery stores stocked if our plants are not running."
Jim Monroe, a spokesman for the National Pork Producers Council, said U.S. pork production undoubtedly faced a "crisis" in 2020.
"At the peak of the crisis, more than 40% of U.S. pork harvest facility capacity was unavailable due to facility shutdowns or slowdowns," he said in a statement.
Due to an overcrowding of pigs on farms, many hog farmers had to euthanize the animals to prevent their suffering, Monroe said.
"The risk of a pork shortage was very real," added Monroe, who credited implementation of the Defense Production Act for helping to restore harvest capacity.
Workplace safety
The lawsuit filed by Food & Water Watch doesn't just concern whether the U.S. faced an impending meat shortage after COVID-19 emerged. The complaint further alleged Smithfield made "deceptive and misleading" statements regarding workplace safety.
Smithfield workers' accounts and government regulators' safety citations contradict Smithfield's representations concerning its workplace safety protocols, Food & Water Watch claimed.
About 58,000 meatpacking workers, including more than 3,200 Smithfield employees, have contracted COVID-19, according to Food & Water Watch.
Smithfield "stridently beat the drum on issues of enormous significance, exploiting consumers' fears about meat shortages and assuaging their concerns about workplace safety," the lawsuit alleged. "And while the company's campaign on these fronts has no doubt benefited its business, it is built on a series of egregious misrepresentations, deceptions and falsehoods."
Keira Lombardo, chief administrative officer of Smithfield, said in a June 23 statement that the company hasn't received a copy of the complaint and didn't have sufficient time to review its allegations or substantively respond to them.
"The advocacy organizations who make these claims have a stated goal of dismantling the efforts of our hard-working employees, who take great pride in safely producing food products," she said. "To be clear, our health and safety measures, guided by medical and workplace safety expertise, have been comprehensive as our teams have worked from coast to coast to protect the food supply during the pandemic."
Subscribe and receive the latest insights on the healthy food and beverage industry.
Join 30,000+ members. Yes, it's completely free.
You May Also Like
---